Compostable cutlery made from renewable resources
We have sustainable compostable cutlery made from the bioplastic CPLA.
Read on
Biodegradable cutlery is strong and robust
Polylactic acid is produced from fermented starch. As a petroleum-free plastic, it is also environmentally friendly in its production. Due to the crystallisation of PLA, the bioplastic is hardened and receives a higher temperature resistance. Biodegradable cutlery is extremely stable and therefore also suitable for hot food.
Eco friendly cutlery sets
Besides single compostable forks, knives, and spoons, we also provide complete cutlery sets wrapped in a foil bag. The set contains a napkin and either a knife and a fork or a spoon and a fork.
Customer survey 2021 – enter now!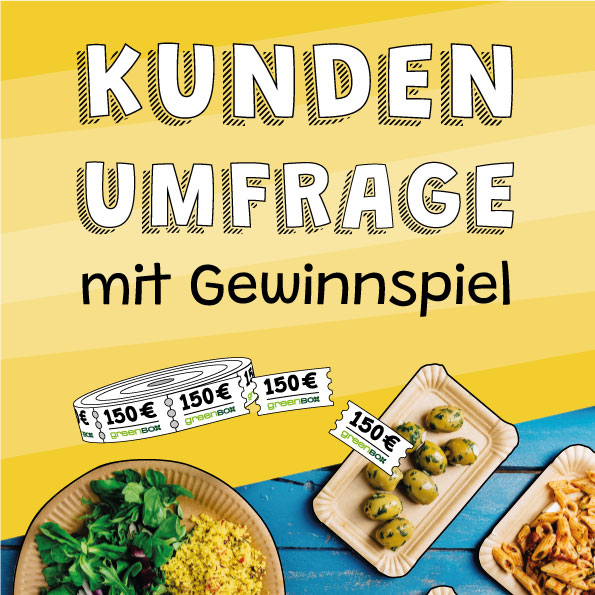 It's that time again: the 2021 customer survey is coming up. We want your opinion so that we can continuously improve our products and services! It's worth taking part: all participants will receive a 5 % discount code at the end of the survey. In addition, we will be giving away 10 shopping vouchers worth €150 each!
Thank you for your support and good luck with the raffle!
*The survey is only available in german!*