Sushi boxes with transparent lid
A sushibox with transparent lid and black bottom is perfectly suitable for the presentation of goods. You can offer sushi specialties in sushi boxes as take away dishes in your deli counter.
Read on
Sushi box with window
Our high quality cardboard boxes with window are also suitable for your sushi specialties. This kind of sushi packaging appears classy and offers the possibility to look at the packed food.
Sushi tray from renewable resources
No matter which sushi box is your favourite, all sushi trays in our product range are produced from renewable resources. The sushi trays made of bioplastics are certified according to DIN13432. The certification confirms that these boxes are compostable in an industrial composting facility.
Customer survey 2021 – enter now!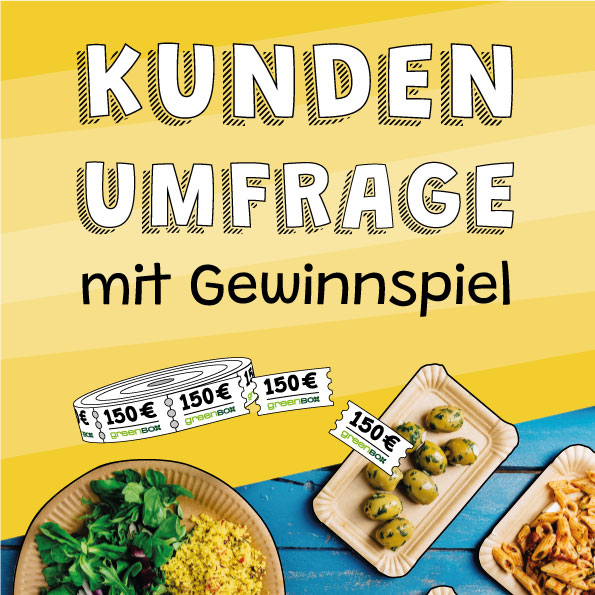 It's that time again: the 2021 customer survey is coming up. We want your opinion so that we can continuously improve our products and services! It's worth taking part: all participants will receive a 5 % discount code at the end of the survey. In addition, we will be giving away 10 shopping vouchers worth €150 each!
Thank you for your support and good luck with the raffle!
*The survey is only available in german!*