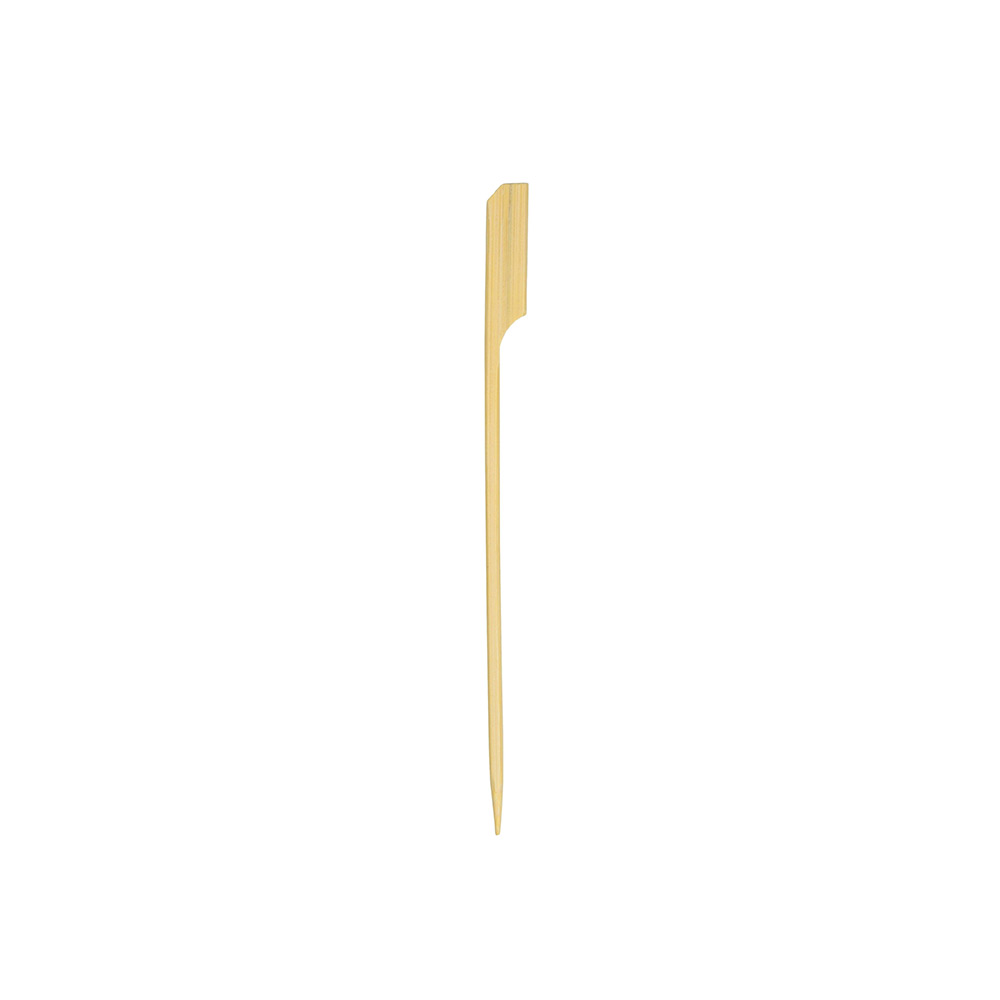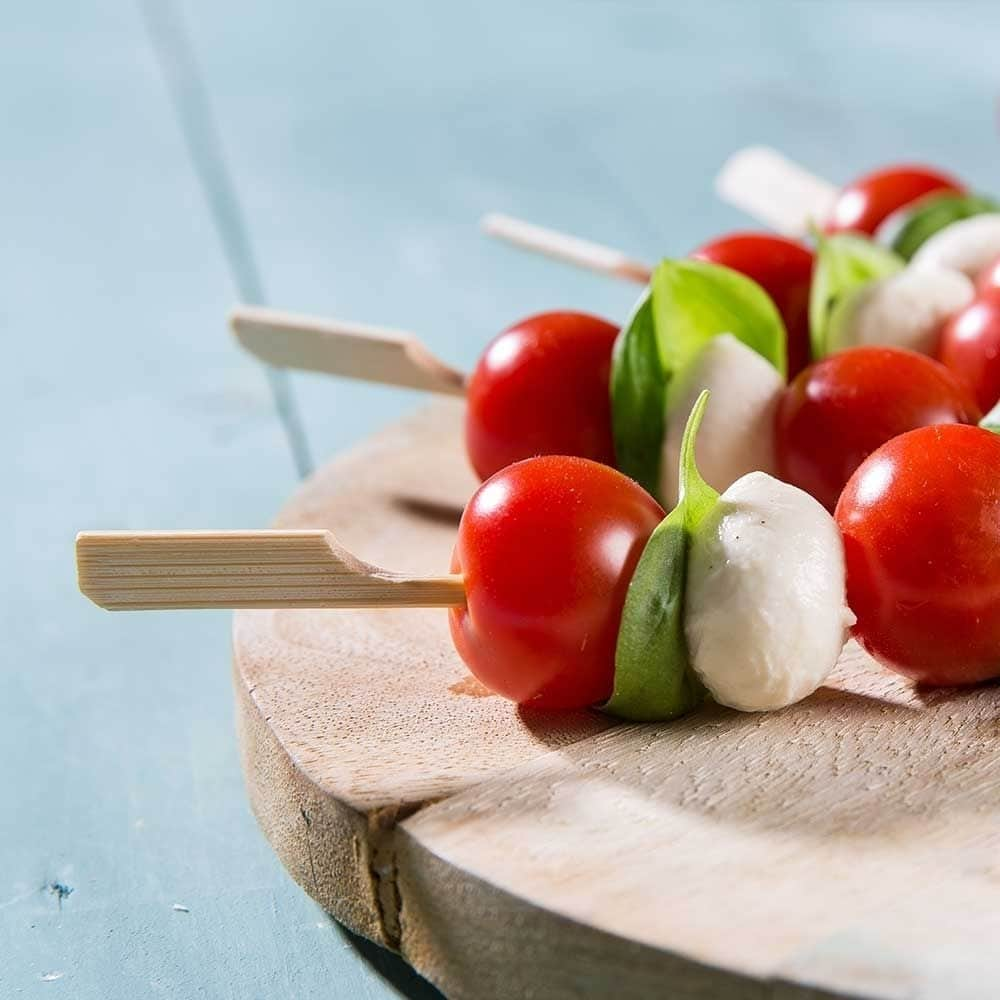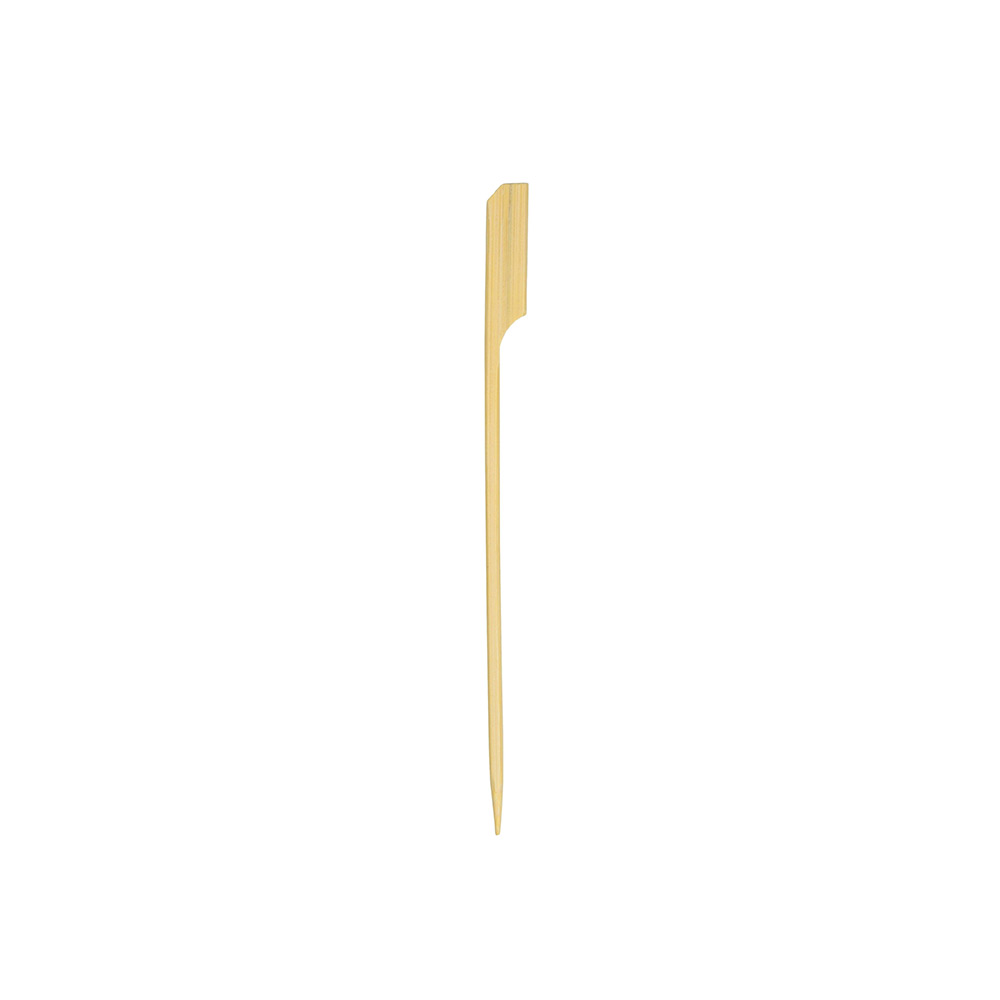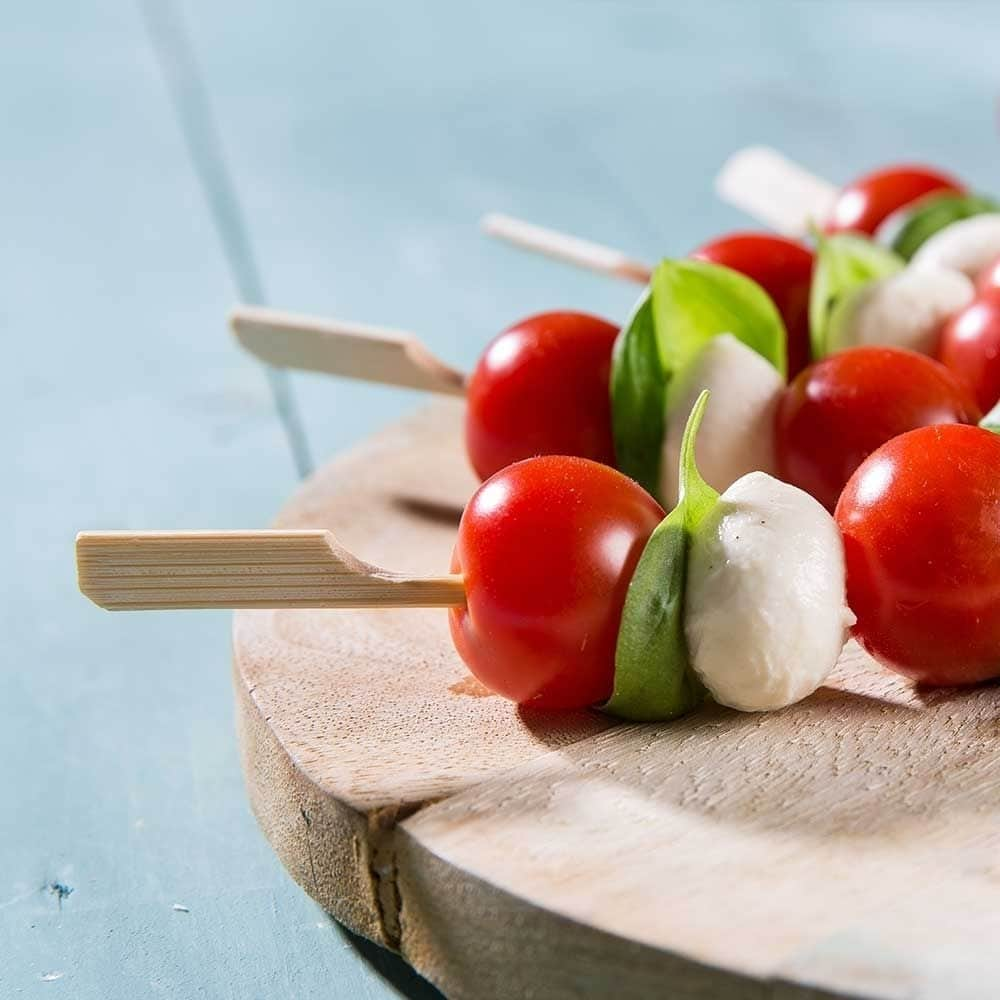 Bamboo flag skewers 15 cm, untreated
| | Pack unit | Price per pc. | Price per PU |
| --- | --- | --- | --- |
| | | | |
€41.90 *
%
€82.90*
(49.46% saved)
Bamboo skewers are a great way to offer finger food. These skewers are made from natural, untreated bamboo. As they're completely untreated, they're food-safe. After enjoyment, the untreated bamboo skewers are completely biodegradable. As bamboo is such a fast-growing raw material, these bamboo flag skewers are especially sustainable. Perfect for your clear conscience to go.
Bamboo flag skewers
Bamboo, natural
Untreated
Biodegradable
Recyclable
For finger food
Bamboo flag skewers present your food brilliantly. The skewer is wider at the end, almost as if a flag were attached. So your guests can get a better grip. They can be offered instead of a fork for many dishes. You can also add a skewer to each morsel. So each guest can grab a tasty treat or two. This works very well in catering involving finger food. They're also a great way to offer tasters to potential customers at trade fairs. Another trend is serving a huge hamburger with a skewer. These untreated skewers add a certain special touch to dishes thanks to their natural look. So your finger food is sure to be a treat for the eye.
Product width (mm): 10
Product height (mm): 3
Product length (mm): 150
Width carton (mm): 327
Length pack (mm): 442
Height pack (mm): 160
Weight per pack (kg): 6,829
Sub-packaging units per PU: 24
EAN: 4260535399963
Product advantages
Without plastic
The article is produced without the use of conventional petroleum-based plastics. In case the article contains plastics, only bio-degradable plastics composed of industrial starch, are used.
Bio-based, less CO2
By the use of bio-based resources, such as bio-plastics, the article possesses a smaller carbon footprint in its life-cycle than conventional products.
Articles marked with this icon are completely bio-degradable. In case the article contains plastics, only bio-plastics, which decompose in a natural way, are used.
Find out more
Suitable for deep-freeze
These articles are also suitable for refrigeration.