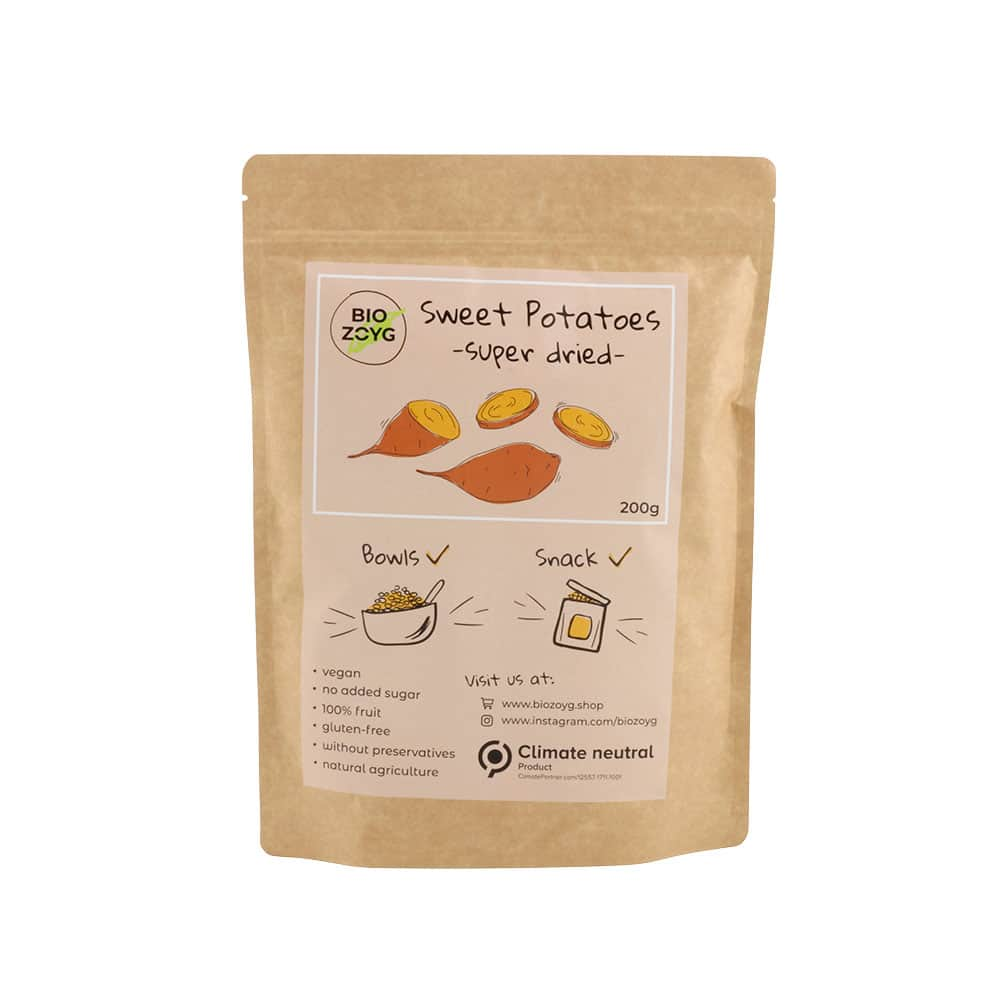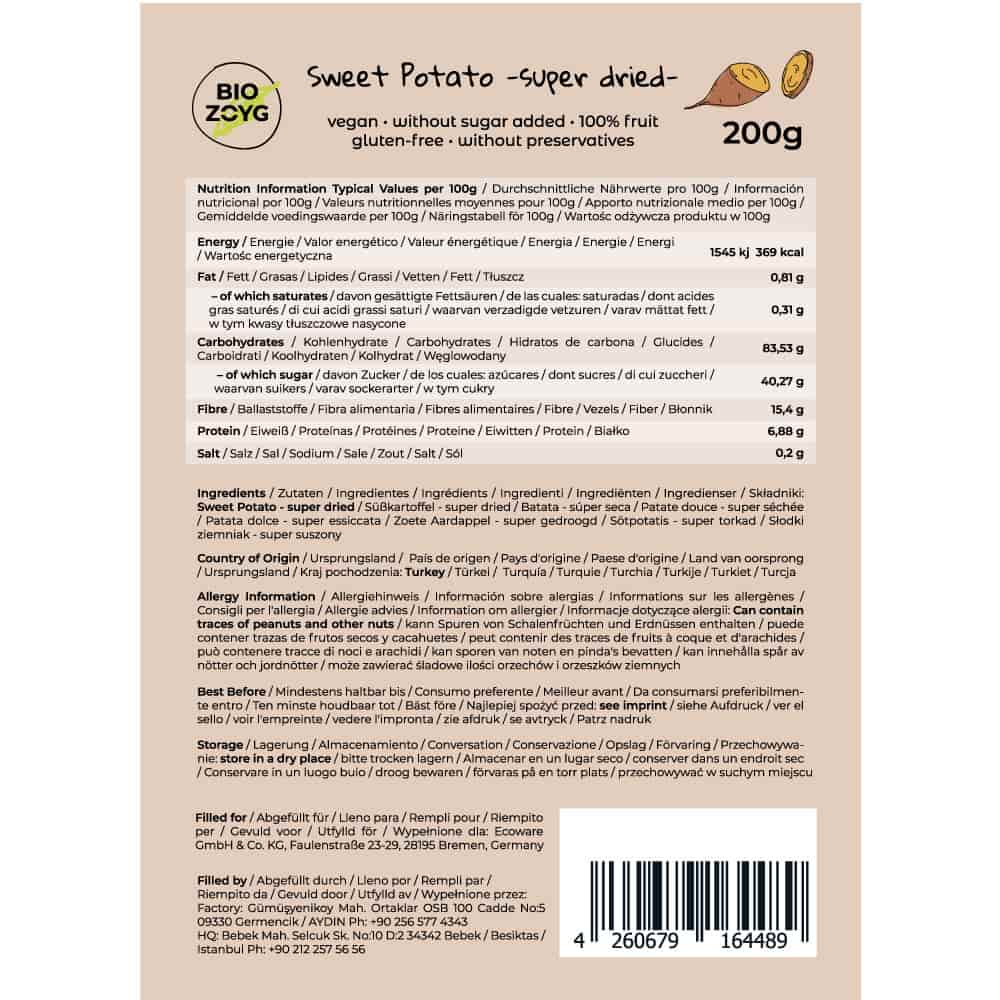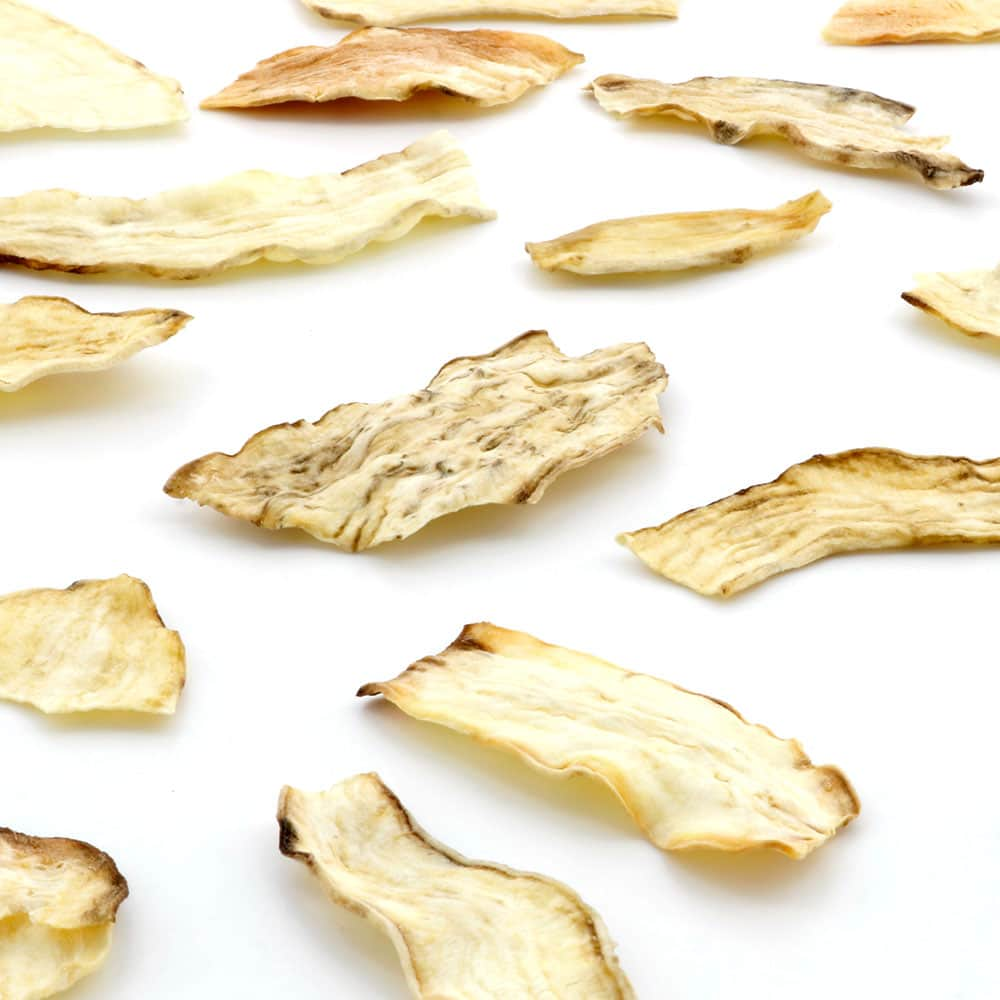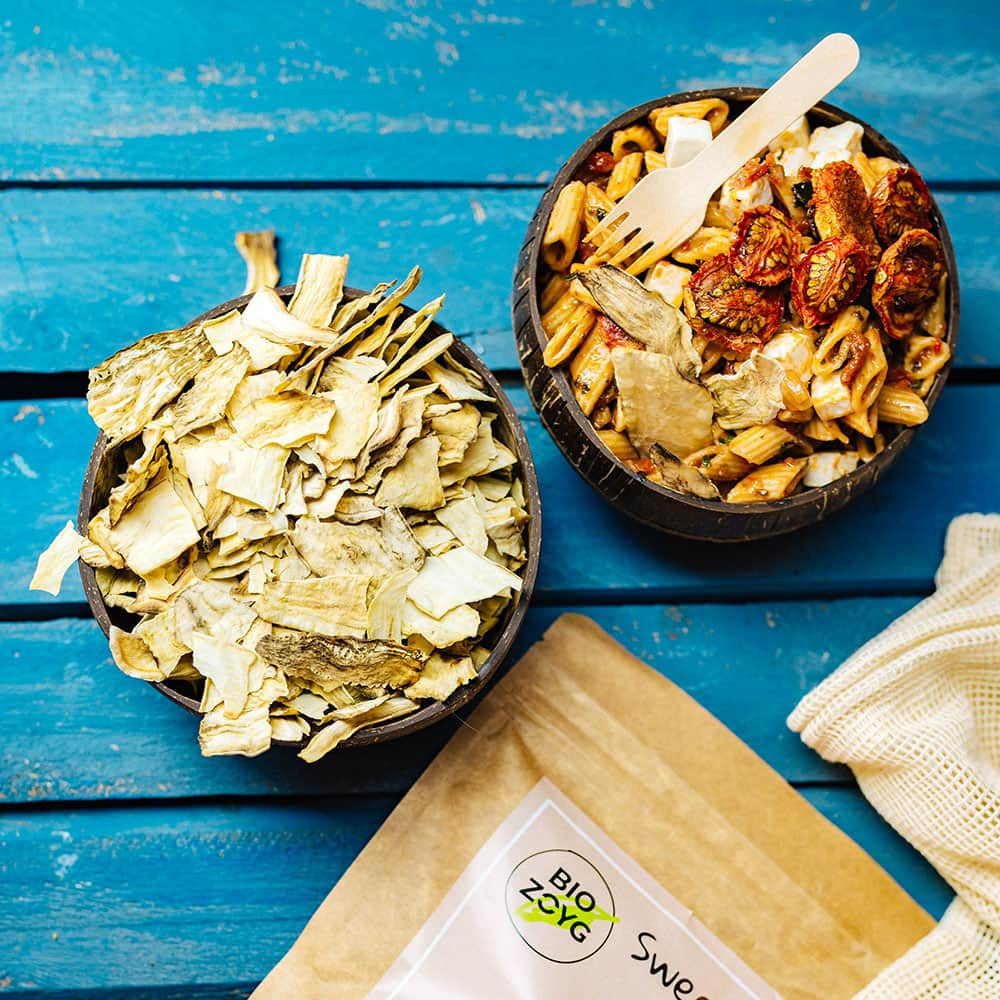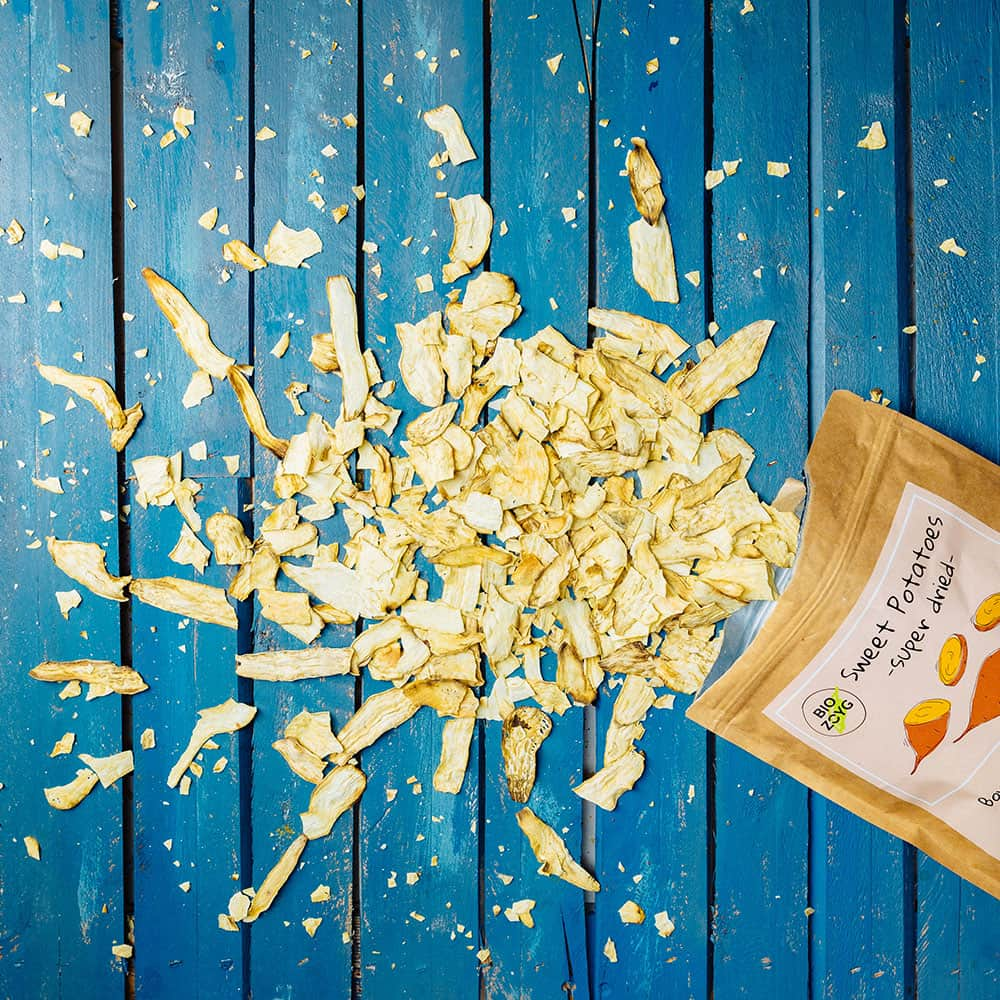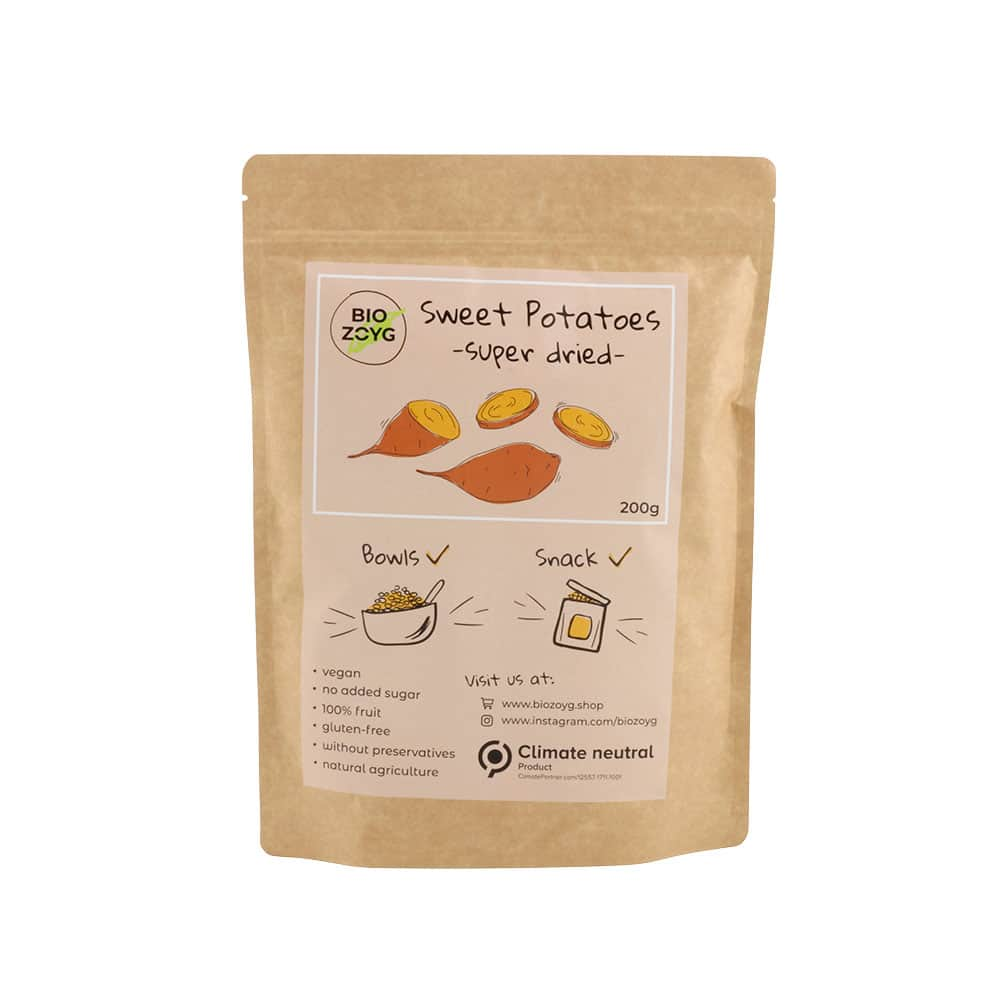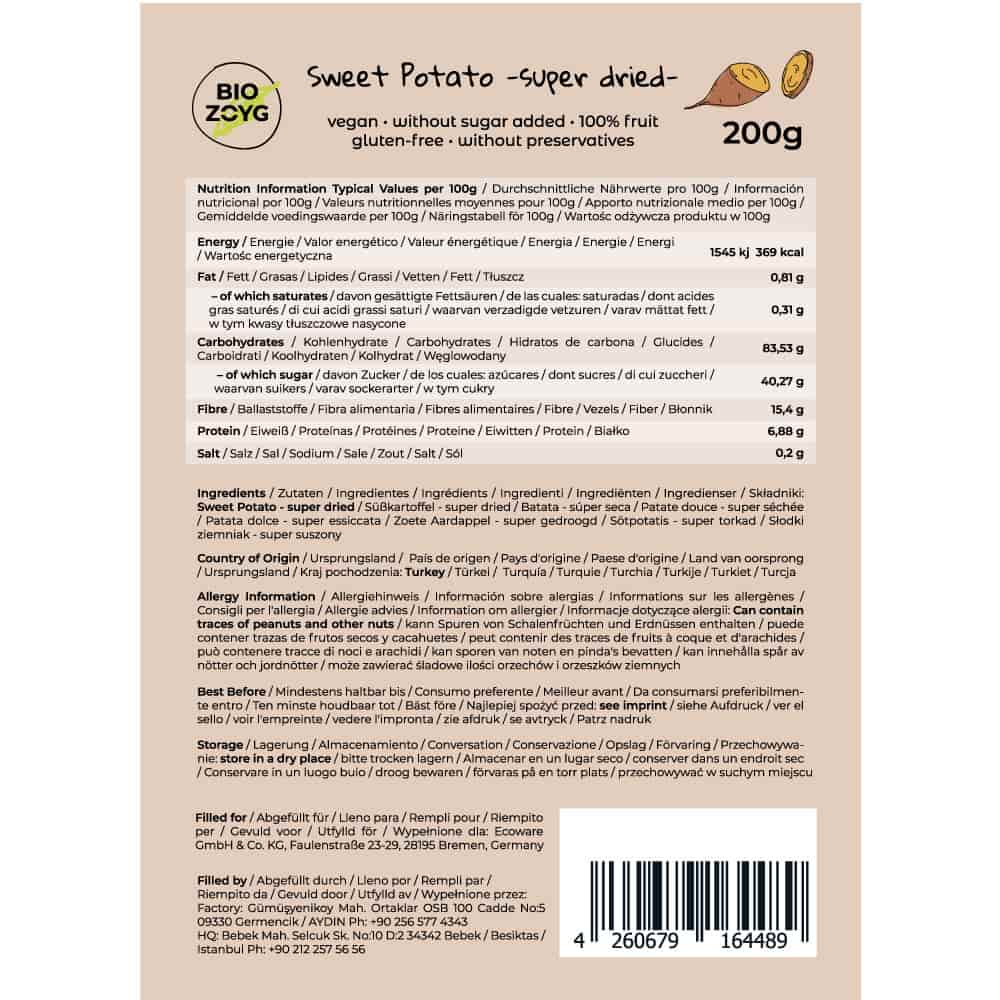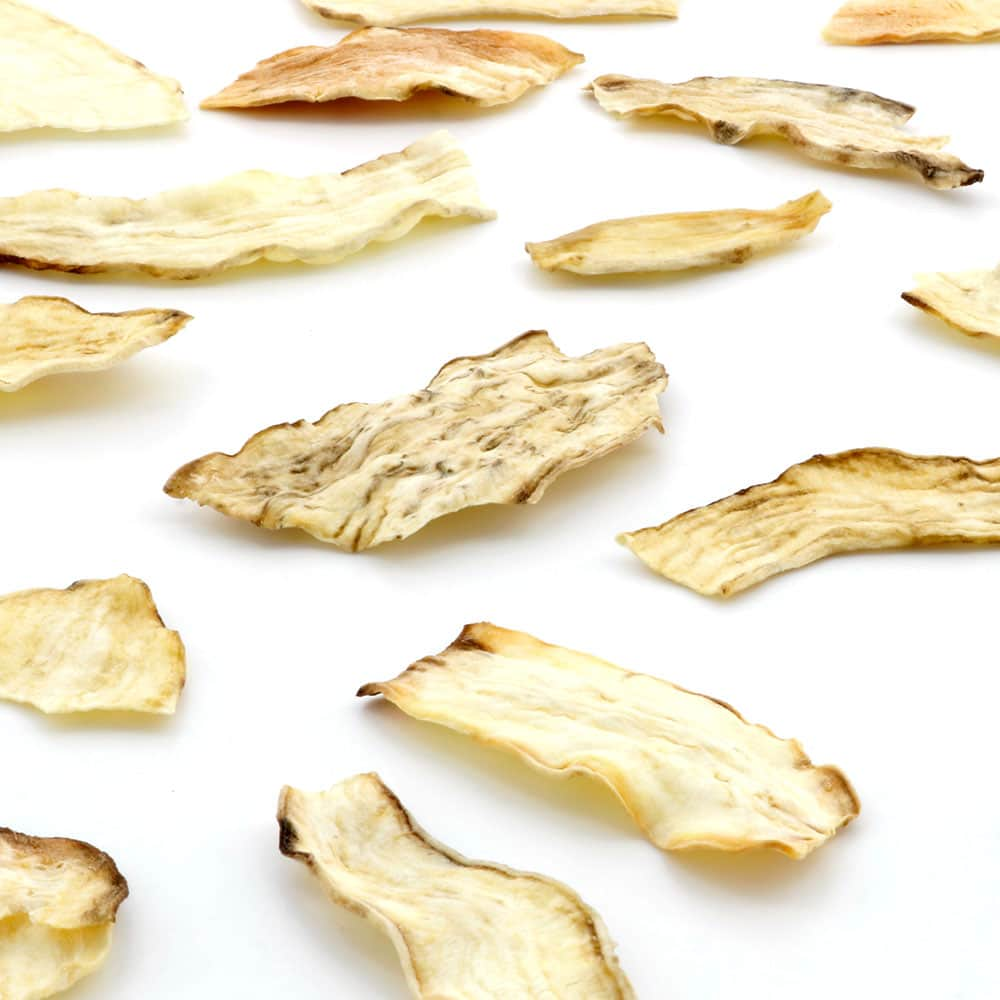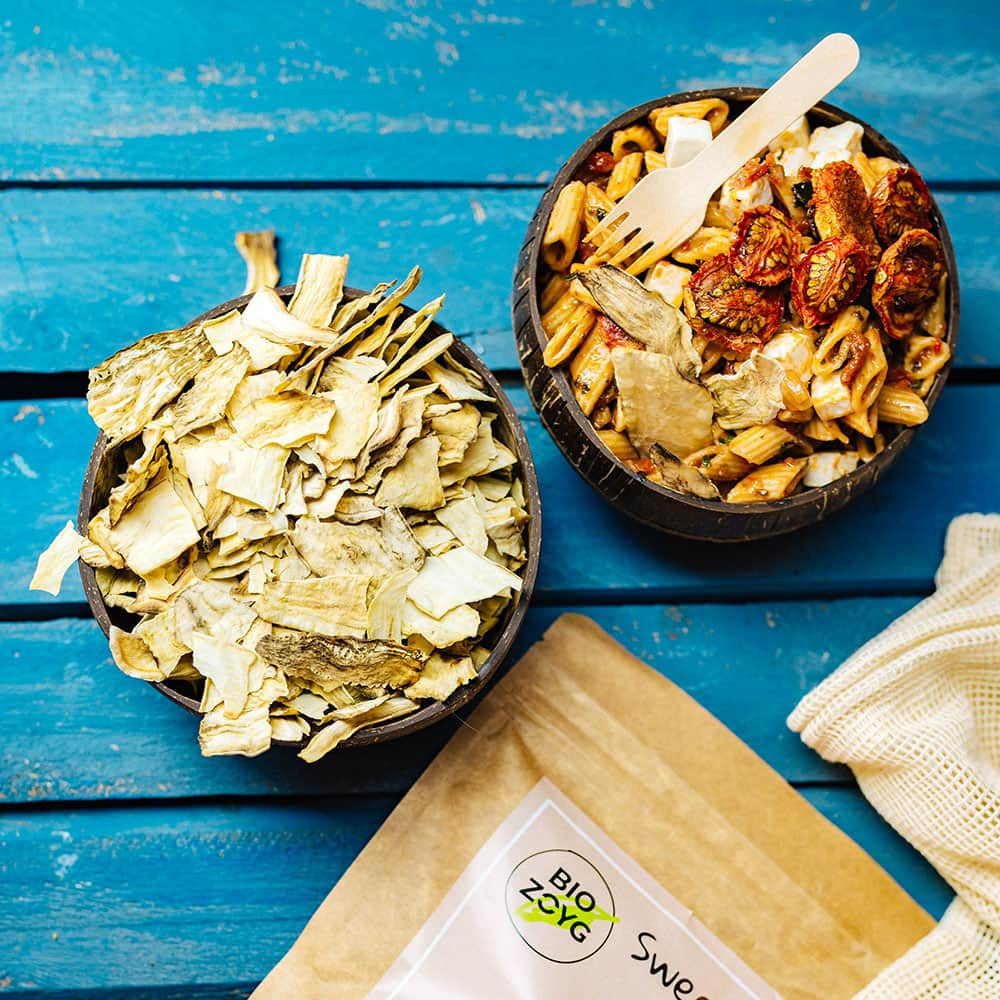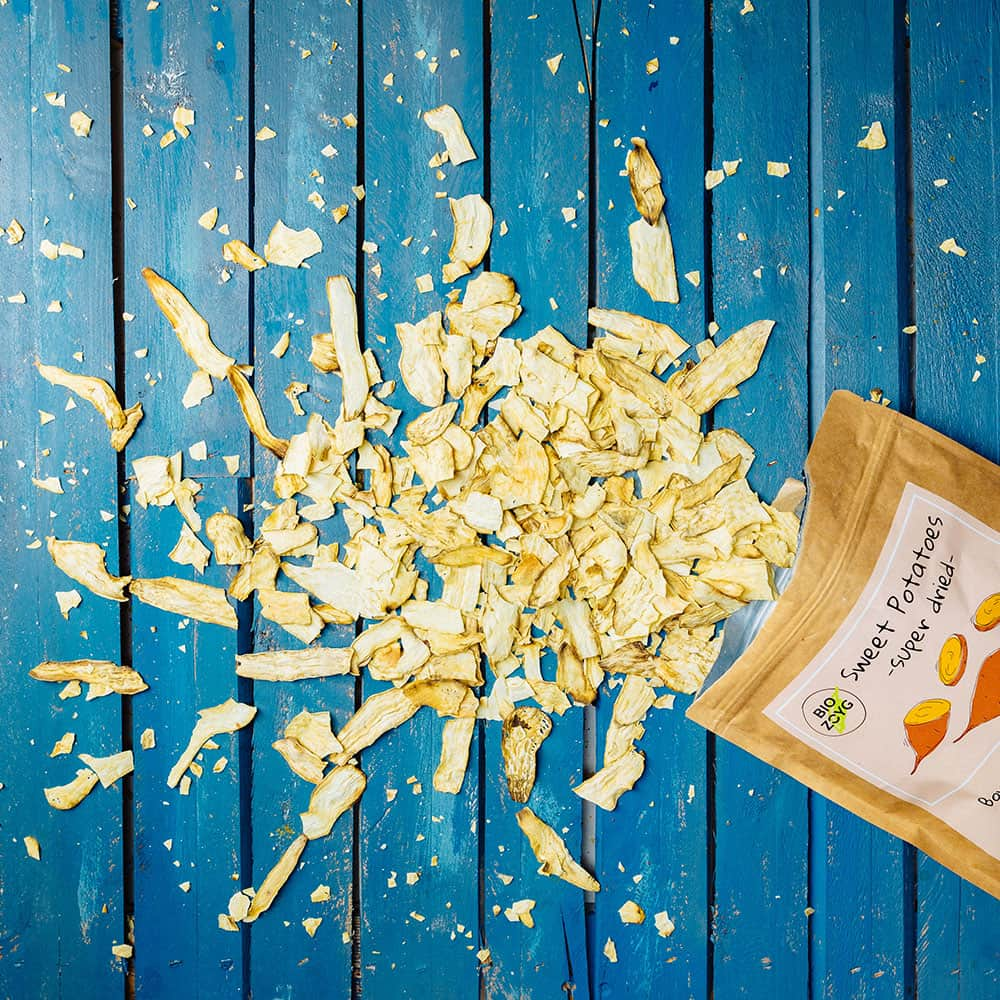 Dried vegetables sweet potatoes 200 g, crunchy, vacuum dried
| | Pack unit | Price per pc. | Price per PU |
| --- | --- | --- | --- |
| | | | |
| | | | |
€27.90 *
%
€39.90*
(30.08% saved)
Basic price: €4.99 per 100 g
Dried vegetables from natural farming
Crisp and aromatic
Dried sweet potatoes from natural farming
Level Up: With our dried sweet potatoes, every healthy bowl can easily be spiced up - and all this without preservatives, artificial flavors or colorings and without added sugar. The crunchy snack consists of 100 percent dried sweet potatoes. But how do the sweet potatoes get so crispy? The standard moisture content for comparable dried vegetables is around 20 percent. Our sweet potatoes from natural farming, on the other hand, only have a residual moisture content of less than 5 percent. This is achieved by special vacuum drying. Drying with negative pressure gently removes the water from the sweet potatoes. Nutrients, color and shape are retained. The result is healthy, vegan and gluten-free snacks or toppings with something special Crunch. The packaging is also resealable - if you can resist the healthy delicacies at all...
Ingredients: 100% sweet potatoes
Country of origin: Turkey
Manufacturer: SGRAMAS GIDA SAN AŞ
The product may contain traces of tree nuts and peanuts.
Product width (mm): 90
Product height (mm): 340
Product length (mm): 250
Width carton (mm): 290
Length pack (mm): 400
Height pack (mm): 210
Weight per pack (kg): 1,5
Sub-packaging units per PU: 4
EAN: 4260755561843