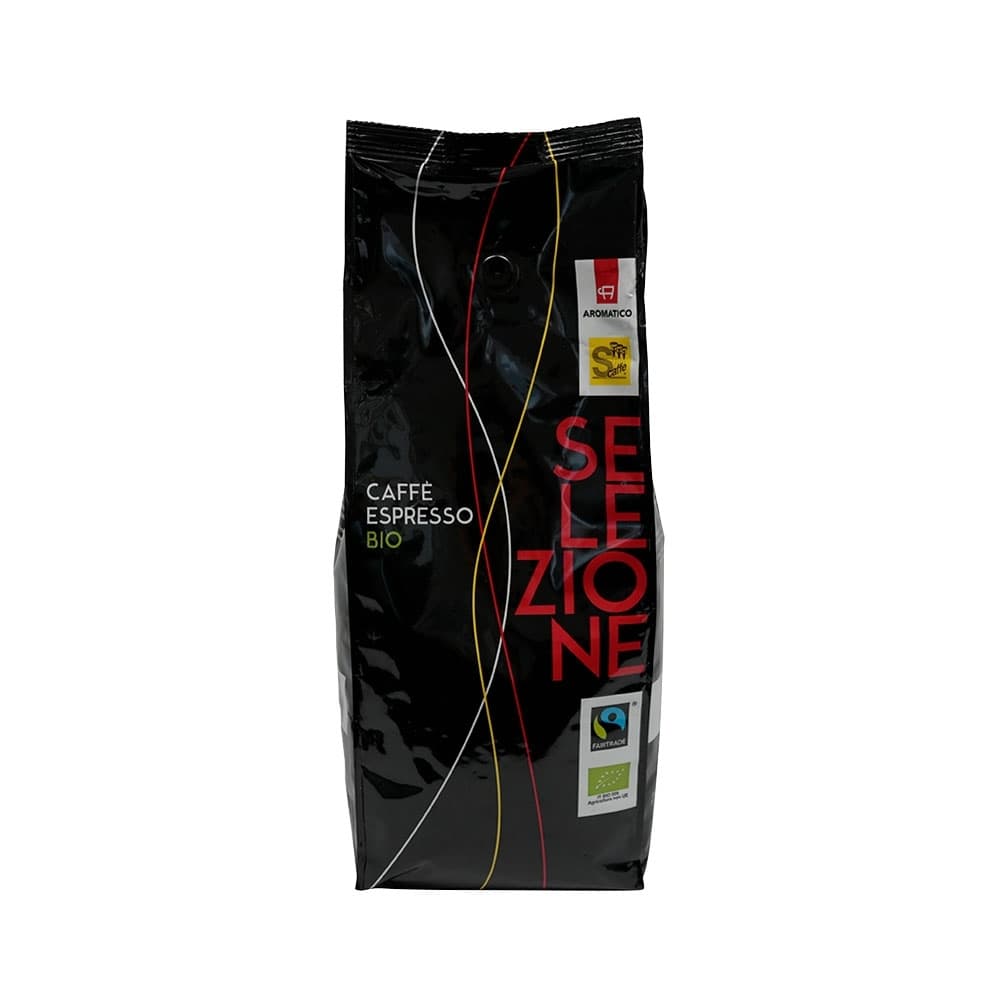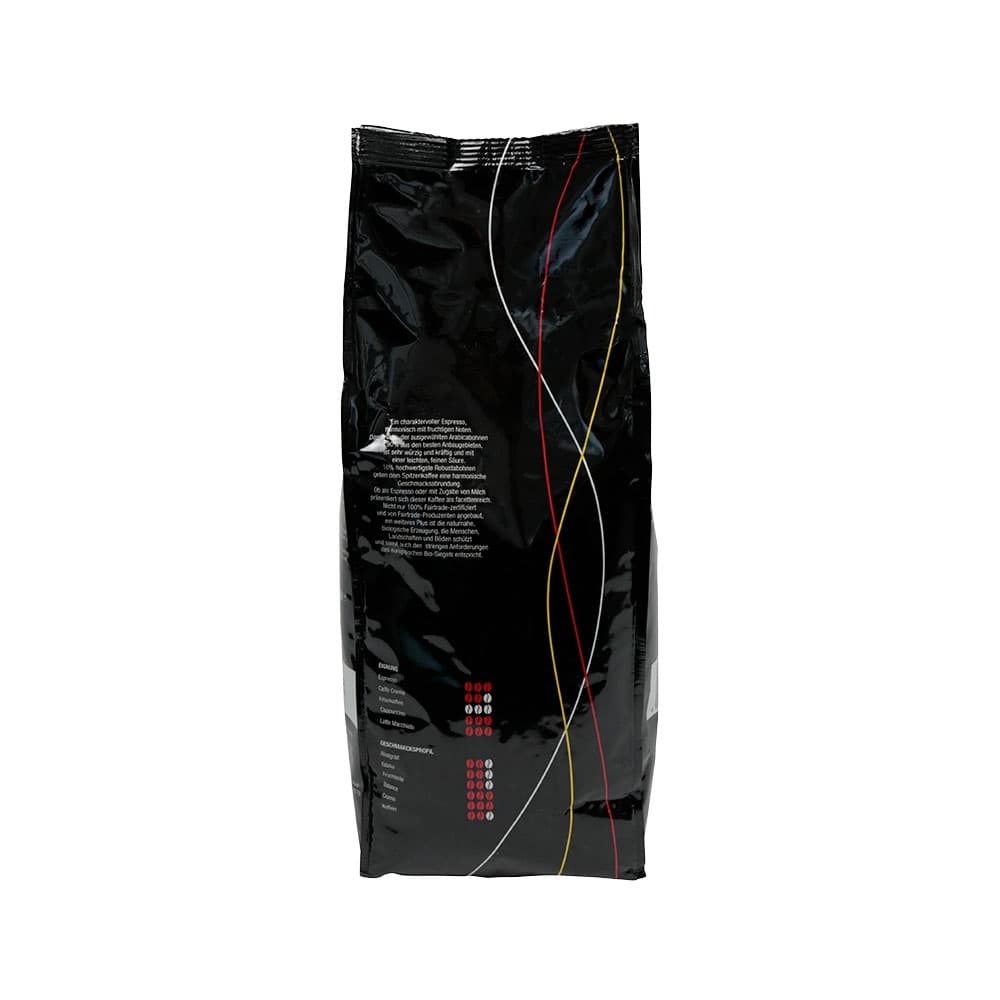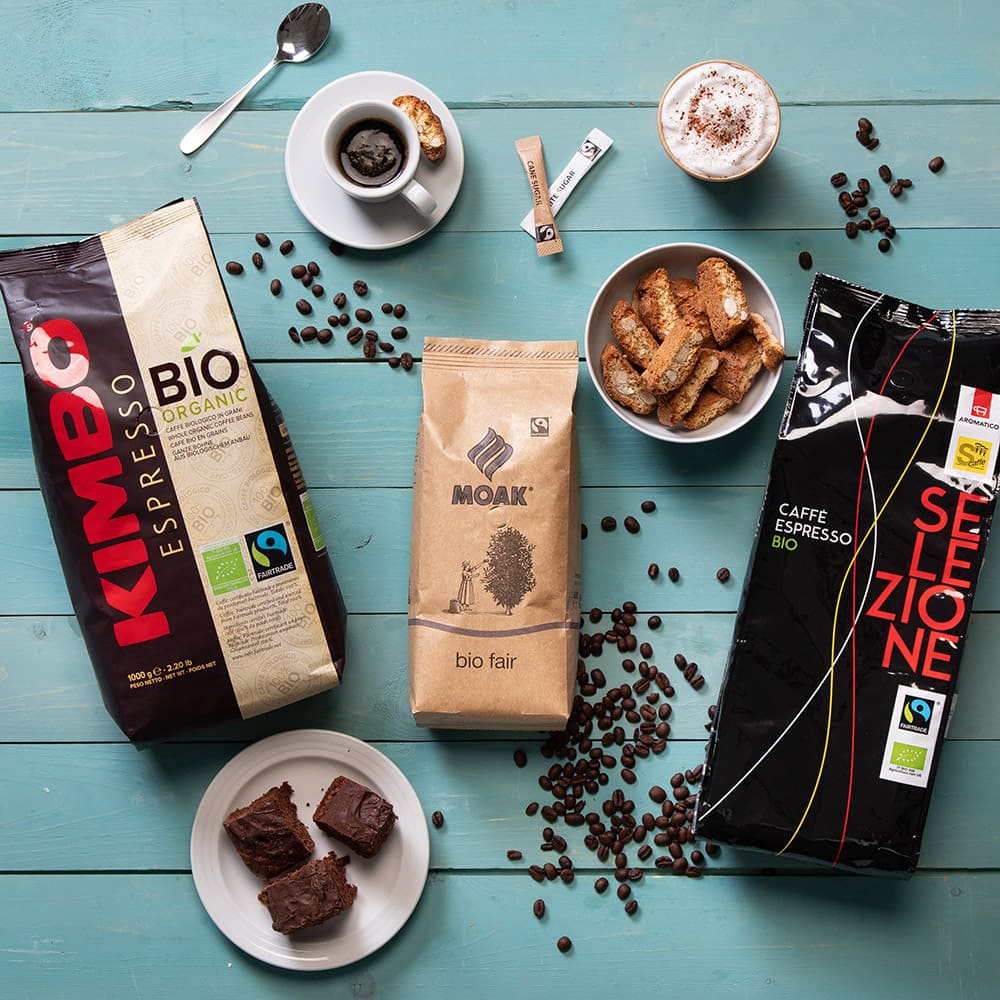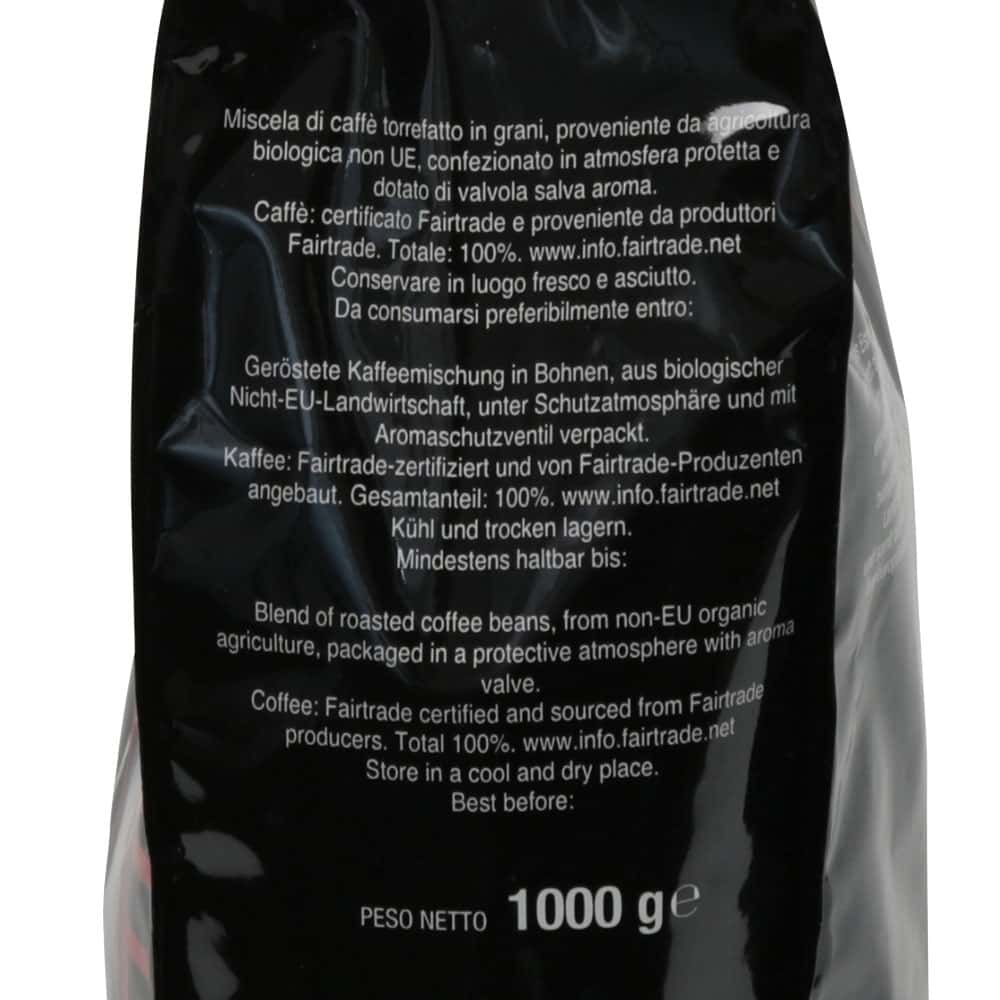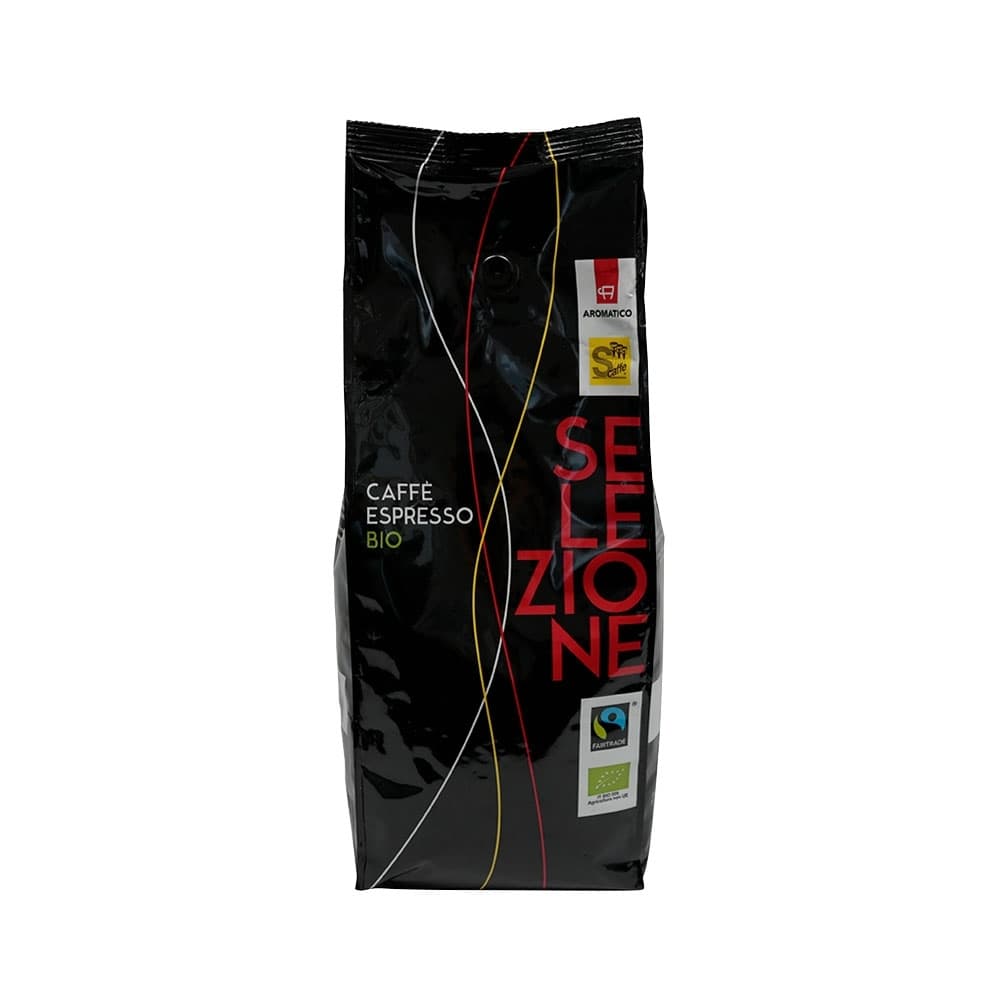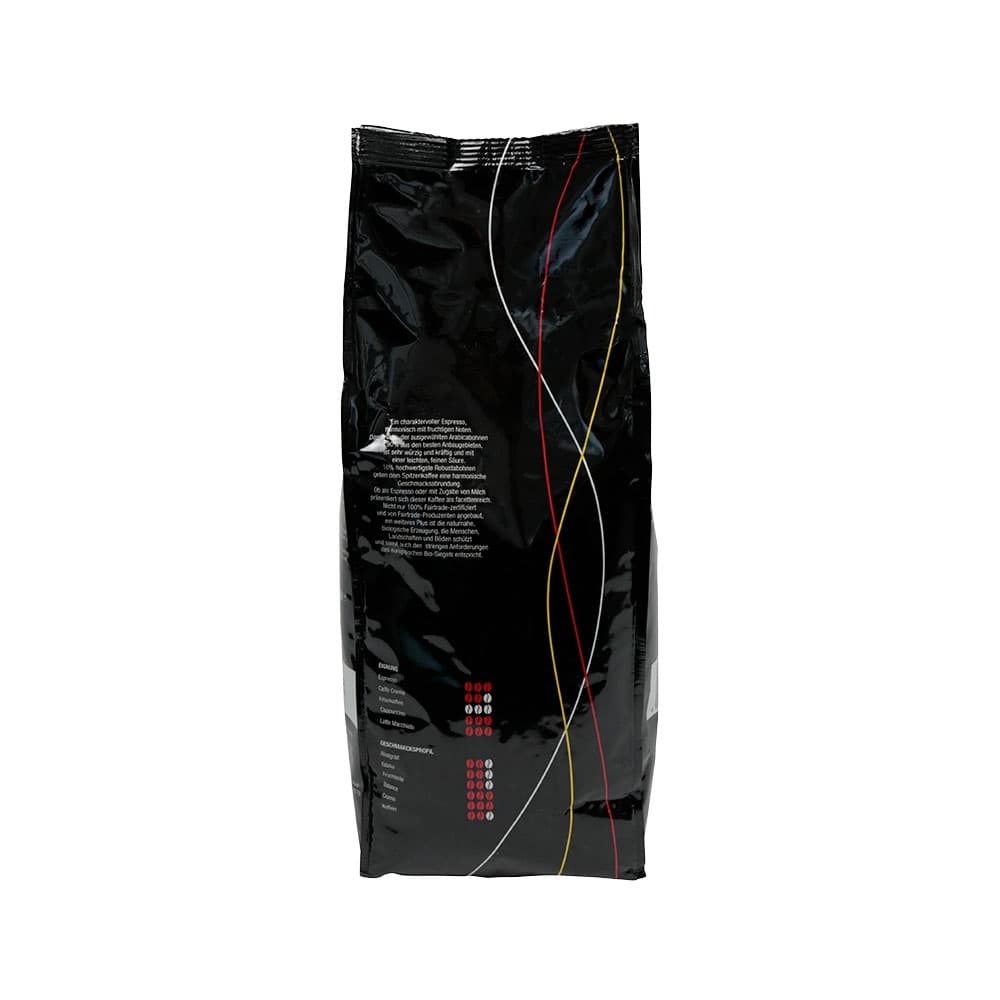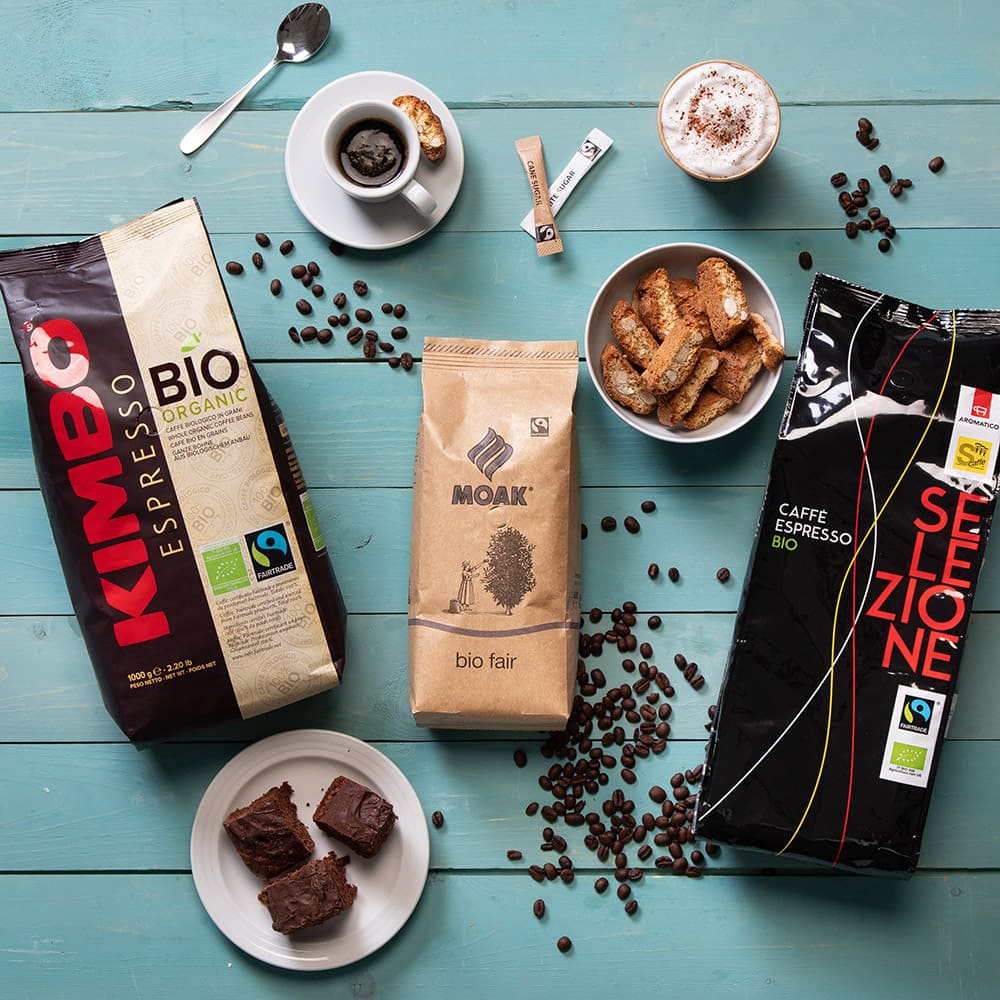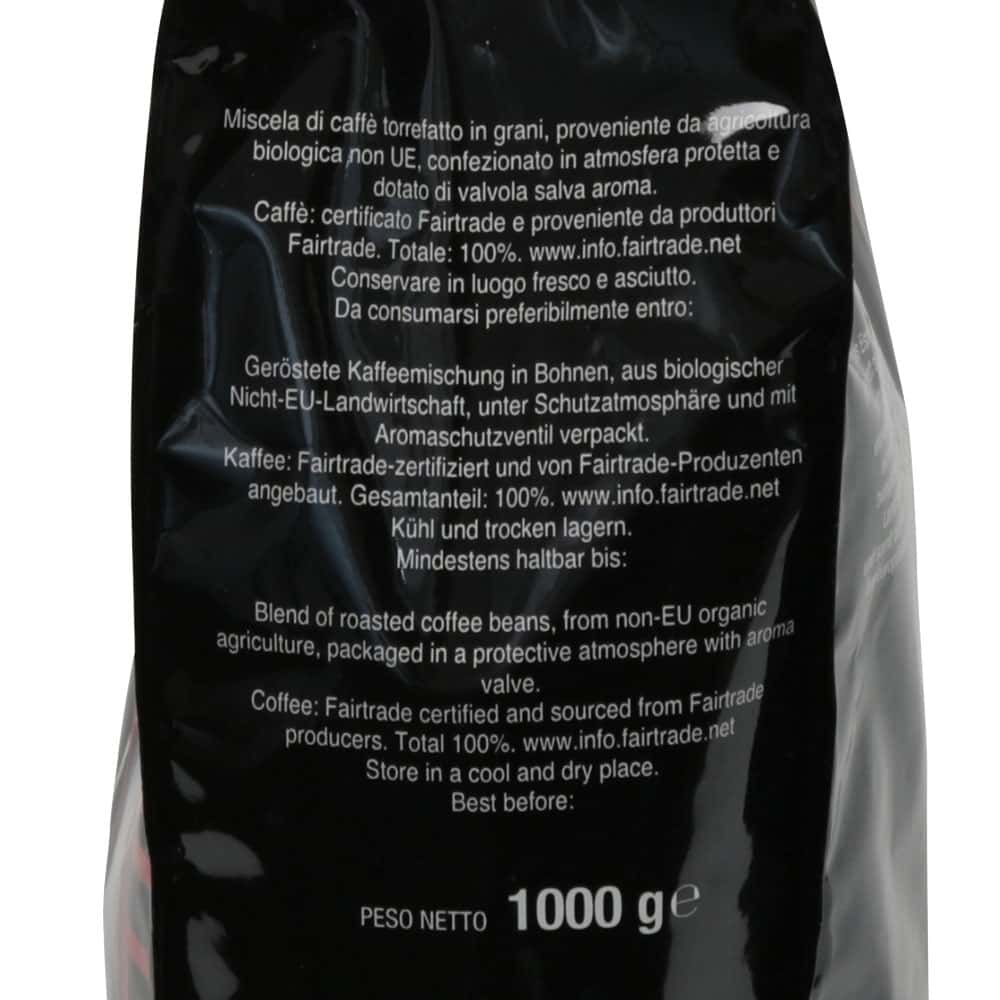 Fairtrade Coffee "Alps Coffee" 1.000 g, whole beans
Delivery time 3-5 working days
| | Pack unit | Price per pc. | Price per PU |
| --- | --- | --- | --- |
| | | | |
Quantity
Unit price
Price per PU
From

1

€29.30

€29.30

*
From

6

€24.50

€24.50

*
Base price: €29.30/kg or €24.50/kg
For espresso, caffè crema, cappuccino and latte macchiato
Aroma: spicy, strong with a fine acidity
Fair Trade Certified
Organic farming
Alps Coffee - Selezione: Organically Grown Fair Trade Specialty Coffee
Versatile with a fine acidity: the Arabica beans give the coffee a particularlyspicy and fruity note with a fine acidity. The taste is rounded off by the slight bitter note of the Robusta beans. The beans are roasted for a longer period in a drum roaster. The long and gentle roasting process allows the beans to fully develop their unique aroma.
Fair trade production: The coffee is 100 % Fair Trade Certified and grown by Fair Trade farmers. The coffee is grown with particular care taken to protect the landscapes and soils. The blend therefore fulfils the requirements of the European organic logo.
Preparation: The coffee blend "Selezione" is suitable for espresso, caffè crema, cappuccino and latte macchiato. The coffee can be used in fully automatic coffee machines, portafilter machines and espresso/moka pots.
Ingredients: 90 % Arabica, 10 % Robusta
Country of origin: Italy
Producer: SCHREYÖGG GmbH
Average nutritional values per 100 g
Energy
0 kJ / 0 kcal
Fat
0 g
of which saturates
0 g
Carbohydrates
0 g
of which sugars
0 g
Protein
0 g
Salt
0 g