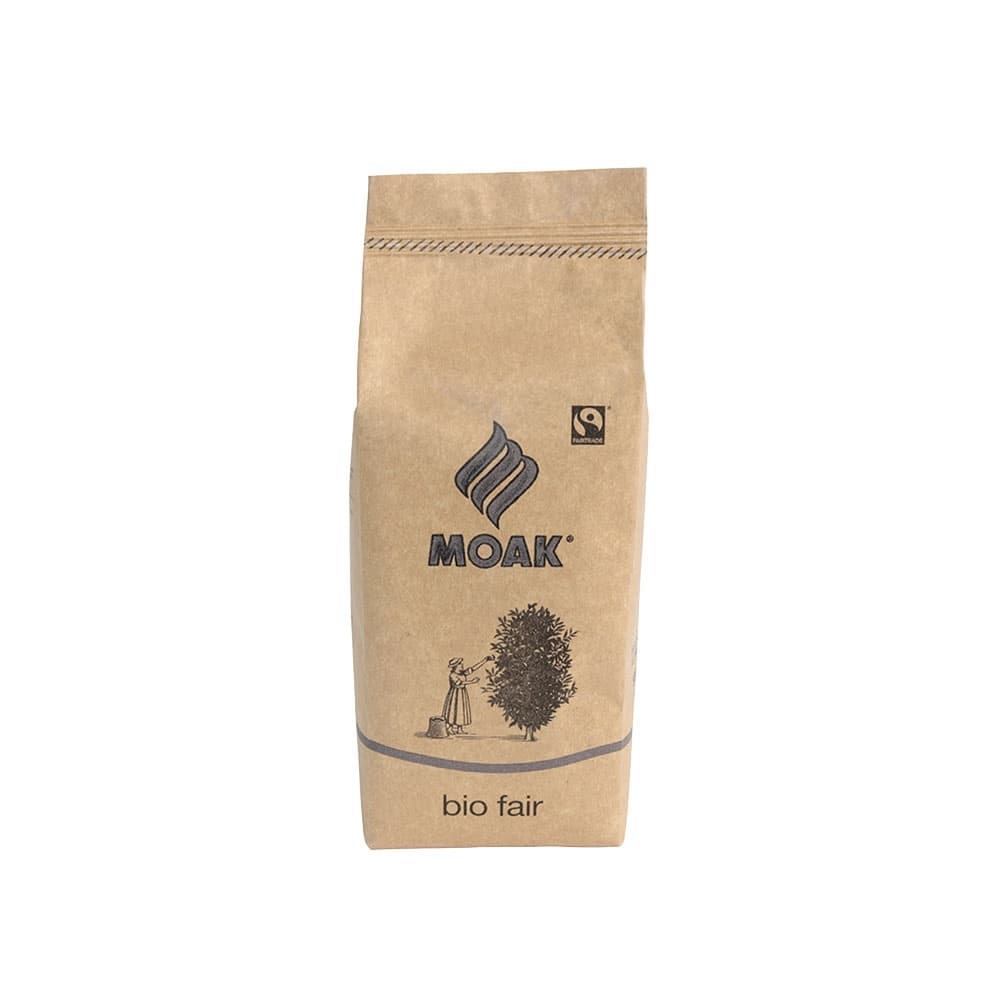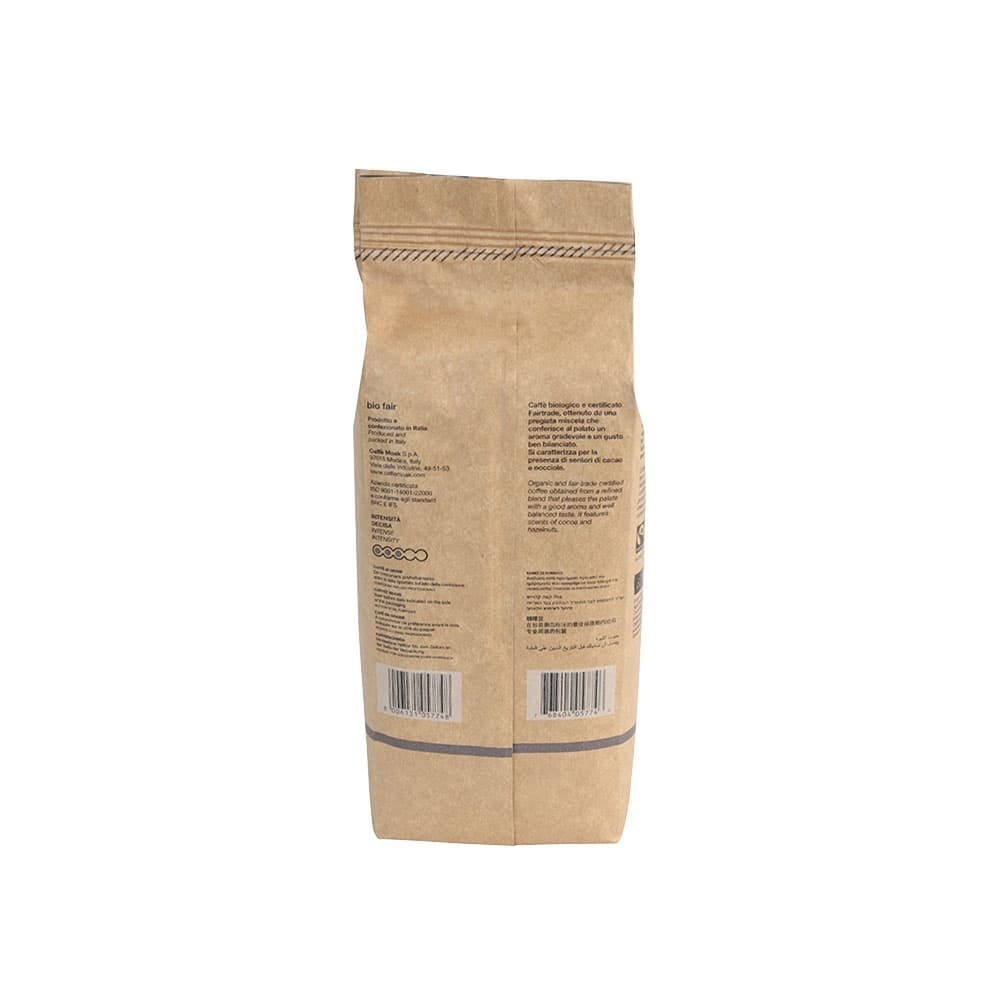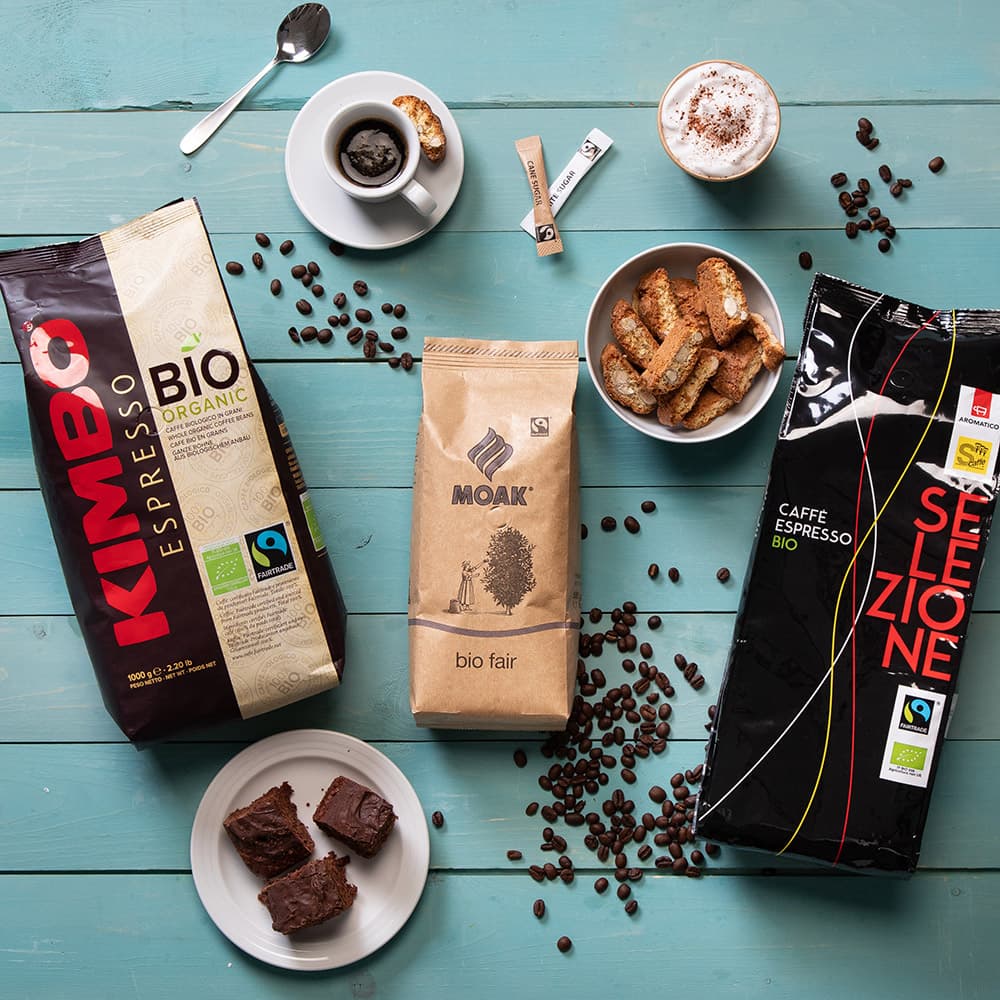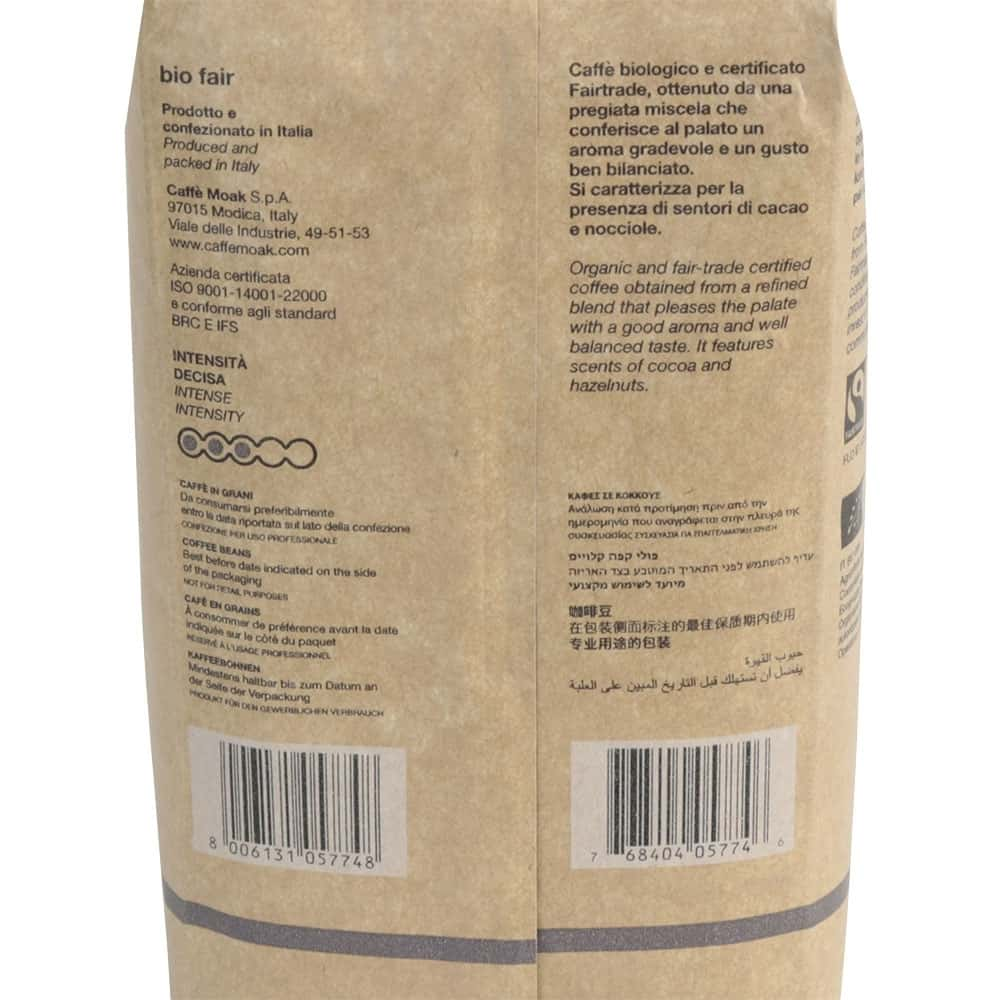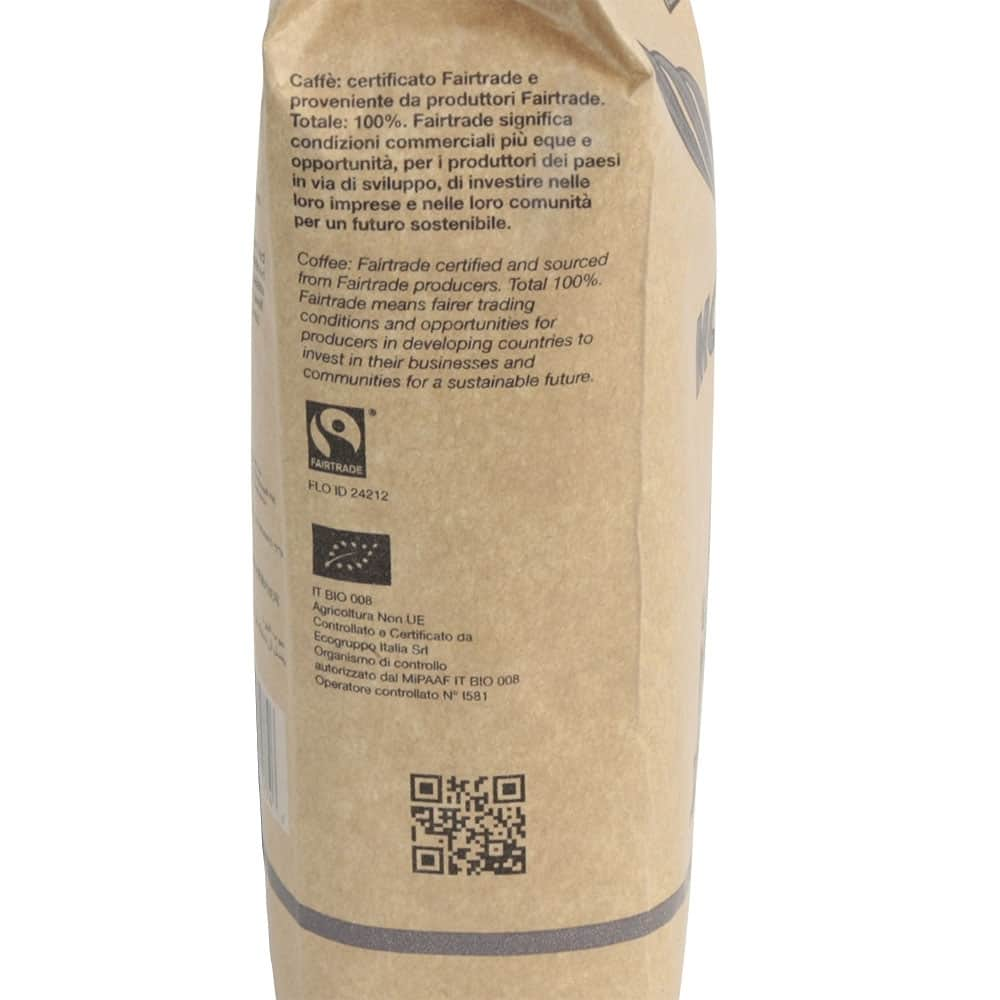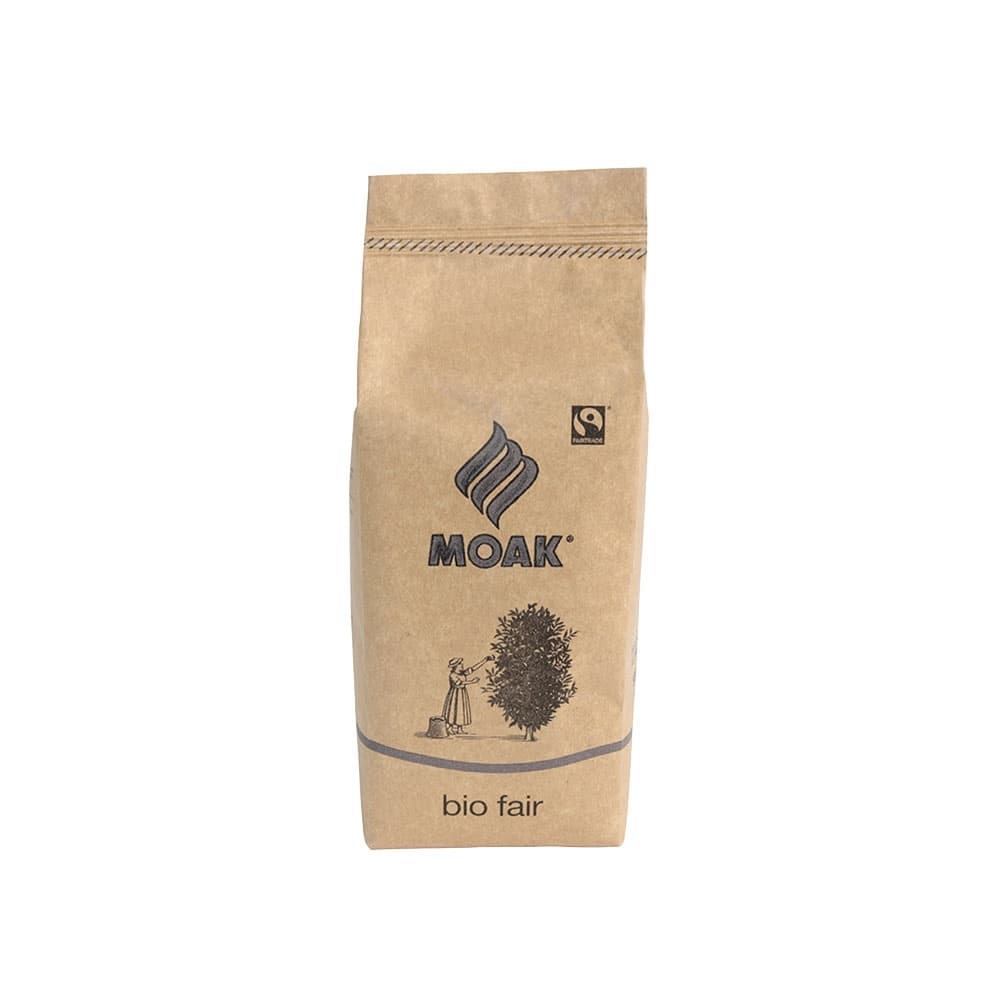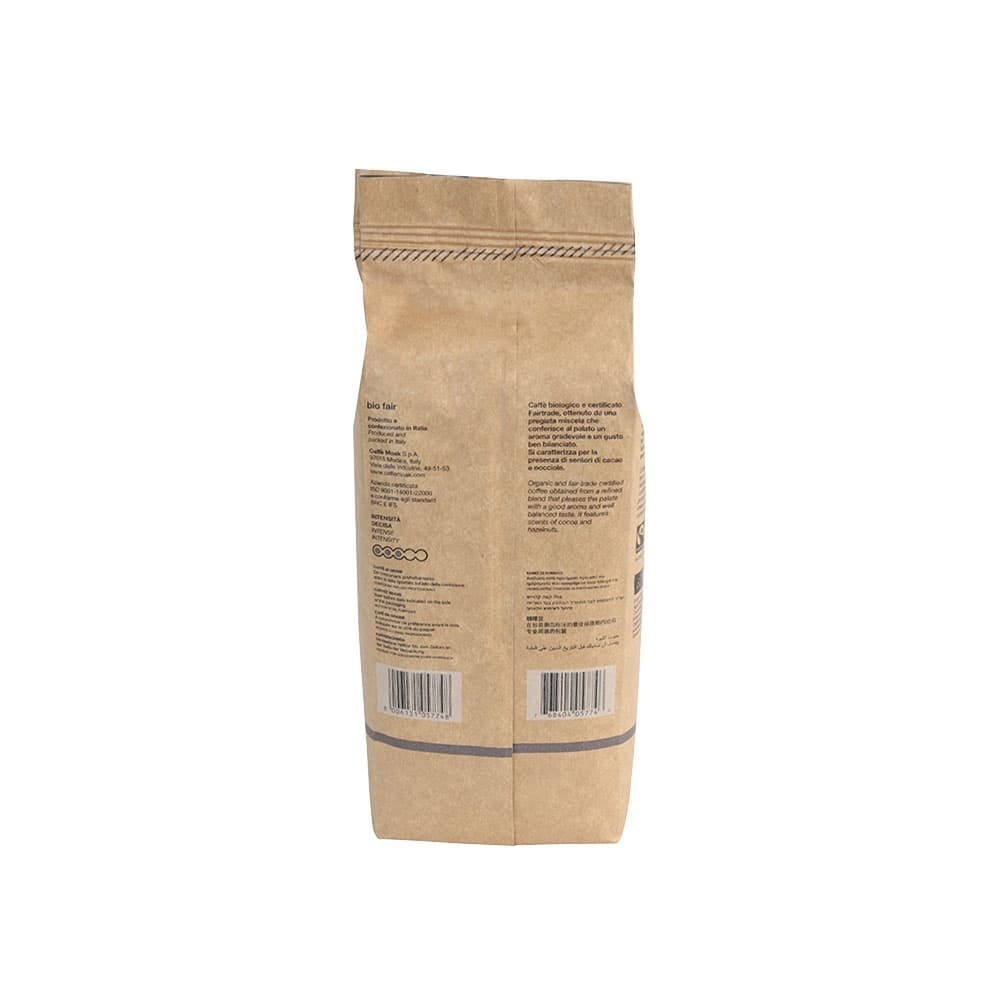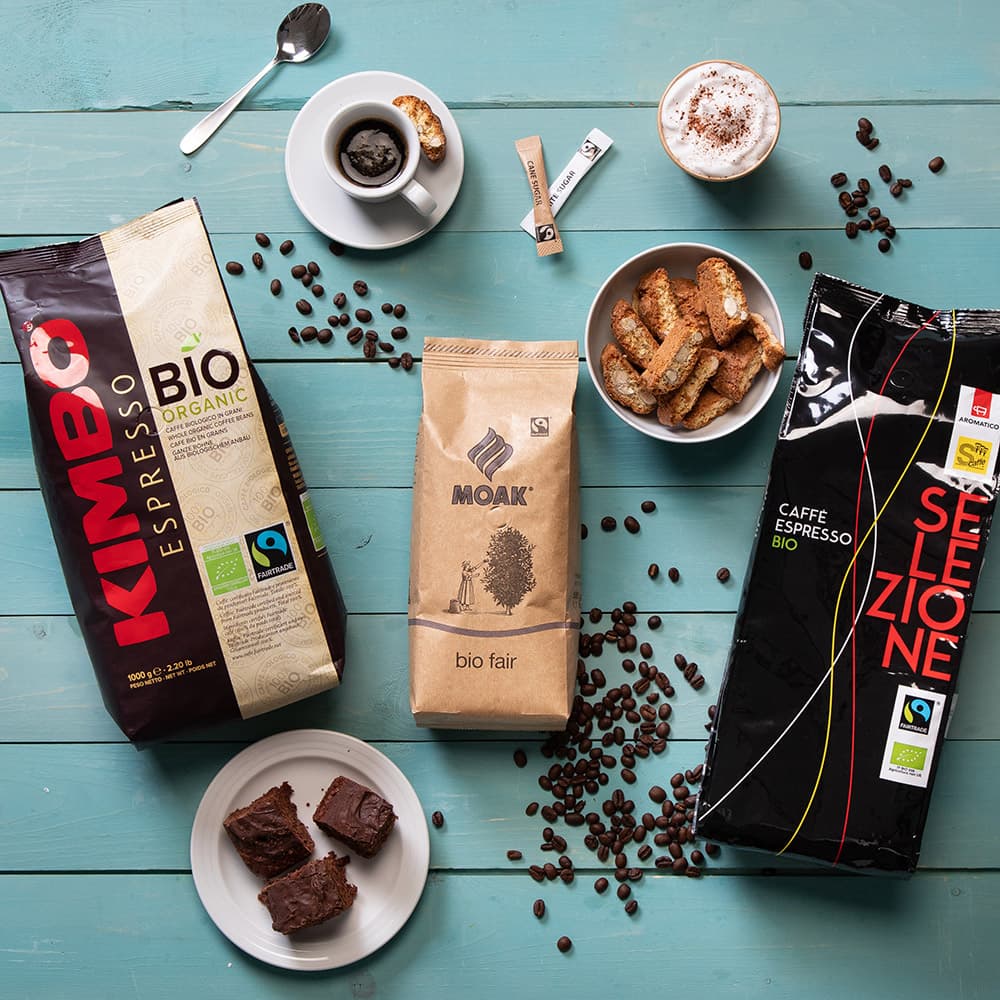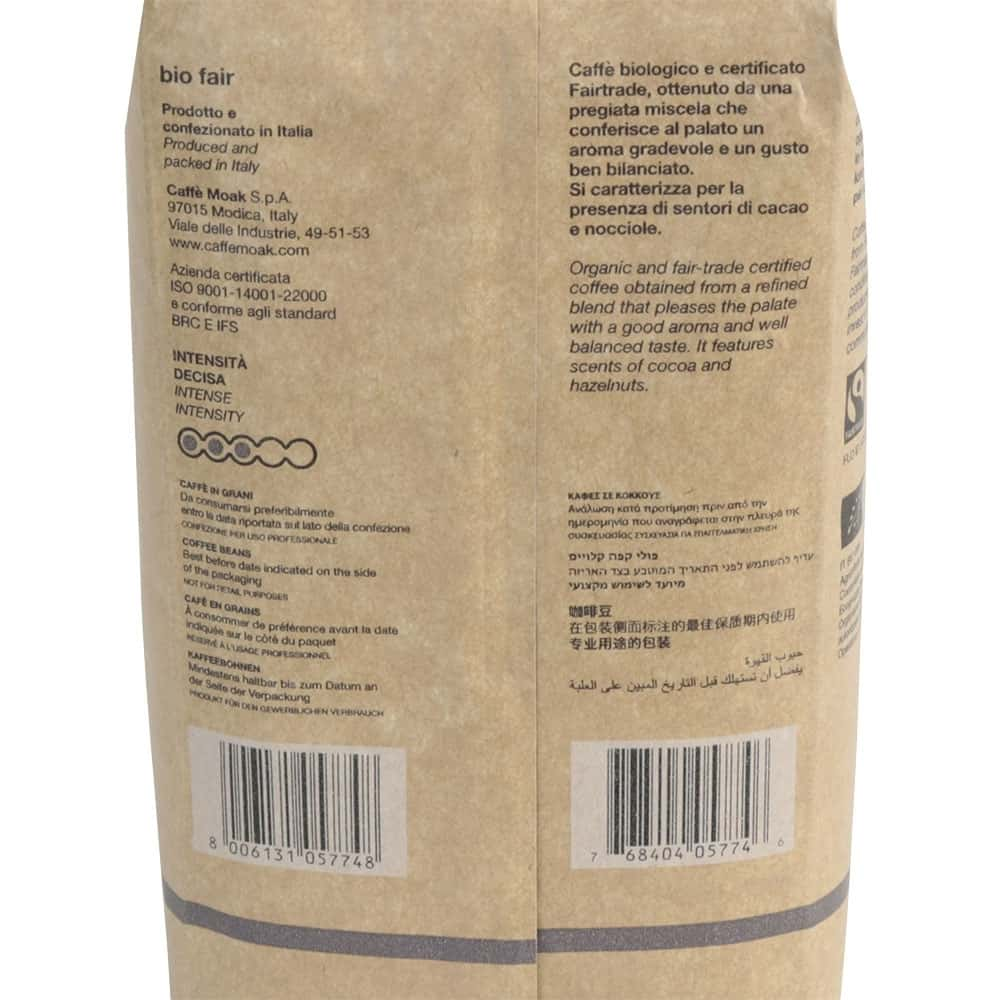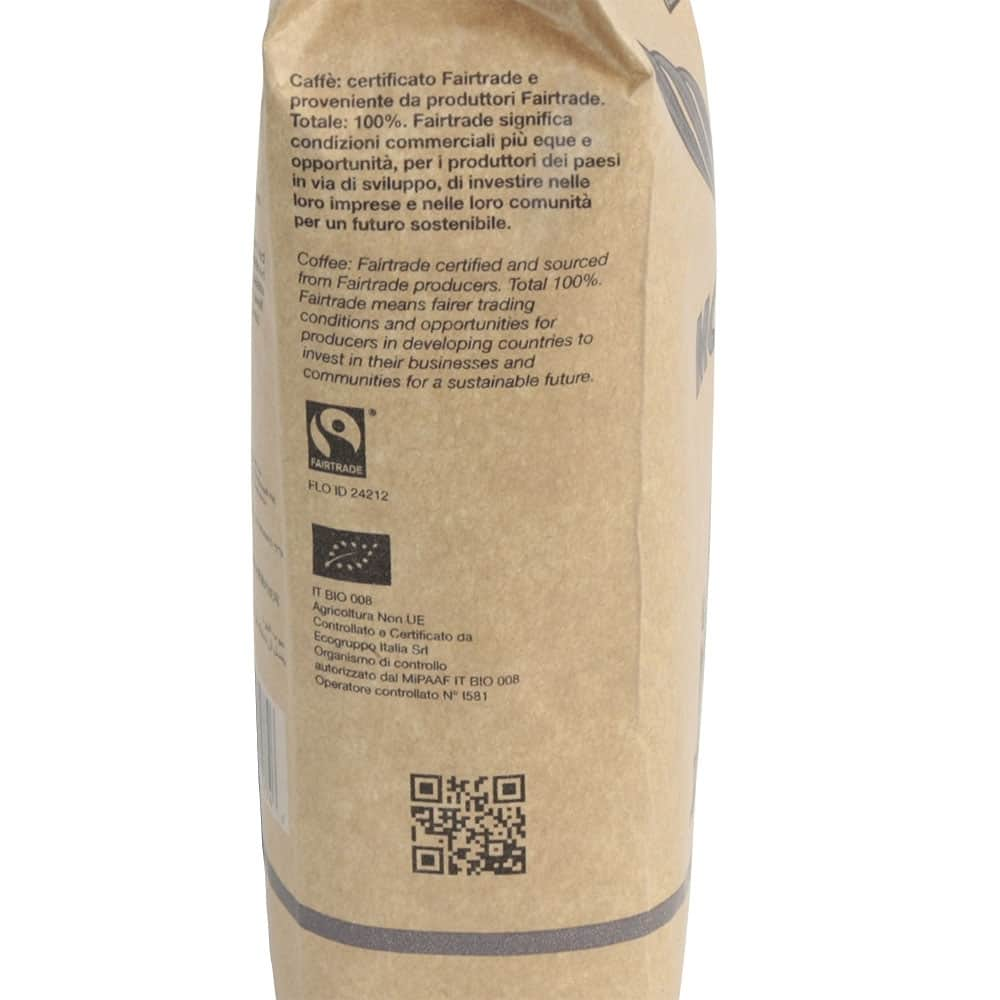 Fairtrade Coffee "Moak" 500 g, organic, whole beans
Delivery time 3-5 working days
| | Pack unit | Price per pc. | Price per PU |
| --- | --- | --- | --- |
| | | | |
Quantity
Unit price
Price per PU
From

1

€16.70

€16.70

*
From

15

€11.50

€11.50

*
Base price: €33.40/kg or €23.00/kg
For espresso, caffè crema, cappuccino and latte macchiato
Aroma: Cocoa and hazelnut with a fine acidity
Fair Trade Certified
Organic farming
Organically Grown Fair Trade "Moak" Coffee
Full-bodied with a nutty aroma: The blend of Arabica and Robusta beans gives the coffee a distinctive full-bodied chocolatey taste with fine nutty aromas. The taste is pleasantly creamy, smooth and mild. Thanks to the high proportion of Robusta, the coffee beans are ideal for creating a nice thick crema.
Fair trade production: the coffee is Fair Trade Certified and organically grown. The bean are roasted for a longer period in a drum roasterwhich allows the beans to develop their unique aroma.
Preparation: The "Moak" coffee blend is suitable for espresso, caffè crema, cappuccino and latte macchiato. The coffee can be used in fully automatic coffee machines, portafilter machines and espresso/moka pots.
Ingredients: 50 % Arabica, 50 % Robusta
Country of origin: Italy
Producer: Caffè Moak SpA., Via delle Industrie - Modica RG
Average nutritional values per 100 g
Energy
0 kJ / 0 kcal
Fat
0 g
of which saturates
0 g
Carbohydrates
0 g
of which sugars
0 g
Protein
0 g
Salt
0 g