The perfect cups: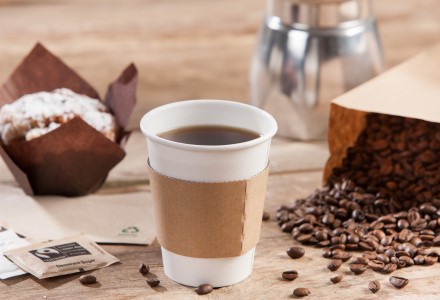 Single-walled paper cups
Our single-walled paper cups are the classics among paper cups. For example, they would be ideal for a winter latte with cinnamon and cardamom. Recently, our single-walled paper cups have been provided with a dispersion coating. It consists of a mixture of varnish and resin, so that no moisture can escape. The disposable cups are biodegradable. For very hot drinks, such as the popular Feuerzangenbowle, we recommend our double-walled paper cups and the ripple cups. Otherwise, cardboard sleeves are always a good way to "dress up" the single-walled paper cups. This makes it easier for your customers to grip the hot cups.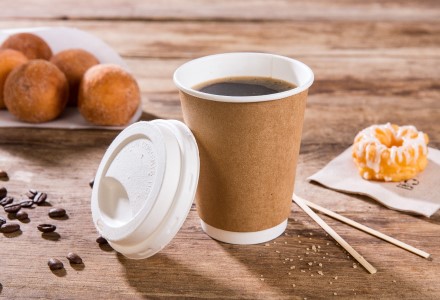 Double-walled paper cups
Our double-walled paper cups are perfect for enjoying apple punch, hot chocolate or Christmas spiced tea. The double wall keeps the drink hot longer and protects your hands from the heat. This is not due to the double thickness of the cardboard, but to the air cushion between the walls. Therefore, the cups are particularly suitable for hot drinks. Our new double-walled cups also have a dispersion coating and are therefore completely biodegradable. At a Christmas party, your customers can enjoy their spicy chai latte or fruit punch even more!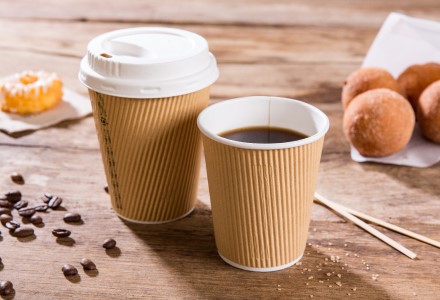 Three-ply ripple cup
The three-layer ripple cup is the king of paper cups. Whether it's Feuerzangenbowle, mulled wine or mead - every hot drink can be enjoyed from the ripple cup. Thanks to the ribbing of the material, your customers only come into contact with the cups at certain points, so they can grip and hold them without any problems. This way, people are always happy to return to your stand to get a refill. The coffee cups are also ideal for to-go use.