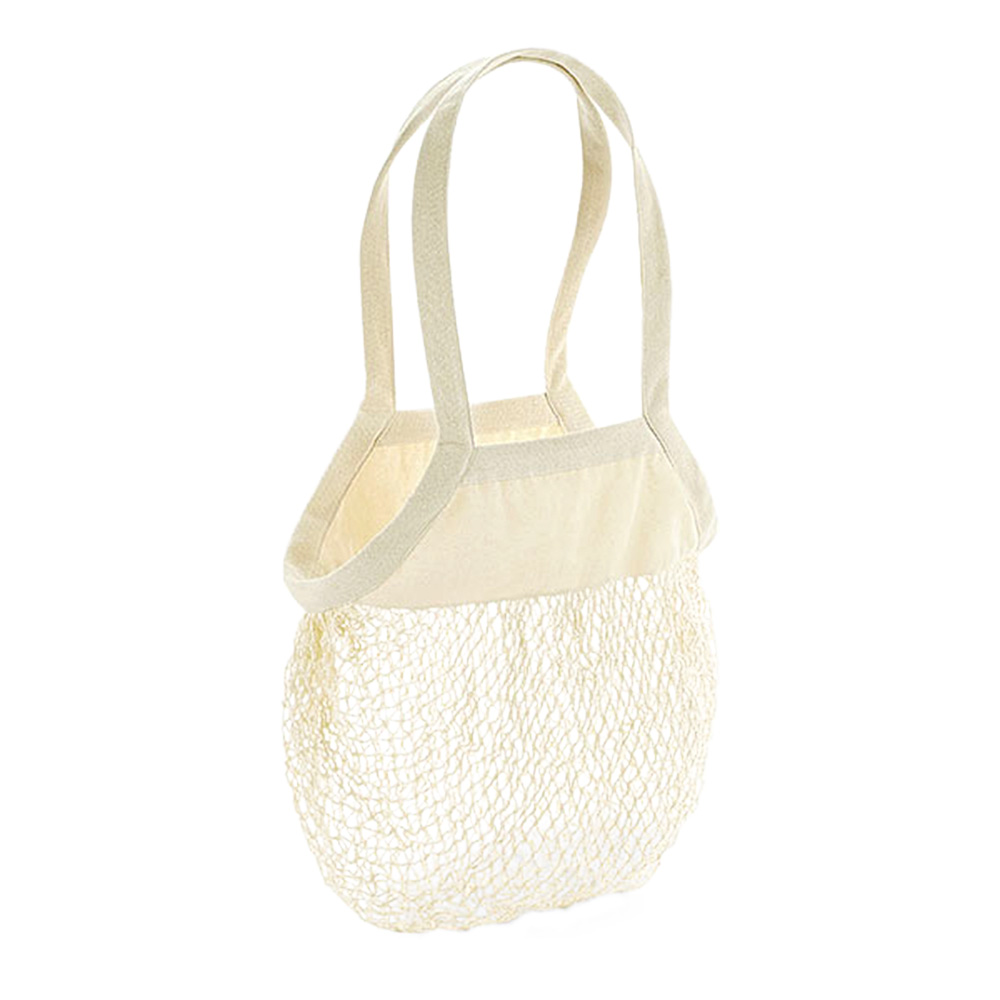 Organic cotton vegetable mesh bags 38 x 41 cm, neutral
Delivery time 3-5 working days
| | Pack unit | Price per pc. | Price per PU |
| --- | --- | --- | --- |
| | | | |
| | | | |
| | | | |
Certified organic cotton
Capacity: up to 6 kg
Comfortable
Alternative to paper and plastic bags
Reusable vegetable bag made from organic cotton
Sustainable shopping: Offer your customers a sustainable alternative for their daily shopping and packing food. Our organic cotton vegetable bags are reusable and provide plenty of space for fresh fruit and veg.
At the market, in supermarkets or in zero waste shops - the large vegetable bags make shopping much easier. The bags are environmentally friendly and much more stable than thin single-use plastic bags. The high quality is reflected in the practical design . The long handles make it easy to carry the vegetable bag on your shoulder. The bag has a capacity of up to six kilograms. Another advantage: the mesh structure ensures that sensitive fruit and vegetables have optimum ventilation. This makes it harder for mould to develop as the moisture evaporates.
The bag is not only trendy, it also helps your customers get a much-needed vitamin boost!
Product width (mm): 410
Product length (mm): 380
Weight per pack (kg): 30
Sub-packaging units per PU: 1