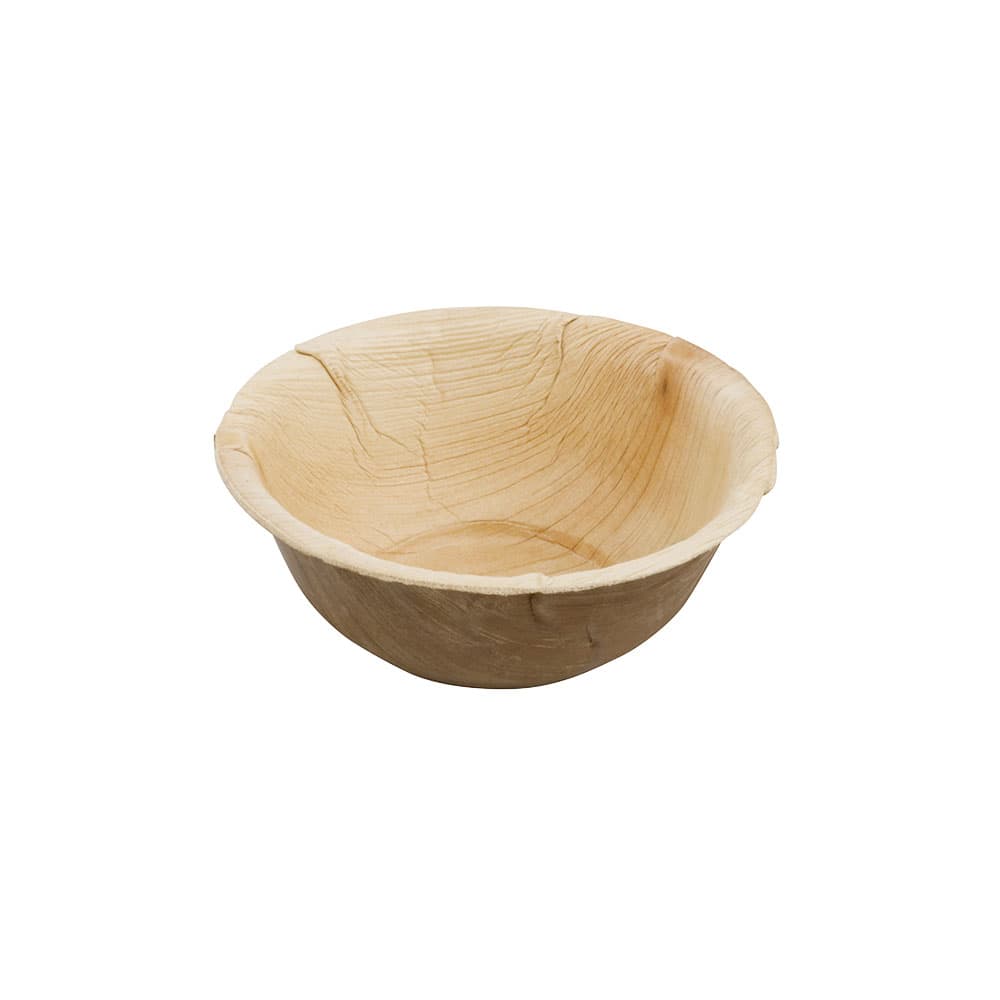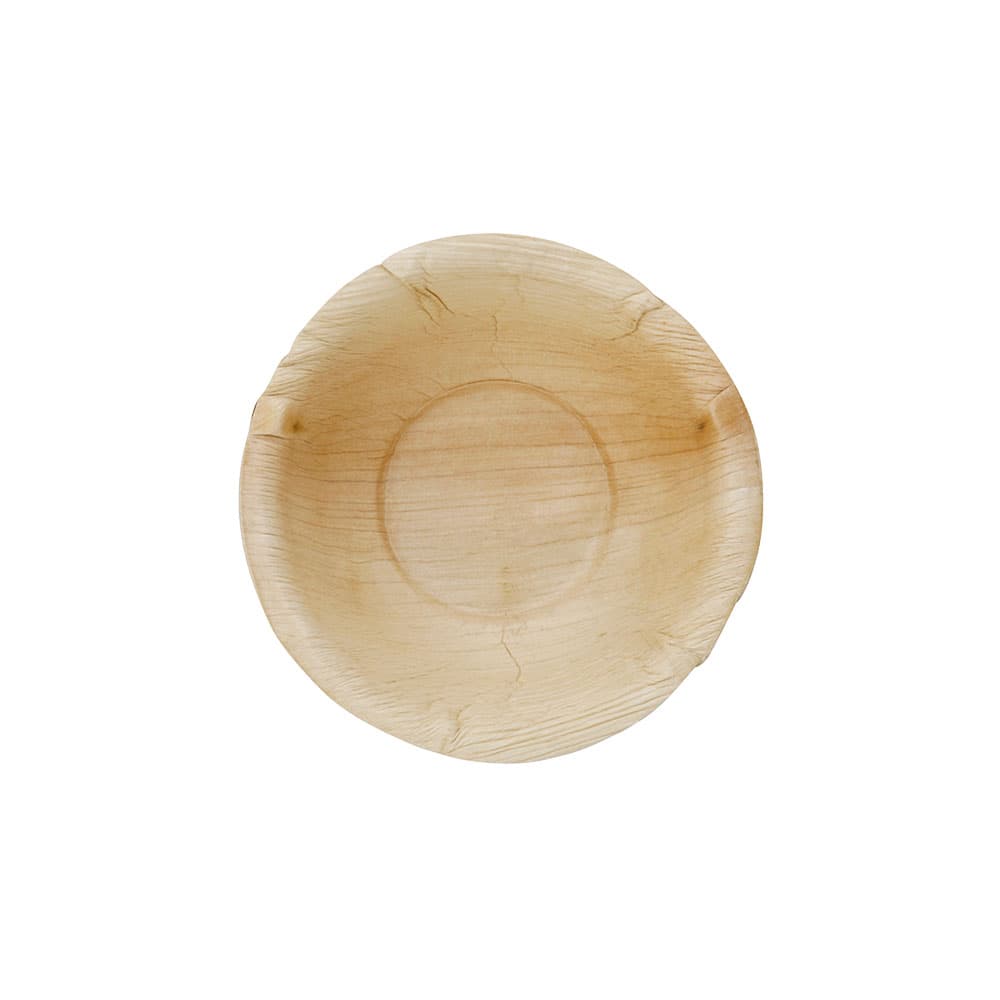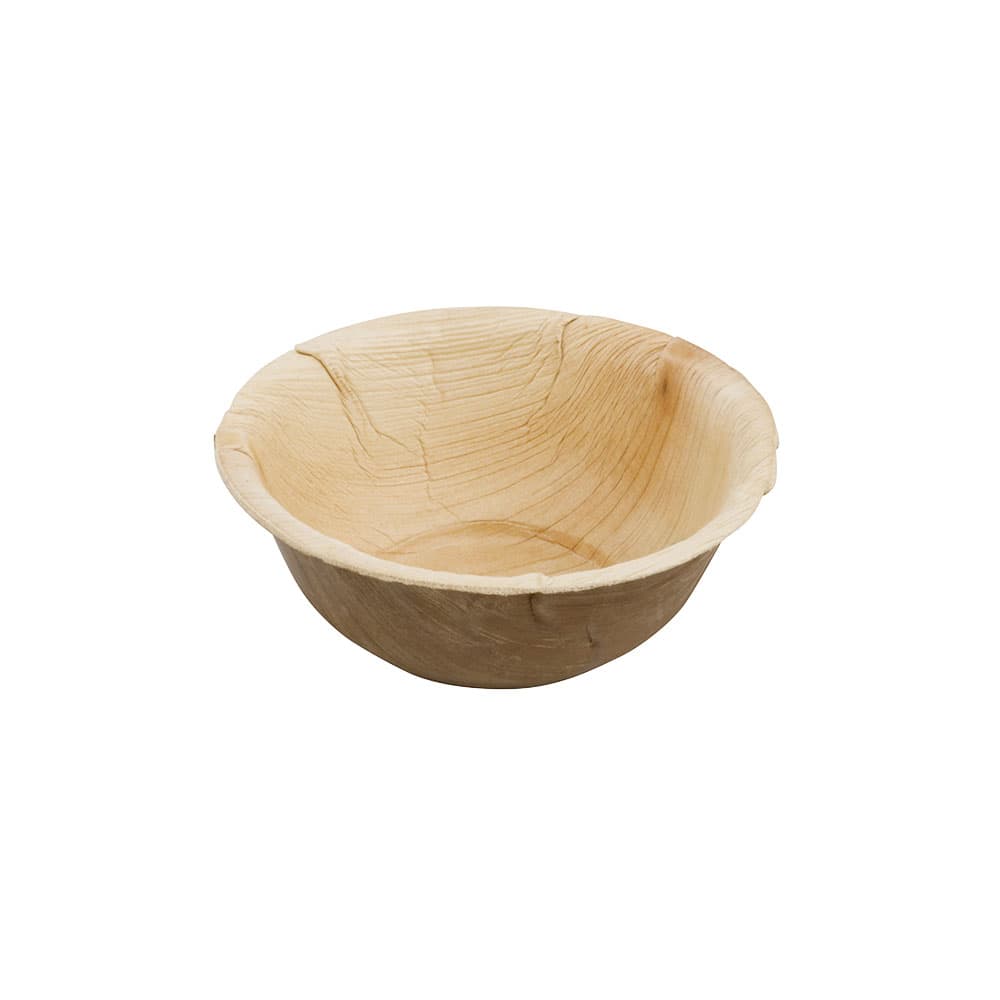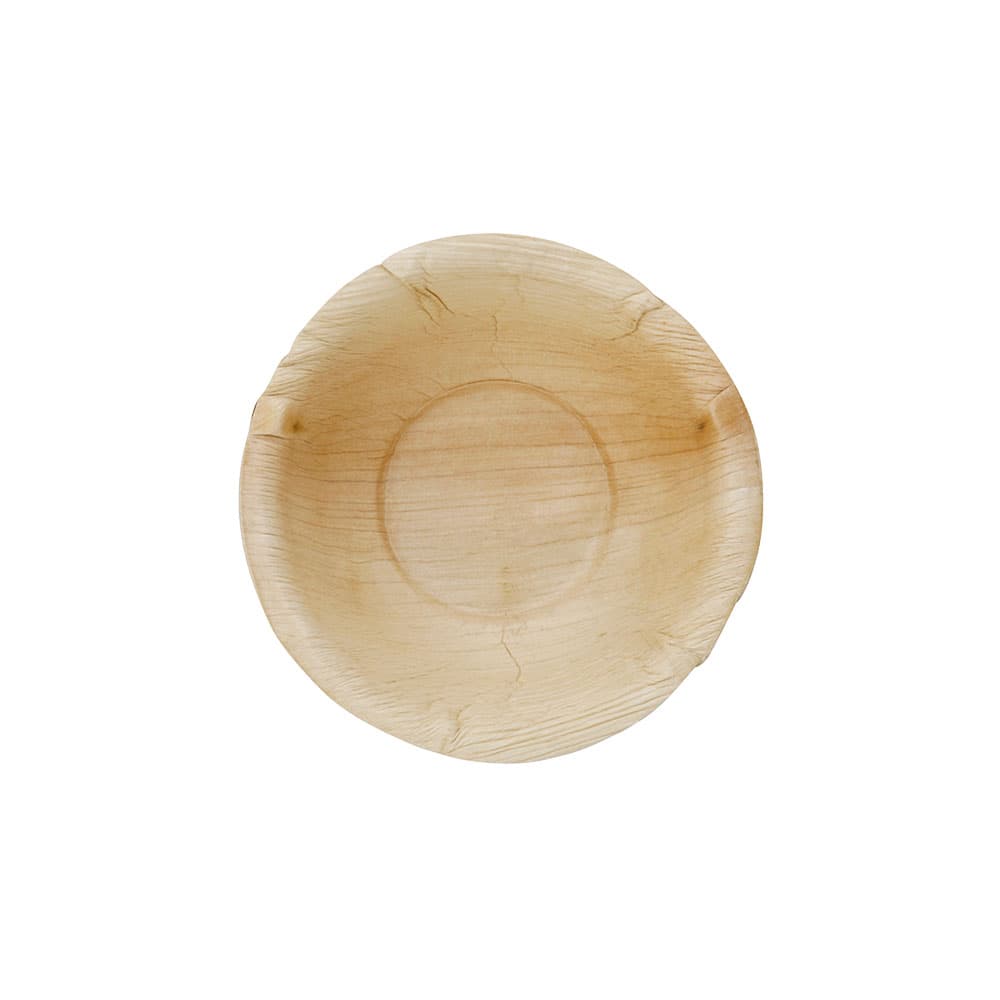 Palm leaf bowls 275 ml, round
| | Pack unit | Price per pc. | Price per PU |
| --- | --- | --- | --- |
| | | | |
| | | | |
Suitable for hot, moist and greasy food
Individual vein pattern
Biodegradable
Palm leaf bowls for catering and food trucks
Our palm leaf bowls are suitable for greasy, moist or hot dishes and are safe to use with food. Do you own a food truck? These palm leaf bowls are particularly lightweight, sturdy and stackable. This means you save space inside your truck and can serve your food quickly and easily.
Sustainable and environmentally friendly
As a natural product, our palm leaf tableware is completely biodegradable. The leaves are a natural waste product from betel nut plantations. No additional agricultural land is required to produce the bowls.
Information on service life
Please note: if left standing for an extended period, the tableware can easily soften. We recommend using our palm leaf tableware for immediate consumption. Moist or greasy food can be served shortly before eating. Dry foods can be stored for longer periods.
Use a sample order to work out whether your requirements can be met by our palm leaf tableware.
Is this product different to our Palmware® tableware?
Rough, but nonetheless delightful: the selection process for the leaves used in the palm leaf tableware is more accommodating than for the Palmware® dishes. There is no manual smoothing of the edges. This allows us to offer the palm leaf bowls at an even more affordable price.
Product height (mm): 50
Article volume (ml): 275
Article volume (oz): 11
Product diameter at top (mm): 130
Product diameter at bottom (mm): 60
Max. volume (ml): 325
Width carton (mm): 270
Length pack (mm): 480
Height pack (mm): 285
Weight per pack (kg): 3,8
Sub-packaging units per PU: 8
EAN: 4260755560549
Product advantages
Bio-based, less CO2
By the use of bio-based resources, such as bio-plastics, the article possesses a smaller carbon footprint in its life-cycle than conventional products.
Articles marked with this icon are completely bio-degradable. In case the article contains plastics, only bio-plastics, which decompose in a natural way, are used.
Find out more