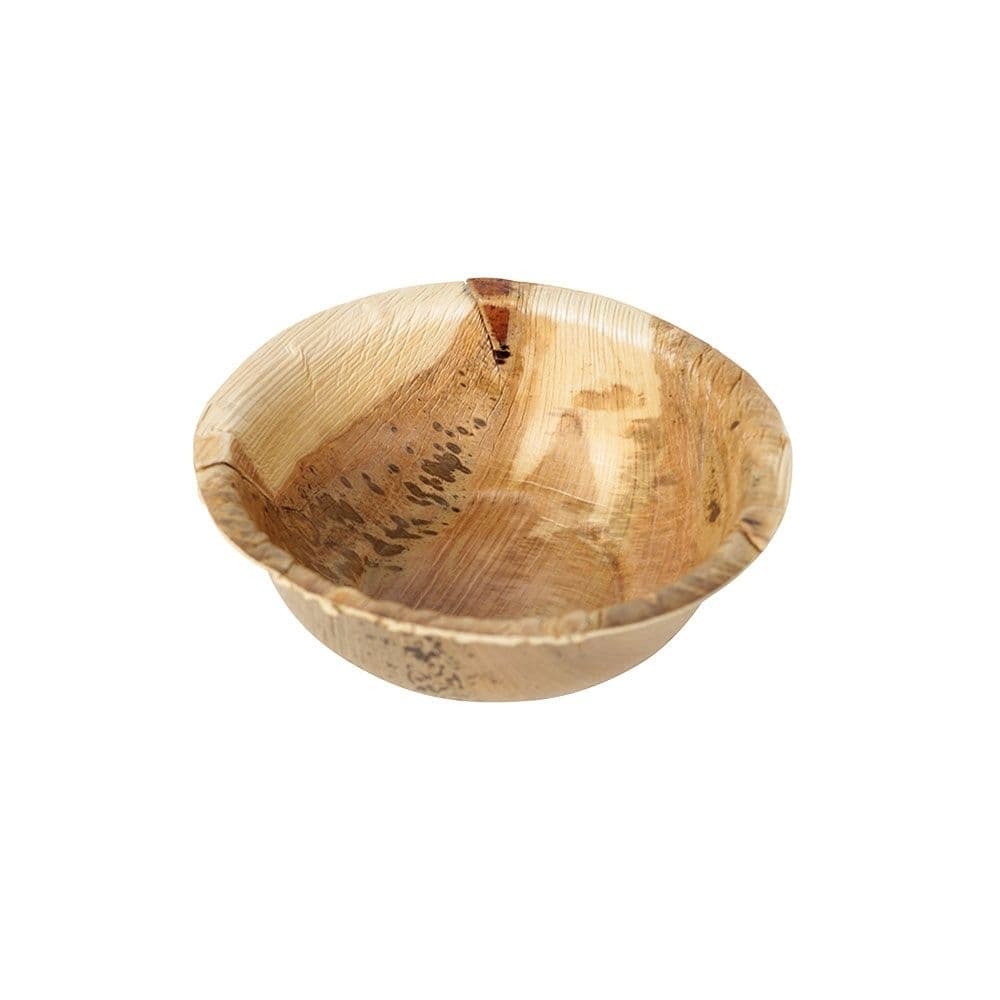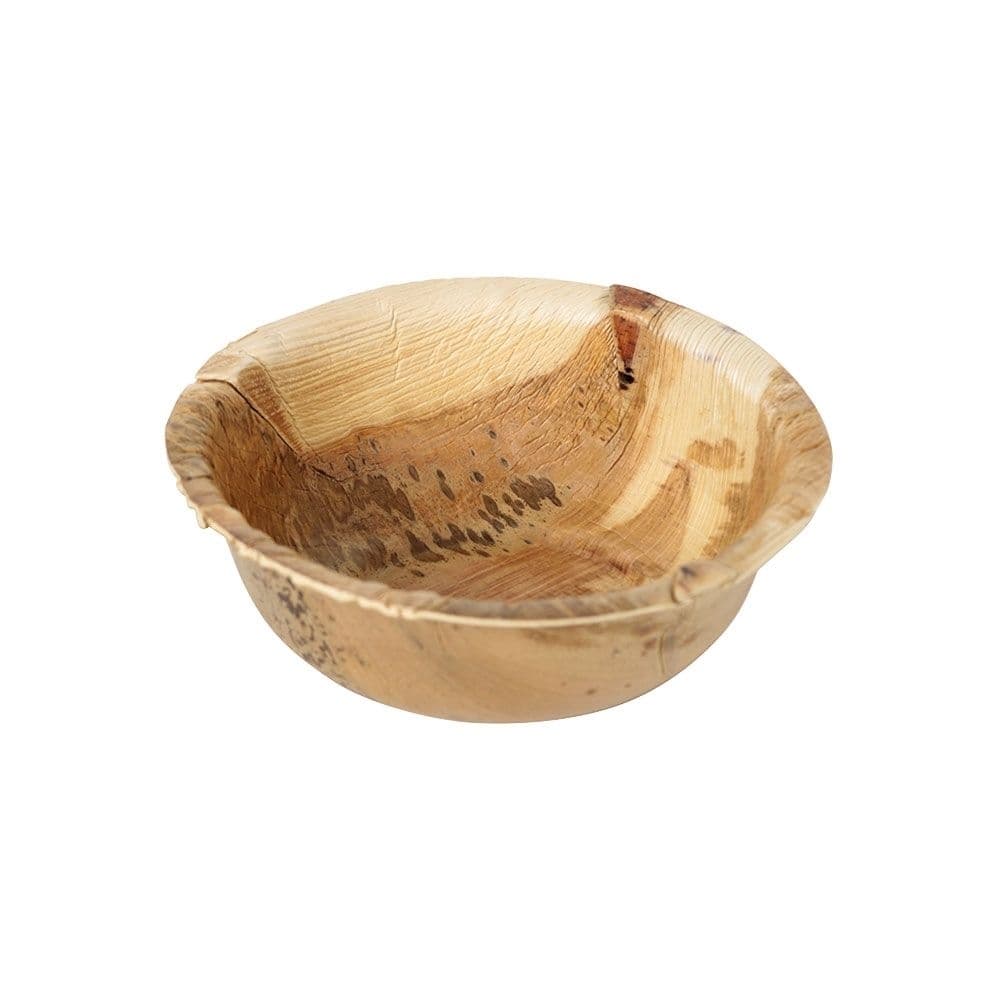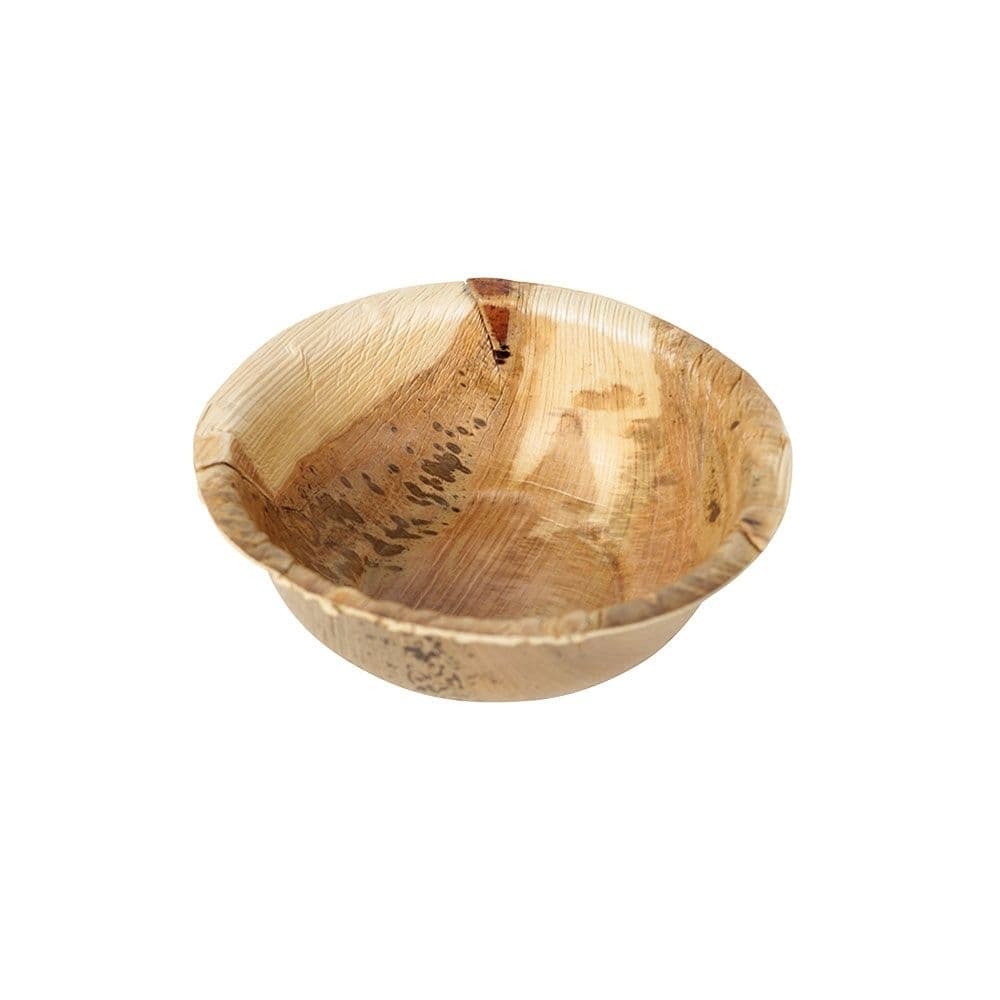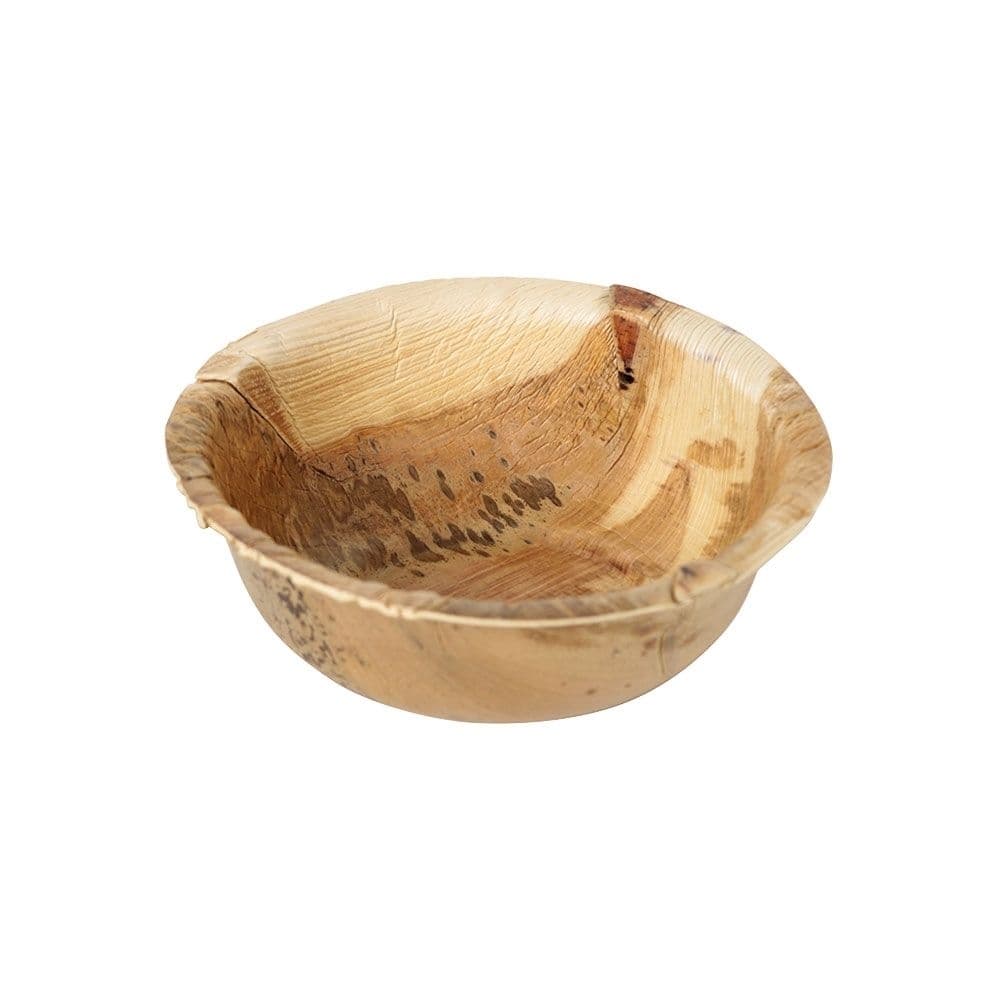 Palmleaf-bowls 425 ml, round
Product number:
DTW055031
Please ask for delivery time.
| | Pack unit | Price per pc. | Price per PU |
| --- | --- | --- | --- |
| | | | |
Suitable for hot and fatty dishes
Individual grain
Biodegradable (EN 13432)
Palm leaf trays for catering and food trucks
Natural all-rounders: Our palm leaf bowls are made from the shaft of a betel nut palm leaf. The leaves naturally have ideal characteristics for use as disposable tableware.
What can our palm leaf bowls be used for?. The bowls are suitable for fatty or hot dishes, are moisture-resistant and food-safe . Do you own a food truck? The palm leaf bowls are particularly light, stable and stackable. This saves space in your truck and allows you to fill your food quickly and easily with quick movements.
Unique grain: Each palm leaf has a very individual grain. This grain is retained during the production of the bowls. So every bowl that you hold in your hand is a small work of art from nature.
Naturally environmentally friendly : As a natural product, our palm leaf dishware is completely biodegradable. The leaves used for your palm leaf bowls come from betel nut plantations. Your bowls are an environmentally friendly natural product for which no additional arable land is grown .
How long can the plates be used? Our palm leaf dishware is suitable for use with foods that will be consumed immediately. Long periods of time could soften the dishes. You can fill moist or fatty food up to 30 minutes before consumption. Dry food can also be stored longer.
Would you like to test beforehand whether our palm leaf dishware suits you? Get a sample ourder to see if your plam leaf dishware is right for you.
Is there a difference to our Palmware® dishes?
Rough but just as charming: During the growth of the betel nut palm, four to seven leaves fall off each year. These leaves are collected and processed into your palm leaf or Palmware® dishes. The leaves for the palm leaf dishware are chosen more generously. The sides are not sanded manually. This allows us to offer you the palm leaf bowls at a lower price. But you can be absolutely sure: In your hands you are holding sturdy, robust bowls that have the same palm leaf charm as their Palmware® siblings.
Product height (mm): 45
Article volume (ml): 450
Product diameter at top (mm): 150
Product diameter at bottom (mm): 75
Sub-packaging units per PU: 1
EAN: 4260643576379
Product advantages
Bio-based, less CO2
By the use of bio-based resources, such as bio-plastics, the article possesses a smaller carbon footprint in its life-cycle than conventional products.
Articles marked with this icon are completely bio-degradable. In case the article contains plastics, only bio-plastics, which decompose in a natural way, are used.
Find out more