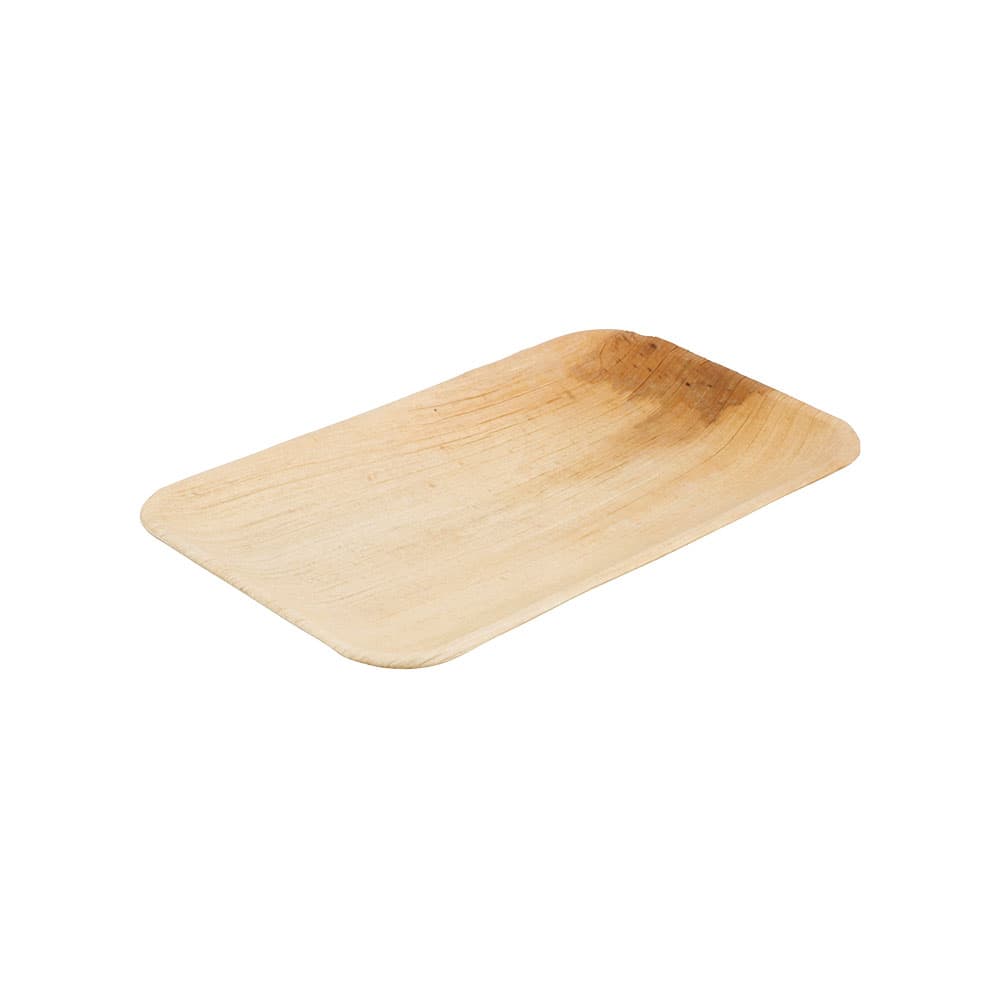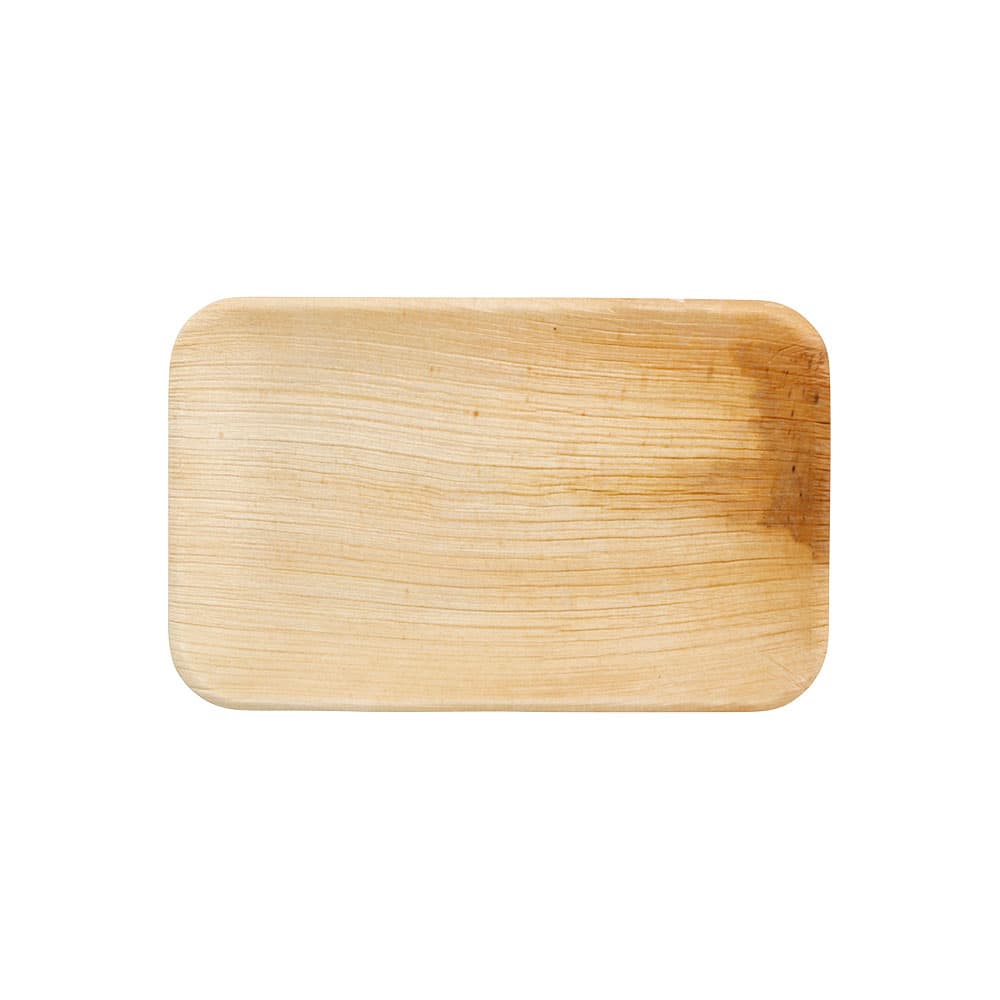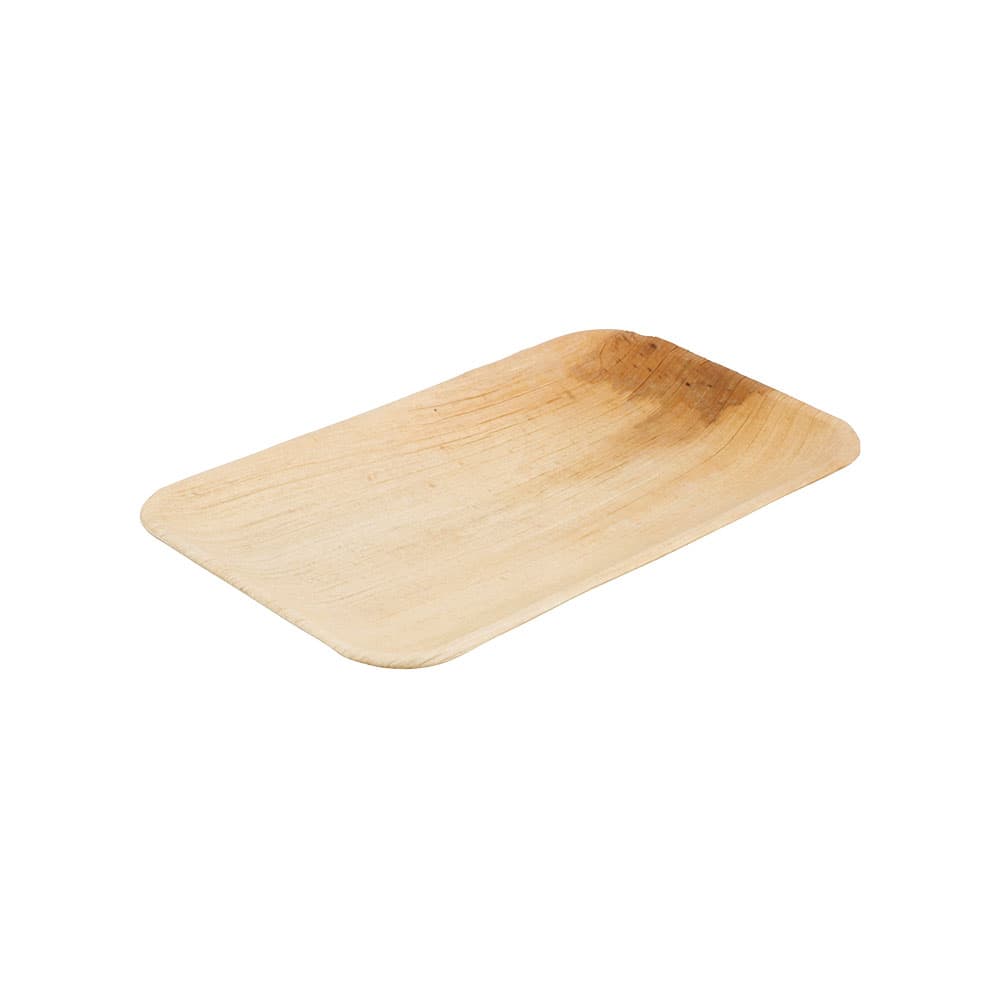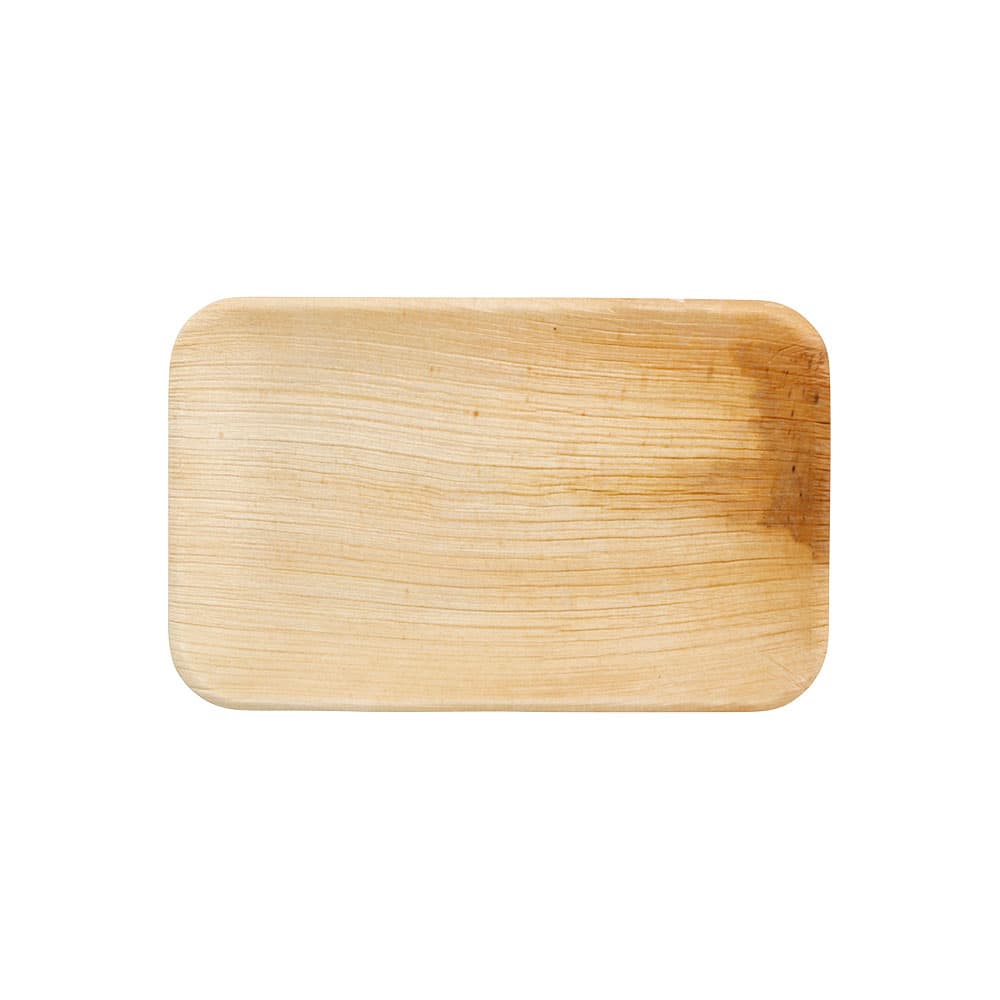 Palmleaf-plates 25 x 15 cm, flat, rectangular
| | Pack unit | Price per pc. | Price per PU |
| --- | --- | --- | --- |
| | | | |
| | | | |
Für heiße, feuchte und fettige Speisen geeignet
Individuelle Maserung
Biologisch abbaubar
Palmblatt-Teller für Catering und Foodtrucks
Unsere Palmblatt-Teller eignen sich für fettige, feuchte oder heiße Speisen und sind lebensmittelecht. Besitzt du einen Foodtruck? Die Palmblatt-Teller sind besonders leicht, stabil und ineinander stapelbar. So sparst du in deinem Truck Platz und kannst mit leichten Handgriffen deine Speisen schnell und einfach abfüllen.
Nachhaltig und umweltfreundlich
Als Naturprodukt ist unser Palmblatt-Geschirr vollständig biologisch abbaubar. Die Blätter sind ein natürliches Abfallprodukt der Betelnuss-Plantagen. Für die Produktion der Teller werden keine zusätzlichen Ackerflächen angebaut.
Informationen zu den Standzeiten
Bitte beachte: Längere Standzeiten können das Geschirr leicht erweichen. Wir empfehlen, unser Palmblatt-Geschirr für den sofortigen Verzehr zu verwenden. Feuchte oder fettige Speisen kannst du kurz vor Verzehr einfüllen. Trockene Lebensmittel lassen sich auch länger aufbewahren.
Mit einer Musterbestellung findest du heraus, ob deine Wünsche mit unserem Palmblatt-Geschirr erfüllt werden.
Gibt es einen Unterschied zu unserem Palmware®-Geschirr?
Rau, aber genauso charmant: Die Blätter für das Palmblatt-Geschirr werden großzügiger als beim Palmware®-Geschirr ausgesucht. Das manuelle Schleifen der Kanten entfällt. Dadurch können wir dir die Palmblatt-Teller zu einem günstigeren Preis anbieten.
Product width (mm): 155
Product height (mm): 20
Product length (mm): 240
Article volume (ml): 275
Article volume (oz): 9,075
Width carton (mm): 320
Length pack (mm): 440
Height pack (mm): 260
Weight per pack (kg): 7,9
Sub-packaging units per PU: 8
EAN: 4260755560617
Product advantages
Without plastic
The article is produced without the use of conventional petroleum-based plastics. In case the article contains plastics, only bio-degradable plastics composed of industrial starch, are used.
Bio-based, less CO2
By the use of bio-based resources, such as bio-plastics, the article possesses a smaller carbon footprint in its life-cycle than conventional products.
Articles marked with this icon are completely bio-degradable. In case the article contains plastics, only bio-plastics, which decompose in a natural way, are used.
Find out more