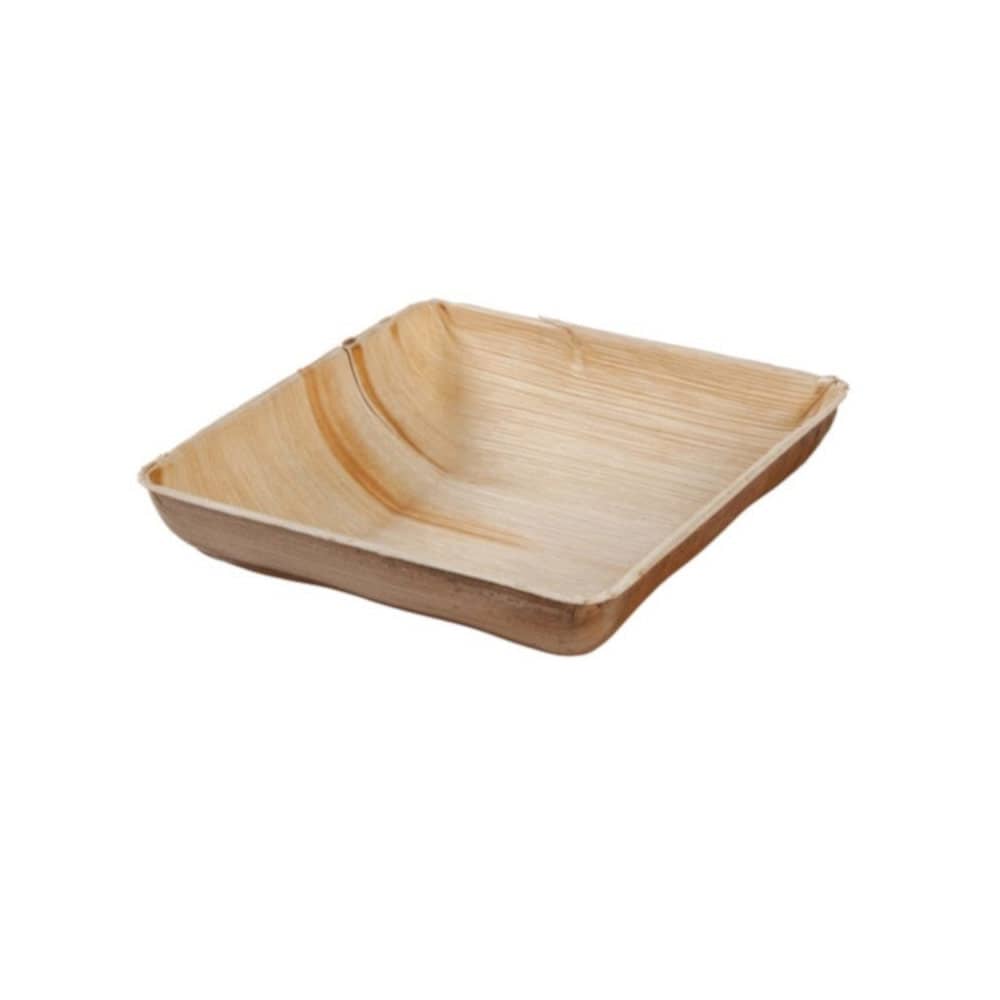 Palmware®-bowls 600 ml, square
| | Pack unit | Price per pc. | Price per PU |
| --- | --- | --- | --- |
| | | | |
| | | | |
Square palm leaf bowls
Pressed out of a whole leaf, no coating
Natural, decorative texture
Natural product & 100 % biodegradable
Good partnership with manufacturing company
Branding and customized printing are possible
The decorative palm leaf bowls are an eye catcher and perfectly suitable for serving food at all kinds of events.
Note in regard to stability and taste neutrality: Palm leaf bowls are intended for the short-term consumption of food. If used as packaging with longer storage time, the bowls are only suitable for dry products. In case of longer filling times prior to consumption, palm leaves might absorb the food's moisture. This process may lead to harmless taste impairments (hay-like or woody) of the dishes. Therefore, please note: Do not fill bowls and deep plates with liquid dishes (e.g. soup) for longer than 15 minutes before consumption; damp or fatty food no longer than 30 minutes before consumption. If you require and/or desire longer filling times, please check the food in terms of sensorial changes (taste and odor) after the recommended maximum filling time.
Product width (mm): 172
Product height (mm): 40
Product length (mm): 172
Article volume (ml): 600
Article volume (oz): 20
Max. volume (ml): 800
Product width bottom (mm): 115
Product Length bottom (mm): 115
Width carton (mm): 365
Length pack (mm): 470
Height pack (mm): 370
Weight per pack (kg): 7,4
Sub-packaging units per PU: 8
EAN: 4260392211040
Product advantages
Bio-based, less CO2
By the use of bio-based resources, such as bio-plastics, the article possesses a smaller carbon footprint in its life-cycle than conventional products.
Articles marked with this icon are completely bio-degradable. In case the article contains plastics, only bio-plastics, which decompose in a natural way, are used.
Find out more