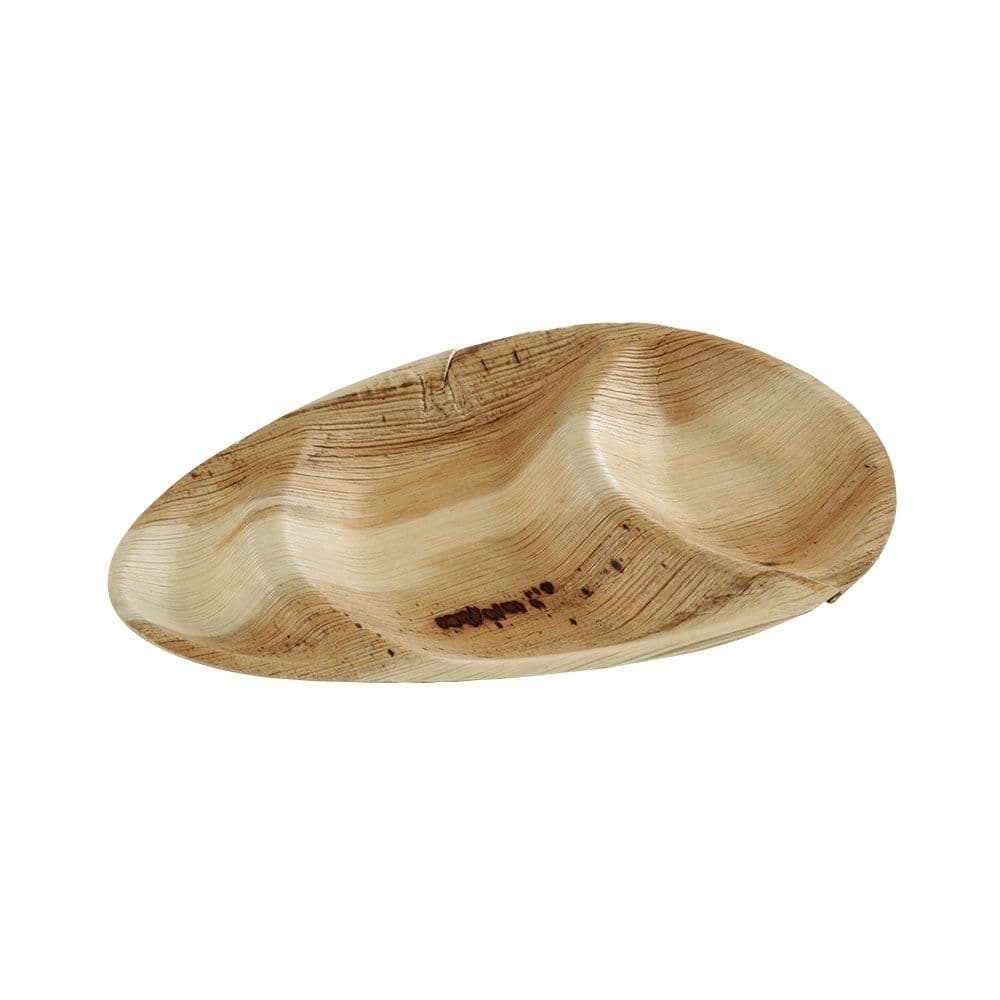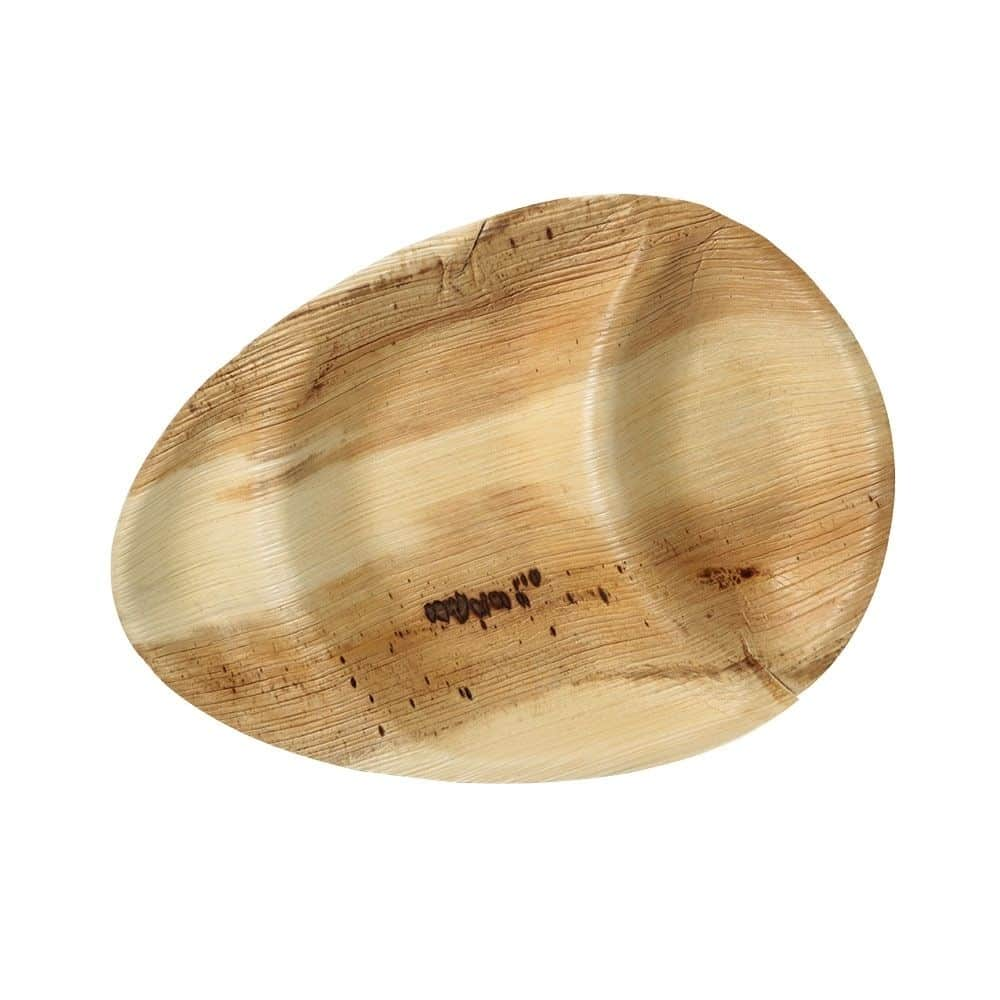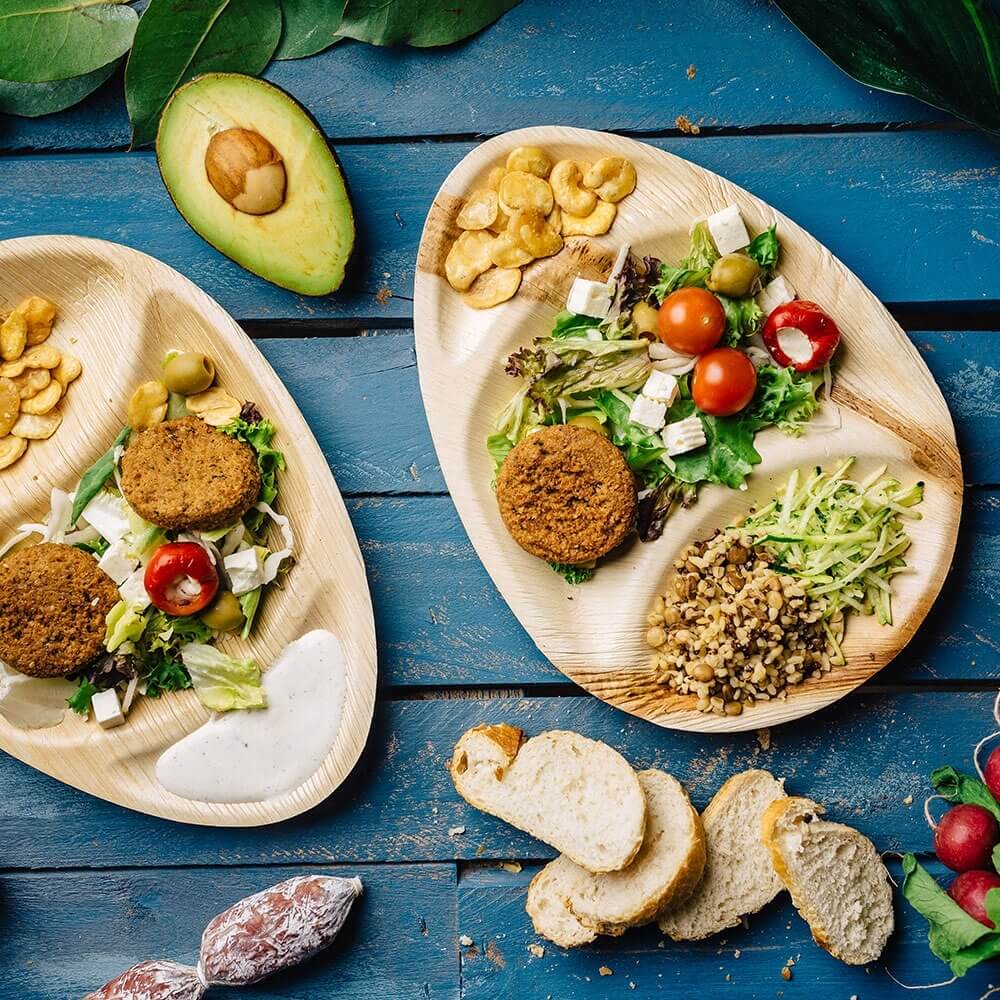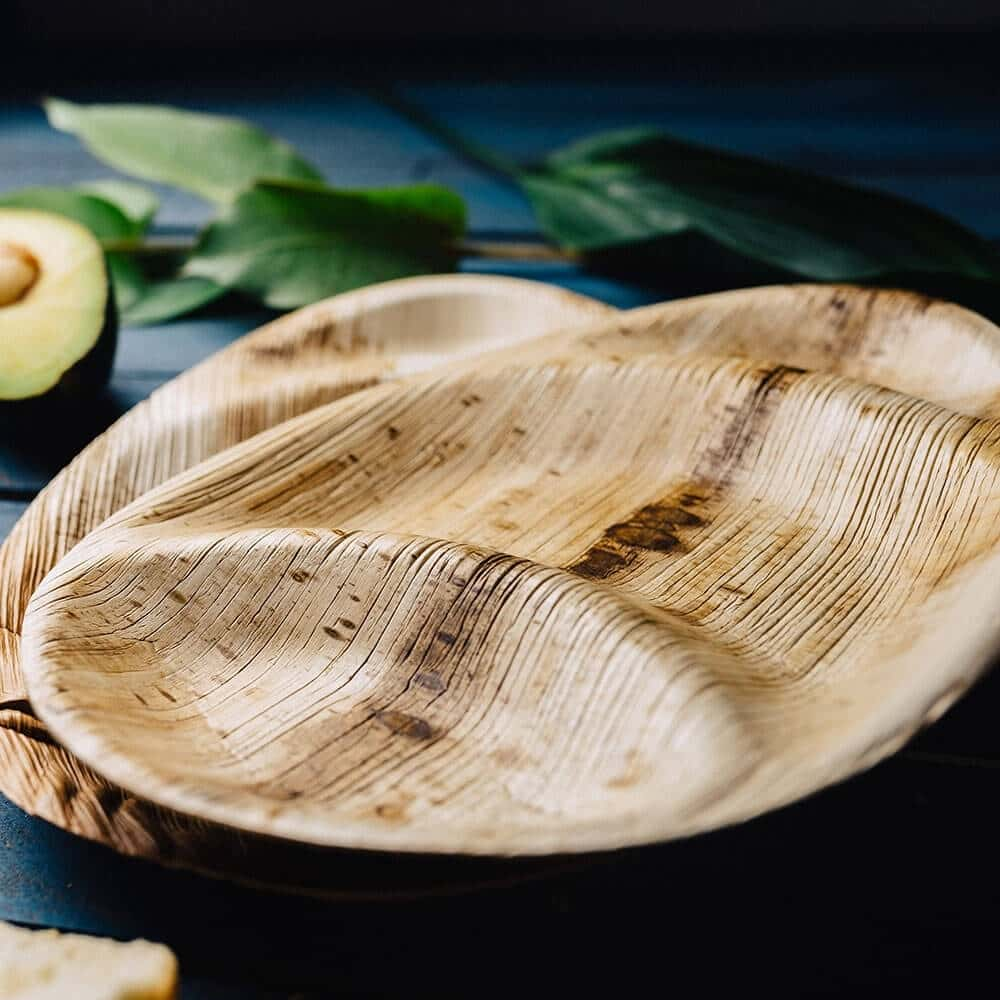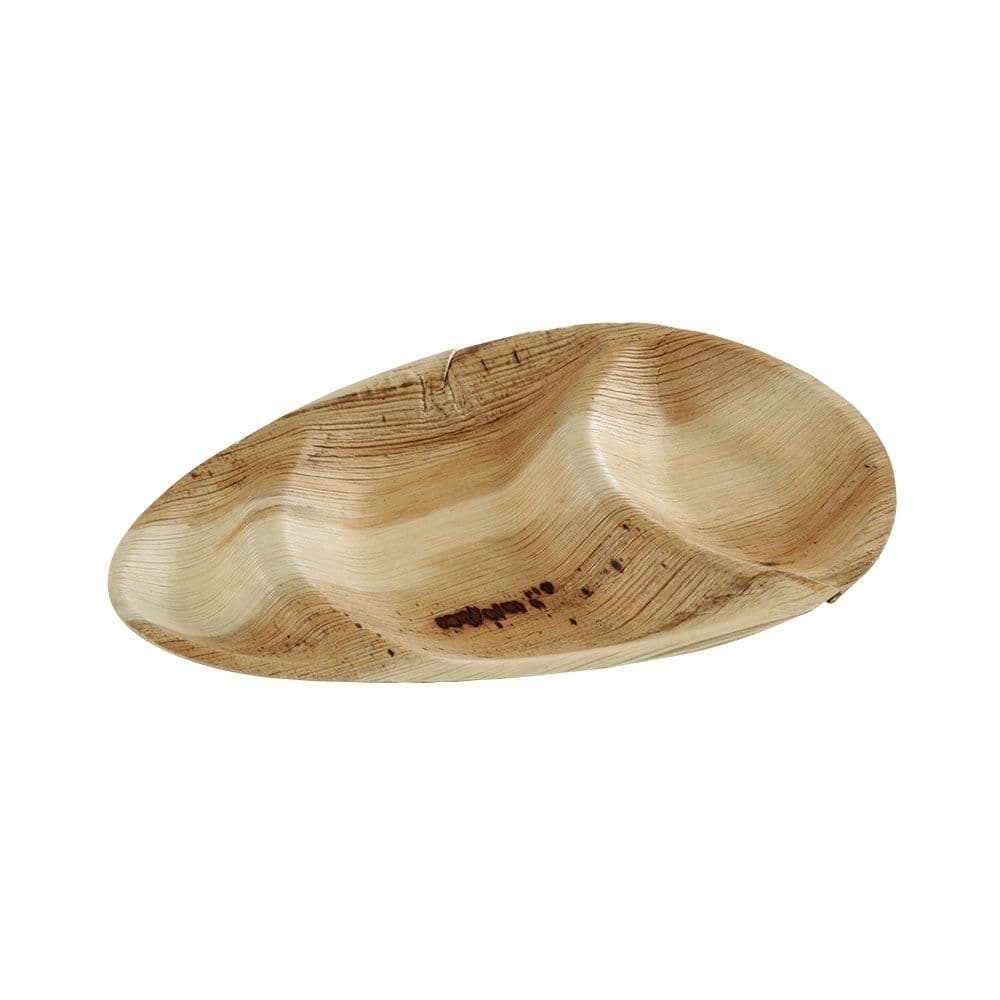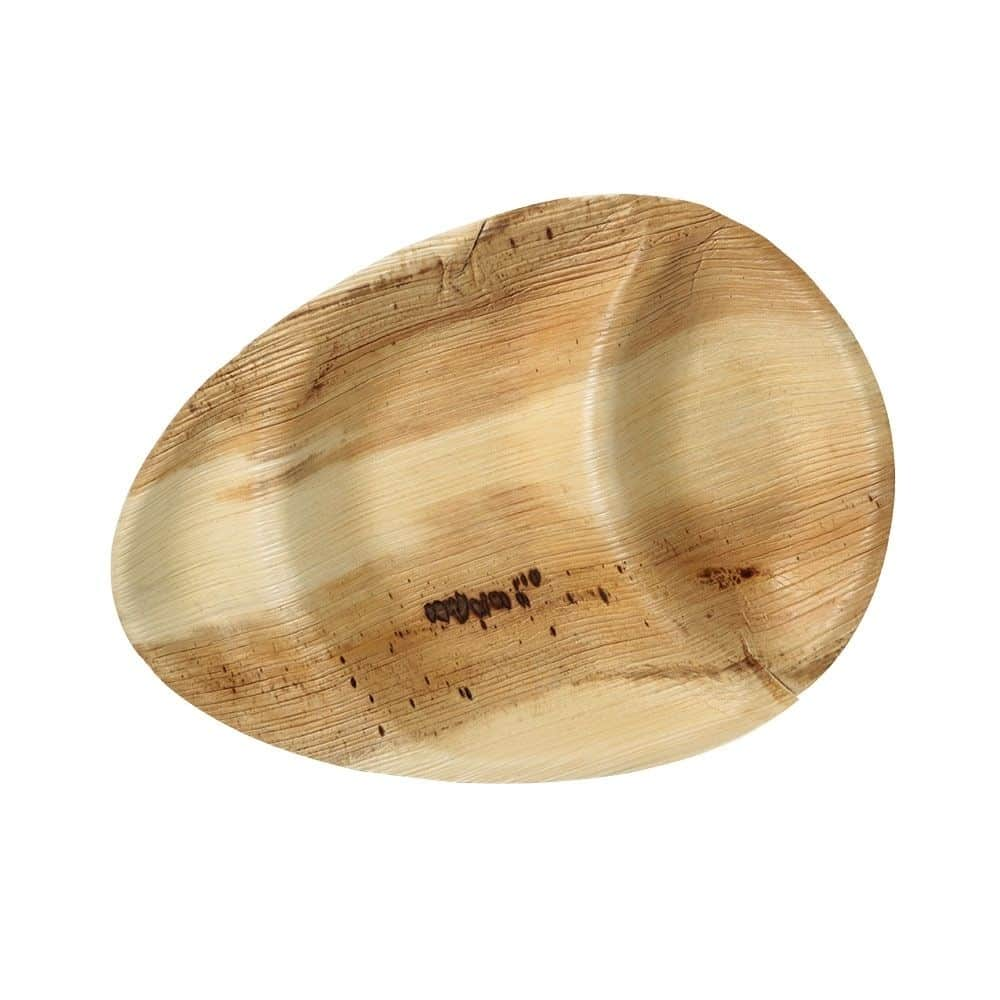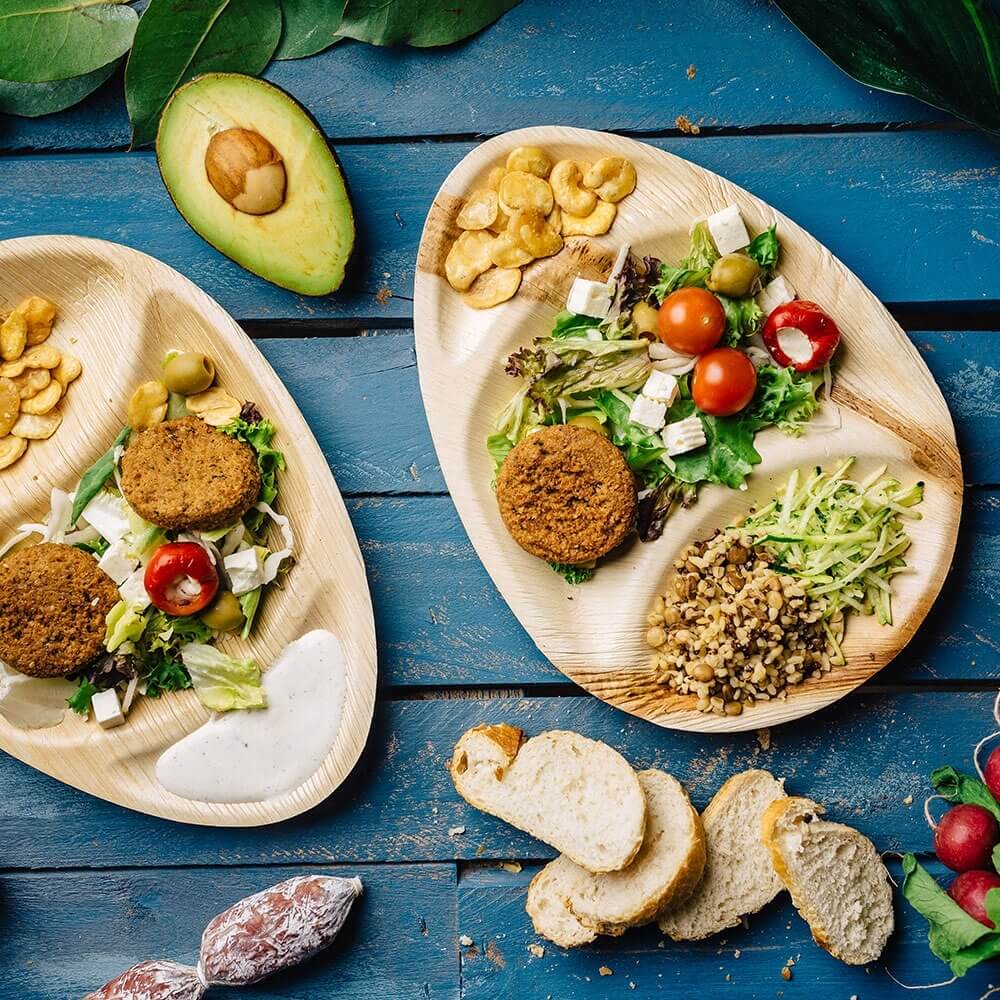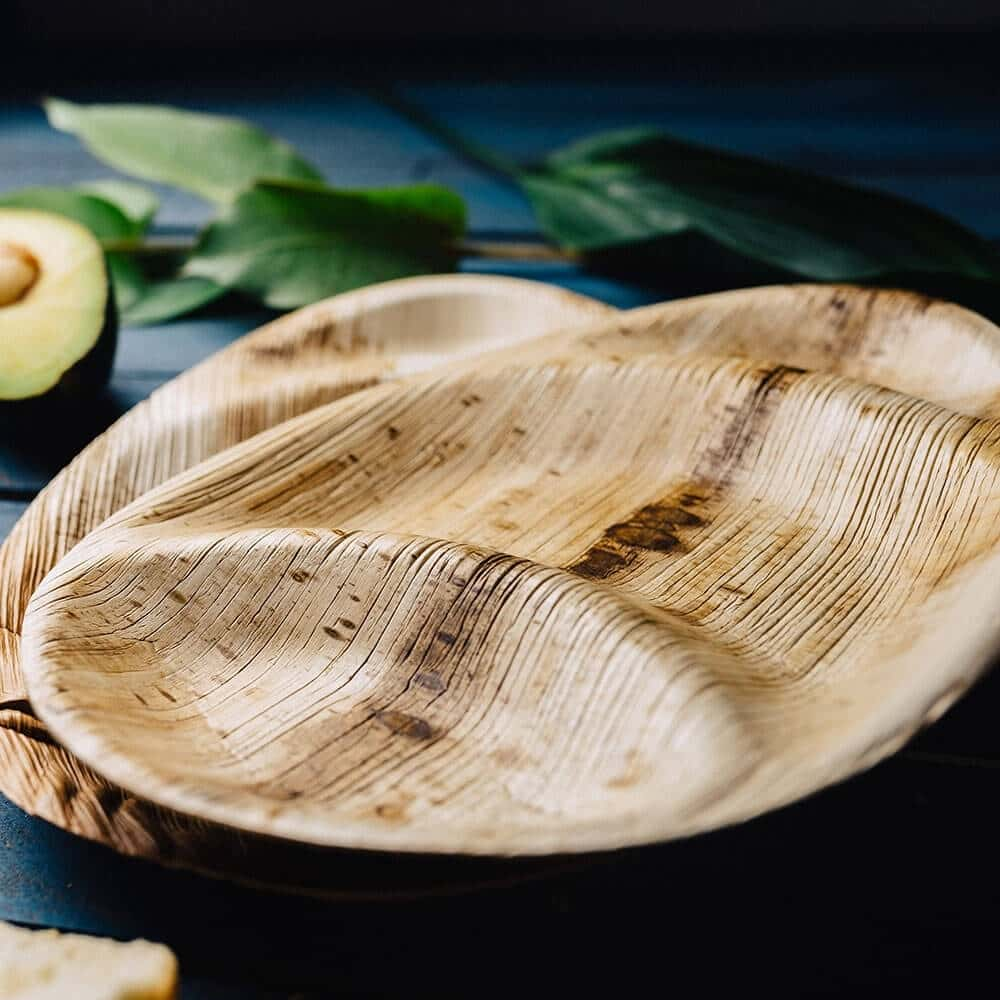 Palmware® plate 26 x 19.5 cm, 3 compartments, teardrop
| | Pack unit | Price per pc. | Price per PU |
| --- | --- | --- | --- |
| | | | |
| | | | |
€44.90 *
%
€50.90*
(11.79% saved)
Made from areca nut palm leaves
Very solid
Lightweight material
Unique grain
Biodegradable
Teardrop-shaped palm leaf plate with three compartments
All good things come in threes. Especially when you're standing in front of a heavily laden buffet table. Delicious falafel with a side salad and some hummus: your customers can enjoy their food individually and without contamination with our three-compartment plates.
These plates come with special benefits for you: they're lightweight and stable, and can be stacked to save space. Especially practical if you're on a culinary journey in a food truck.
Each one of our high-quality plates has a unique grain, just as nature intended. These plates are produced by pressing an untreated areca nut palm leaf into shape, so each one is uniquely patterned.
How to use our palm leaf plates and bowls
Palm leaf plates and bowls are intended for the immediate enjoyment of foods. If food is left on them for a long period of time, they may soften. As a result, this may impact taste (straw or wood-like taste).
When serving soups, do not pour into the bowls any longer than 15 minutes before consuming. Wet or oily dishes can be left for 30 minutes before consuming.
Dry foods can be left on Palmware® plates for longer.
We recommend checking the suitable times in advance. You can easily do so by ordering a sample from us.
Product width (mm): 195
Product height (mm): 25
Product length (mm): 260
Width carton (mm): 427
Length pack (mm): 482
Height pack (mm): 220
Weight per pack (kg): 7,622
Sub-packaging units per PU: 8
EAN: 4260643572319
Product advantages
Bio-based, less CO2
By the use of bio-based resources, such as bio-plastics, the article possesses a smaller carbon footprint in its life-cycle than conventional products.
Articles marked with this icon are completely bio-degradable. In case the article contains plastics, only bio-plastics, which decompose in a natural way, are used.
Find out more