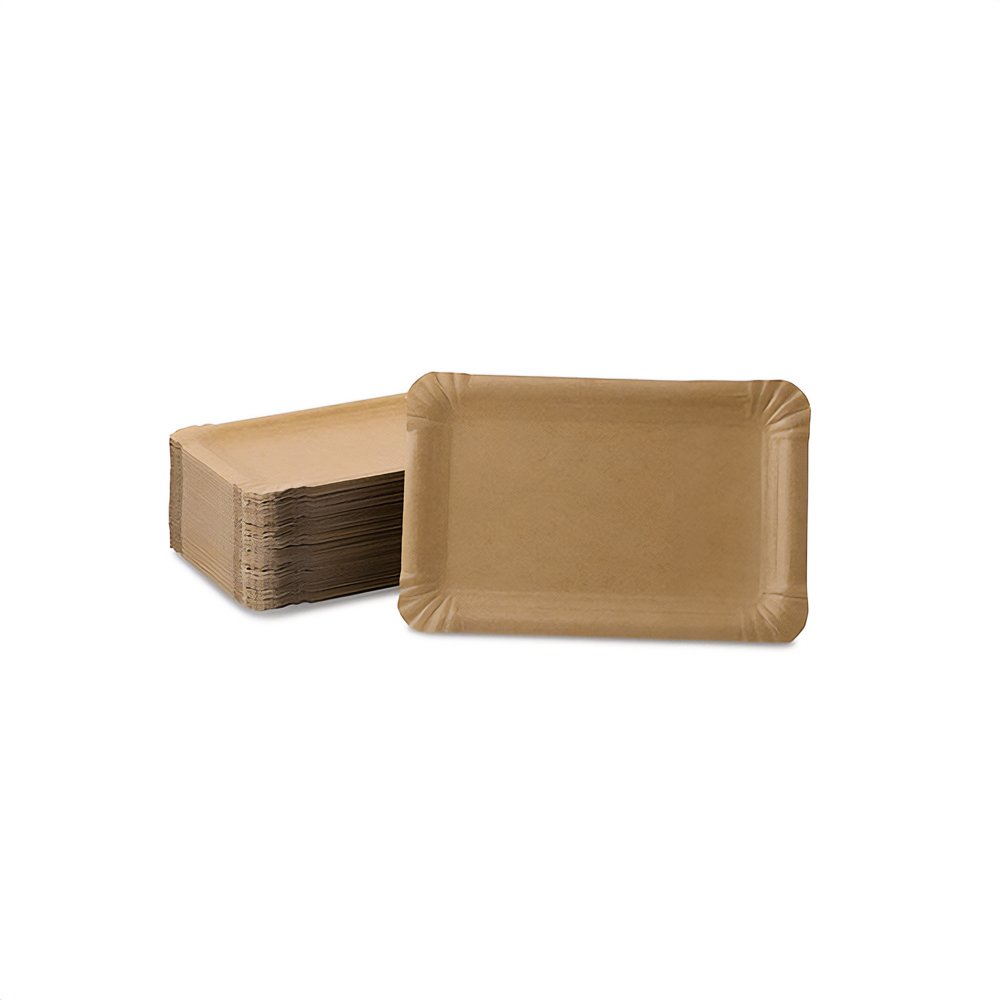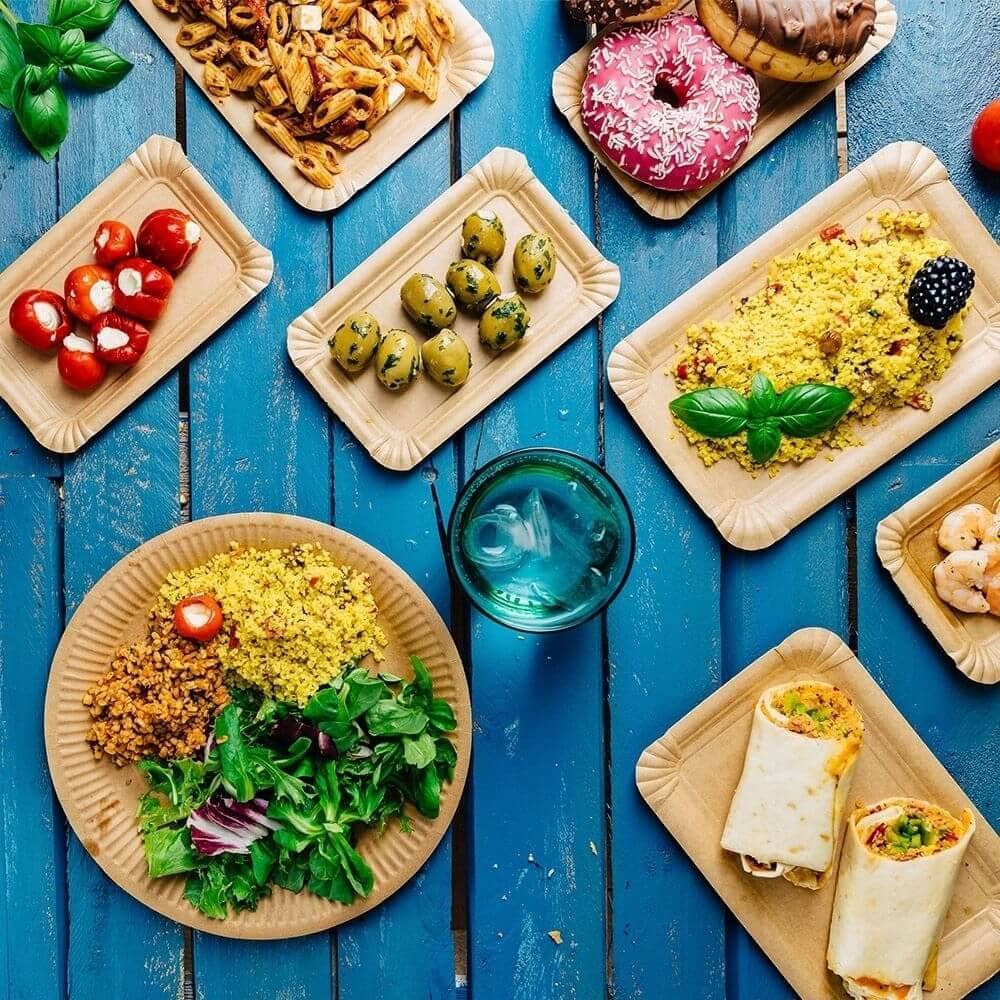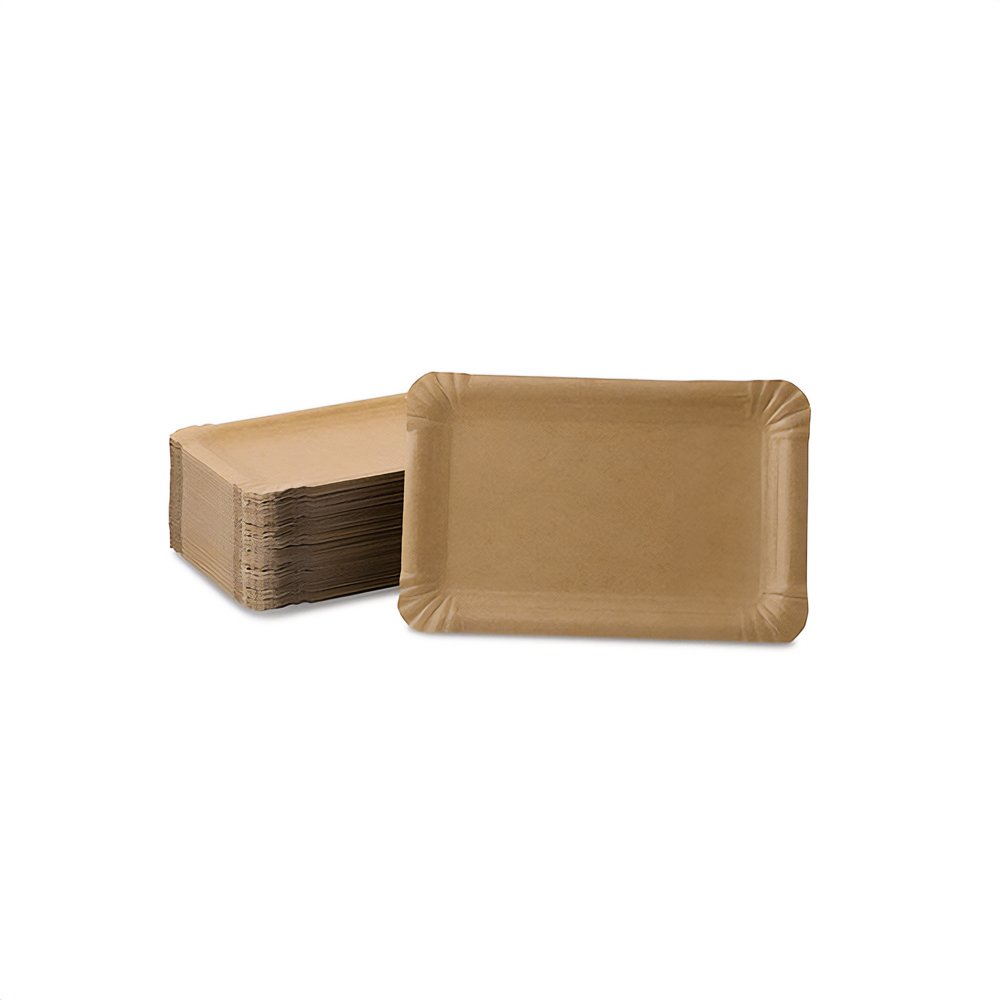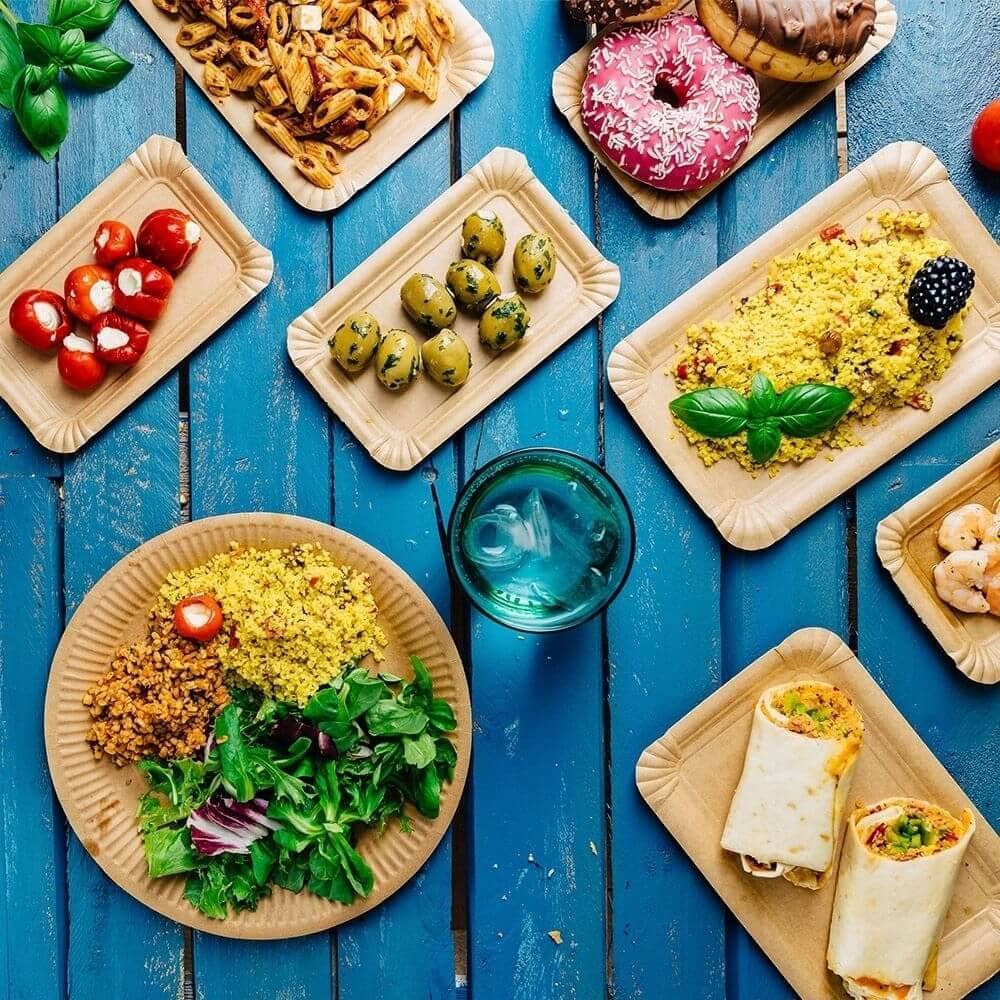 Paper plates 13 x 20 cm, brown, rectangular
| | Pack unit | Price per pc. | Price per PU |
| --- | --- | --- | --- |
| | | | |
| | | | |
Rectangular brown paper plates
Made from recycled cardboard, 13 x 20 cm
Water-based protective barrier
Paper Plates for Bakeries, Snack Bars, and Catering
All sorts of treats on a plate: Our paper plates are perfect for serving snacks or slices of cake, such as cheesecake or brownies. Our paper plates are made from recycled cardboard, making them particularly sustainable and environmentally friendly! The exterior of the paper plates is coated with a water-based barrier. This barrier seals the surface and protects the cardboard, preventing any substances from migrating into the food. Additionally, it guards against the infiltration of grease and water, allowing food enthusiasts to enjoy their meals in peace. These plates are manufactured in Europe and are also biodegradable.
Product width (mm): 131
Product height (mm): 15
Product length (mm): 204
Product width bottom (mm): 88
Product Length bottom (mm): 158
Width carton (mm): 365
Length pack (mm): 405
Height pack (mm): 215
Weight per pack (kg): 12,7
Sub-packaging units per PU: 6
EAN: 4260643577017
Product advantages
This article was completely or partly
produced with recycled resources
. Of course, this article is also correspondent with the valid food regulations and legal guidelines for packaging, which have a direct contact with food.
This article is completely
bio-degradable
. In case that it contains plastics, only bio-plastics, which decompose in a natural way, are used.
Made in Europe
This article was manufactured in Europe.