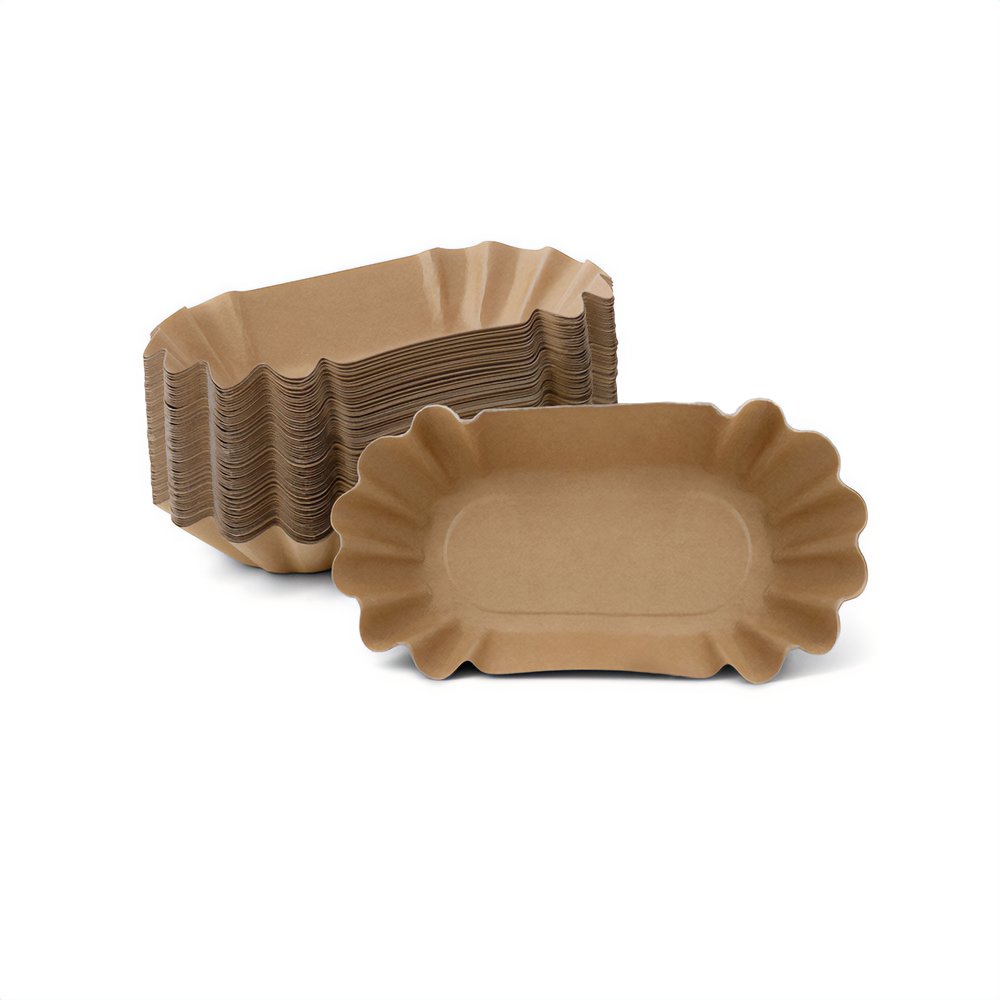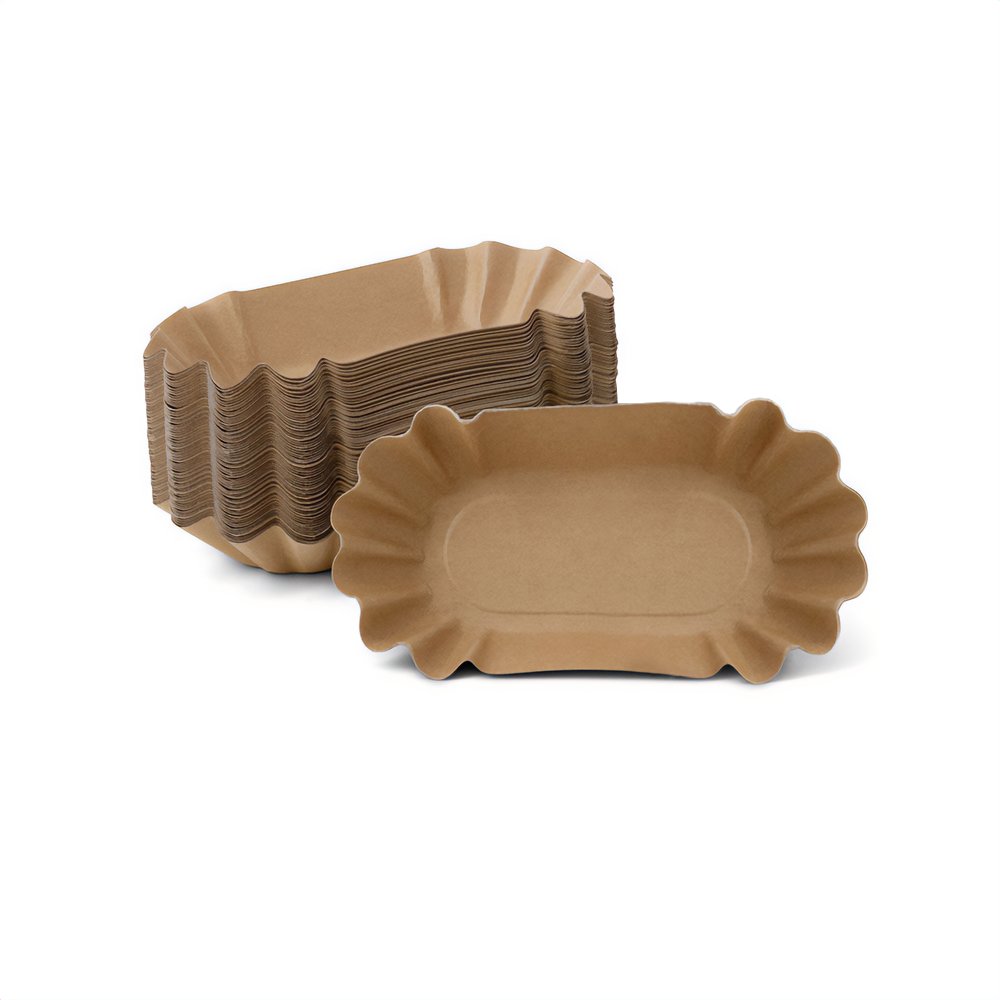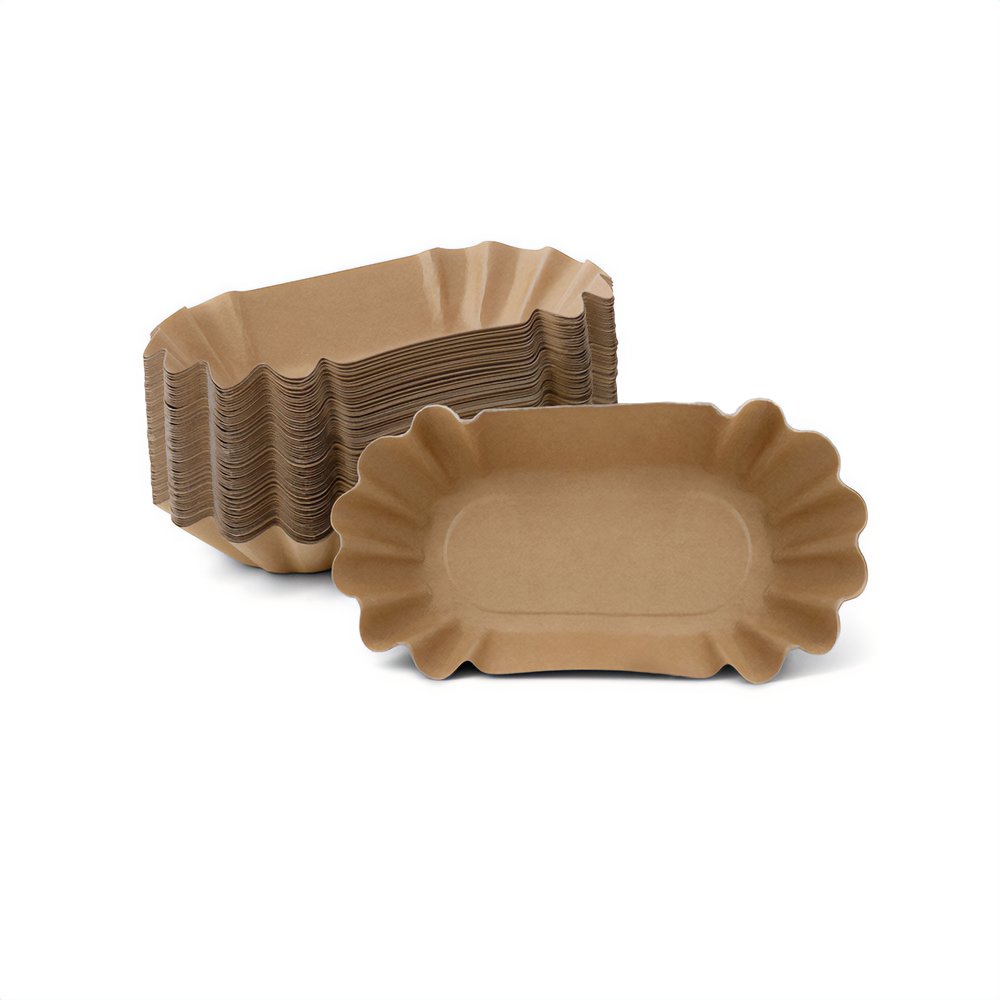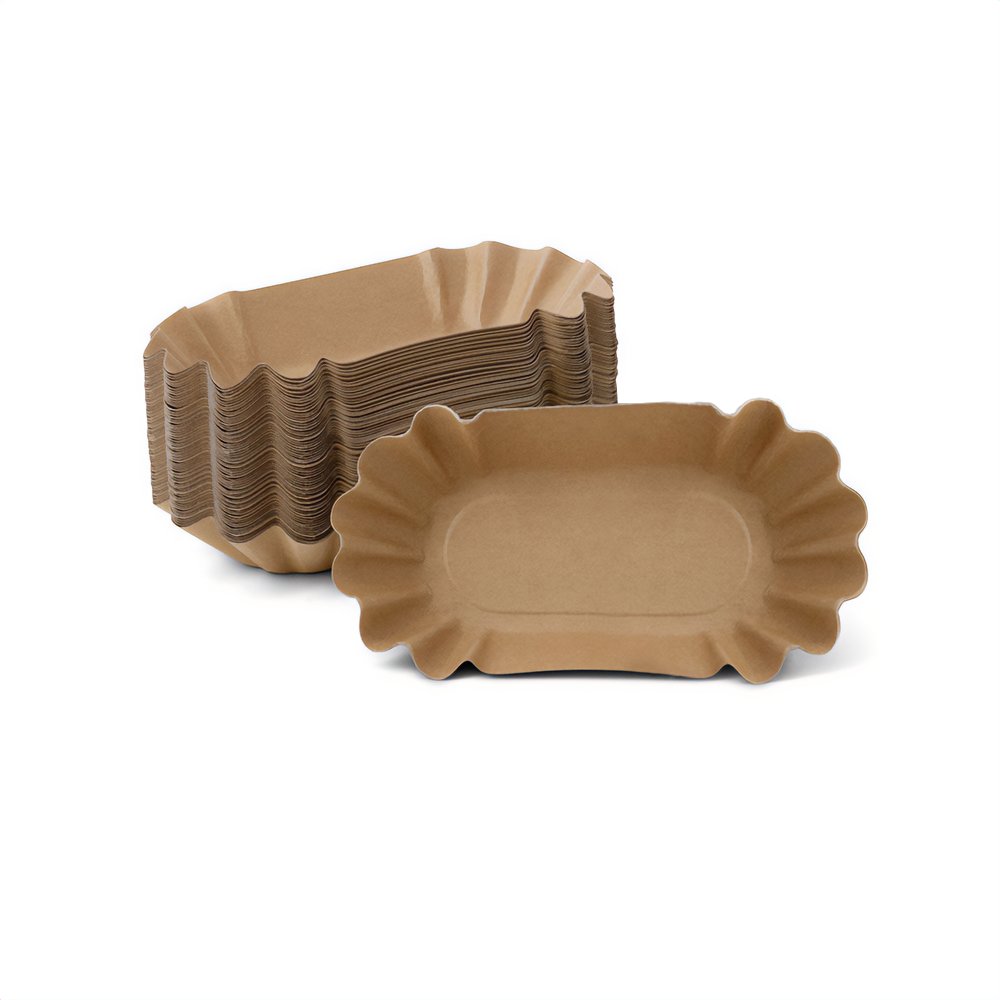 Paper trays 19.5 x 11 x 3.2 cm, brown, oval
| | Pack unit | Price per pc. | Price per PU |
| --- | --- | --- | --- |
| | | | |
| | | | |
From recycled cardboard
Water-based protective barrier
Paper bowls for snacks and catering
All kinds of goodies in one bowl: Our cardboard bowls are great for snacks such as currywurst and chips or treats from the Christmas market such as poffertjes and shredded pancakes.
Environmentally friendly and sustainable: Our paper bowls are made from recycled cardboard. The outside of the bowls is coated with a water-based barrier. The barrier seals the surface and protects the cardboard. This prevents the cardboard substances from migrating into the food. In addition,the barrier protects against penetrating fat and water. So foodies can also enjoy their food in peace. Our bowls are biodegradable and recyclable.
Product width (mm): 103
Product height (mm): 30
Product length (mm): 194
Product width bottom (mm): 58
Product Length bottom (mm): 130
Width carton (mm): 270
Length pack (mm): 410
Height pack (mm): 230
Weight per pack (kg): 7,6
Sub-packaging units per PU: 4
EAN: 4260643577062
Product advantages
This article was completely or partly
produced with recycled resources
. Of course, this article is also correspondent with the valid food regulations and legal guidelines for packaging, which have a direct contact with food.
This article is completely
bio-degradable
. In case that it contains plastics, only bio-plastics, which decompose in a natural way, are used.
Made in Europe
This article was manufactured in Europe.