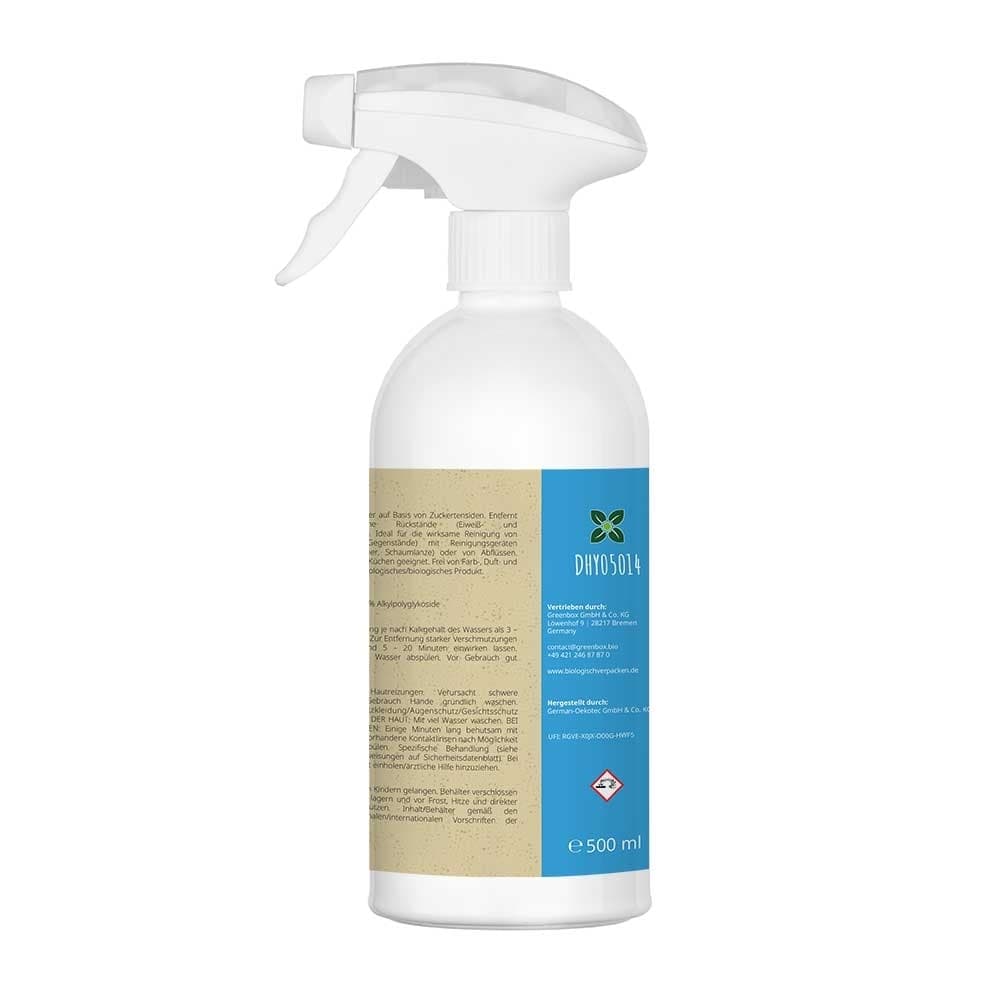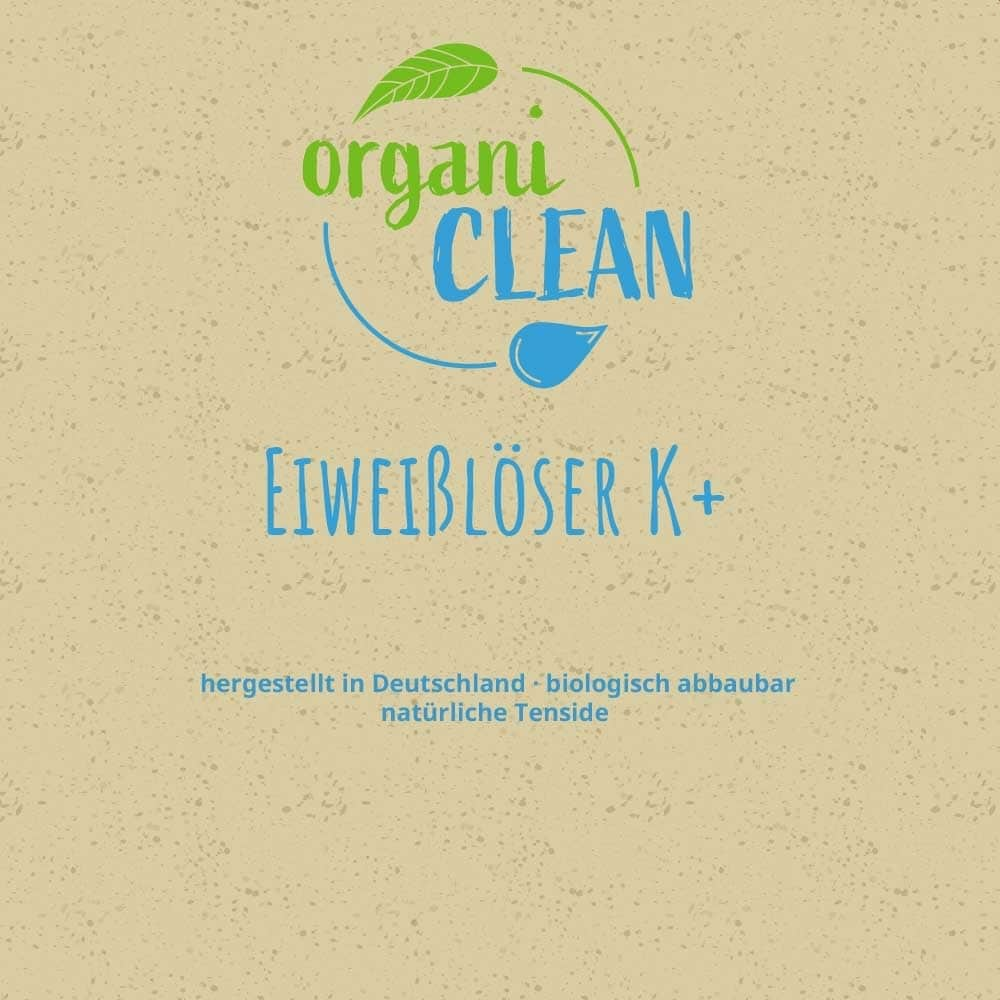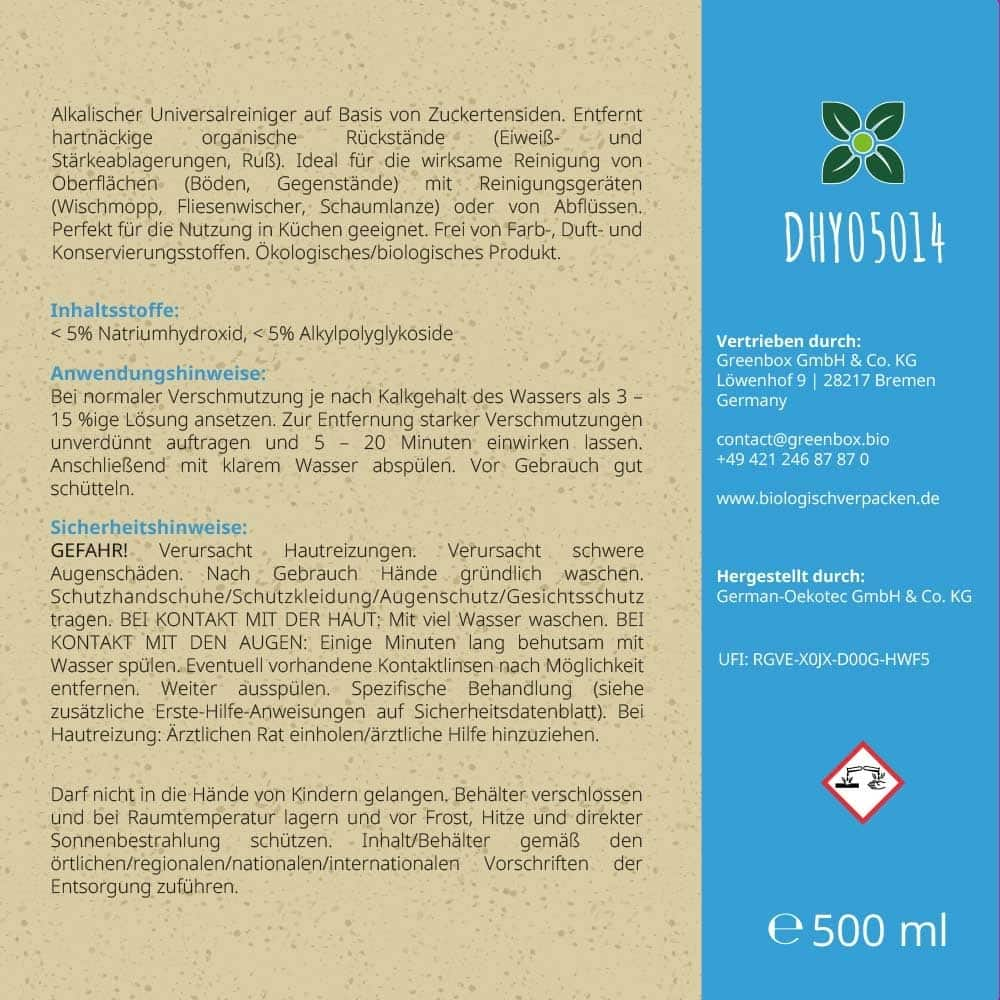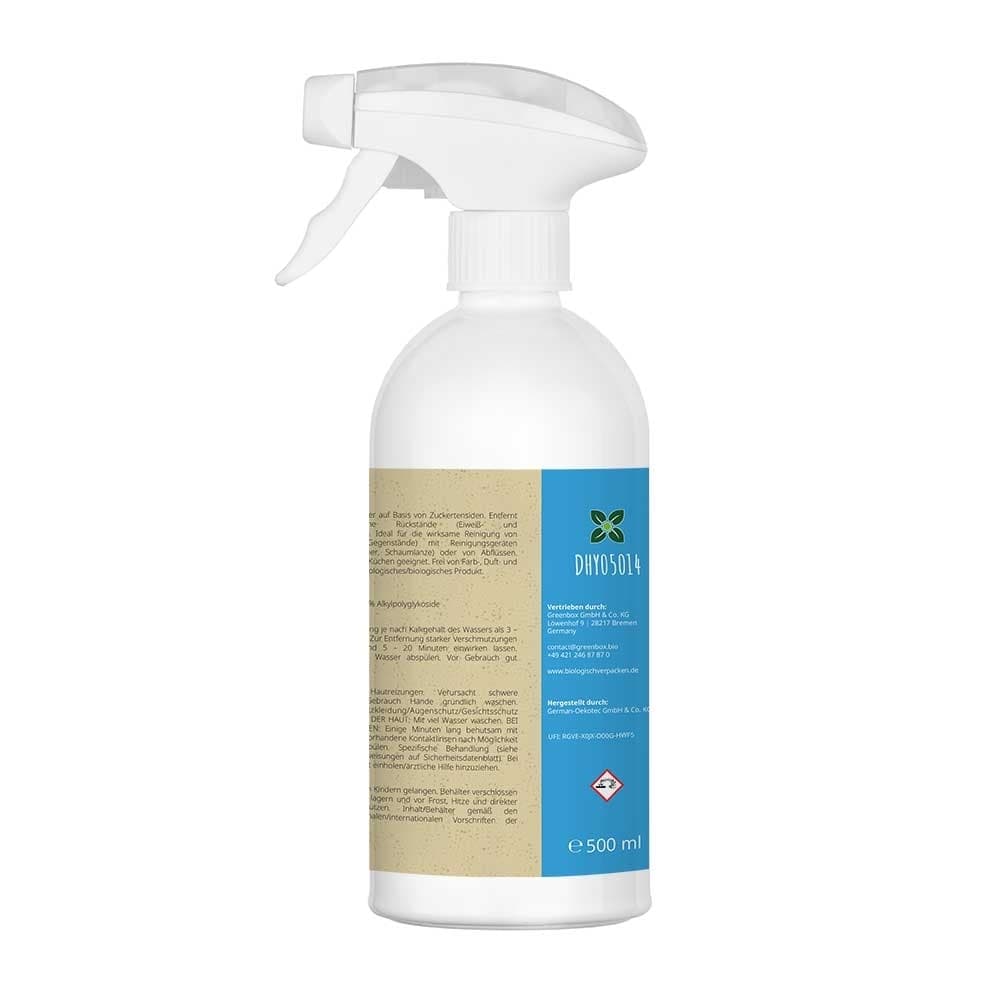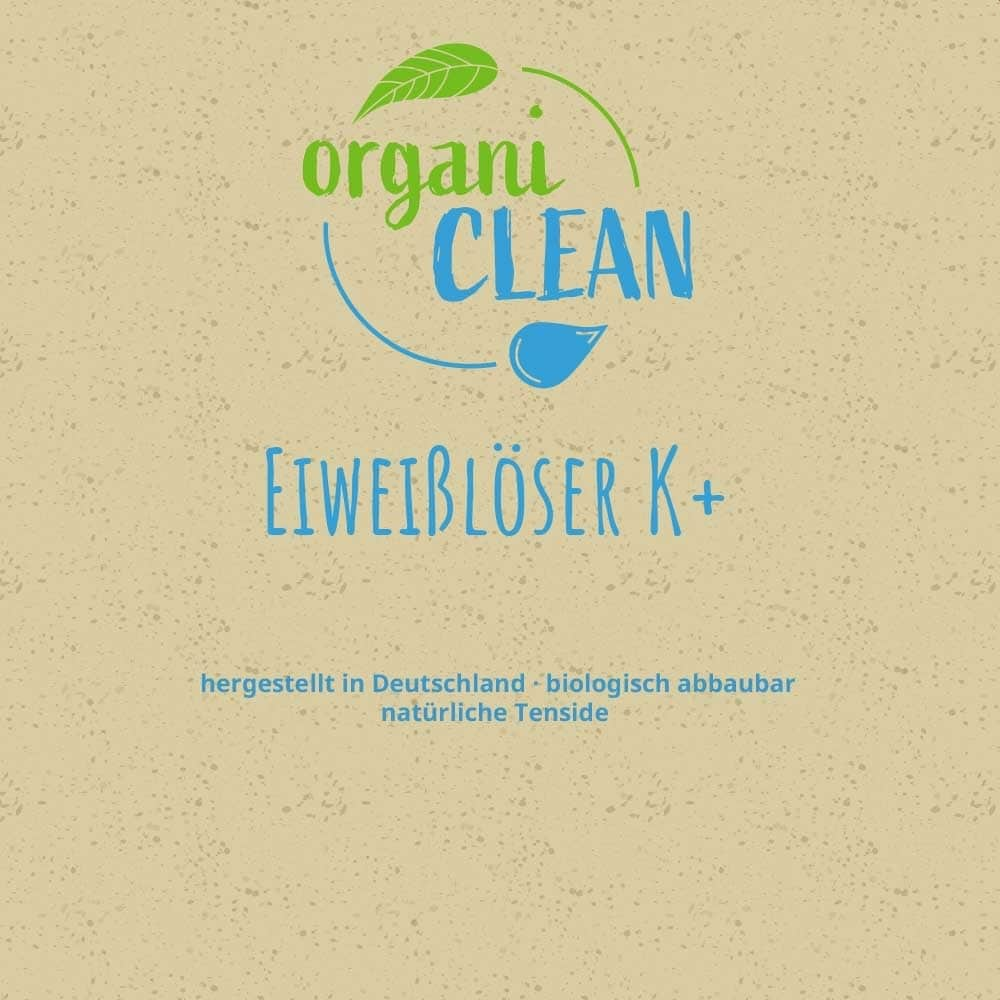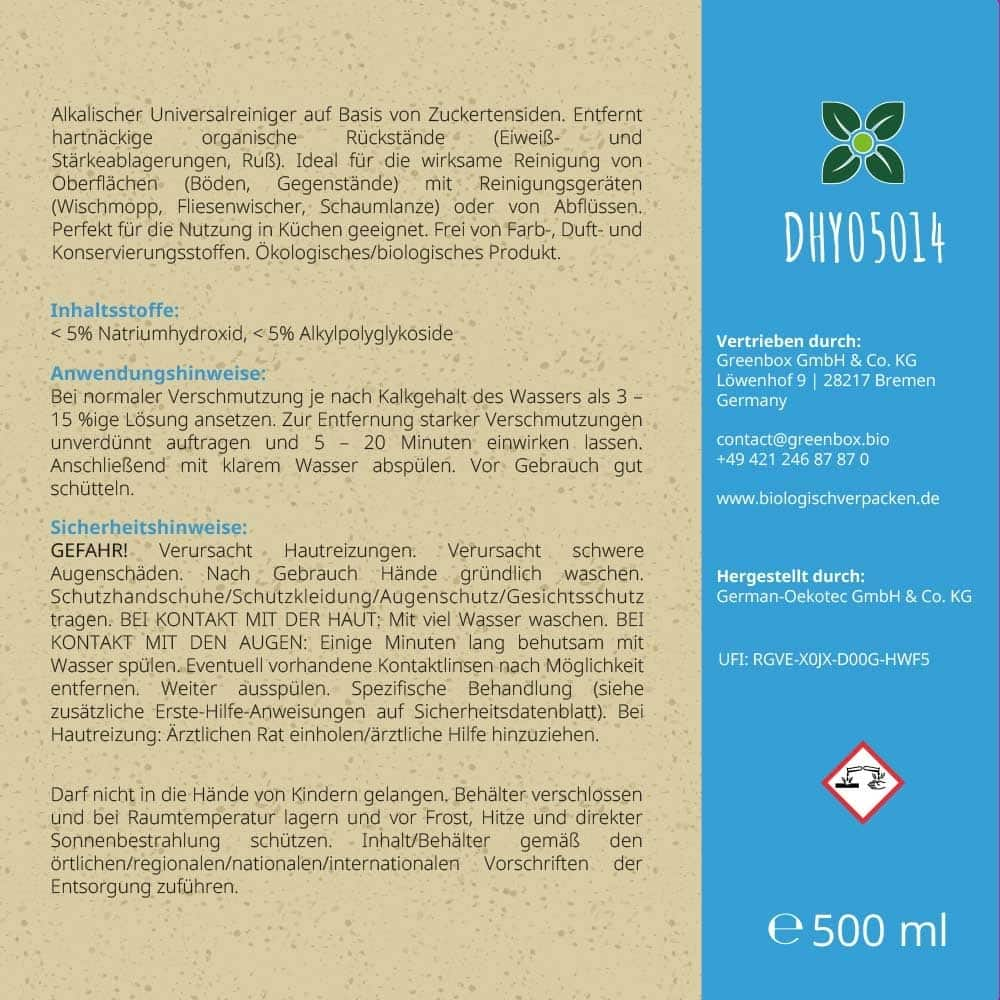 Protein solvent 500 ml
| | Pack unit | Price per pc. | Price per PU |
| --- | --- | --- | --- |
| | | | |
| | | | |
€69.90 *
%
€99.90*
(30.03% saved)
Removes protein and starch deposits
For cleaning ovens
For cleaning equipment
Free from dyes, fragrances and preservatives
Universal cleaner for heavy organic soiling
The universal cleaner removes stubborn organic soiling (protein, grease and soot). The cleaner is particularly suitable for cleaning equipment such as mops, tile wipers or foam lances. Ovens, drains and floors can be thoroughly cleaned with the protein remover.
Ingredients: < 5% sodium hydroxide, < 5% alkyl polyglycosides
Instructions for use: For normal soiling, prepare as a 3 to 15 percent solution depending on the lime content of the water. To remove heavy soiling, apply undiluted and allow to act for 5 to 20 minutes. Then rinse with clear water. Shake well before use.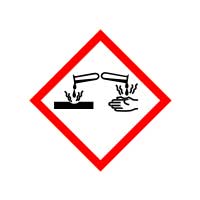 Safety instructions: DANGER! Causes skin irritation. Causes severe eye damage. Wash hands thoroughly after use. Wear protective gloves/protective clothing/eye protection/face protection. IN CASE OF CONTACT WITH SKIN: Wash with plenty of water. IN CASE OF CONTACT WITH EYES: Rinse gently with water for several minutes. Remove contact lenses if possible. Continue rinsing. Specific treatment (see additional first aid instructions on safety data sheet). If skin irritation occurs: Seek medical advice/attention. Keep out of the reach of children. Keep container closed and at room temperature and protect from frost, heat and direct sunlight. Dispose of contents/container according to local/regional/national/international regulations.
Product height (mm): 222
Article volume (ml): 500
Article volume (oz): 16,907
Product diameter at top (mm): 68
Width carton (mm): 239
Length pack (mm): 611
Height pack (mm): 253
Weight per pack (kg): 15,78
EAN: 4260363430838