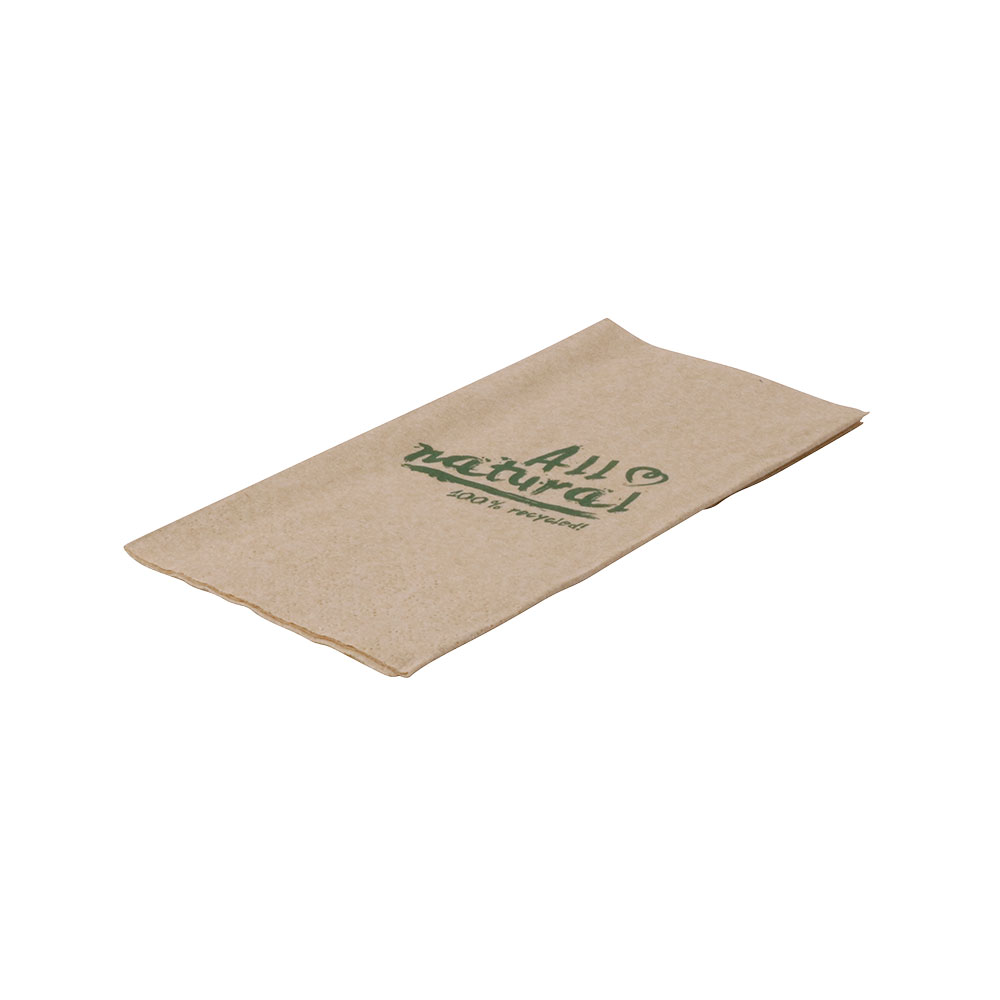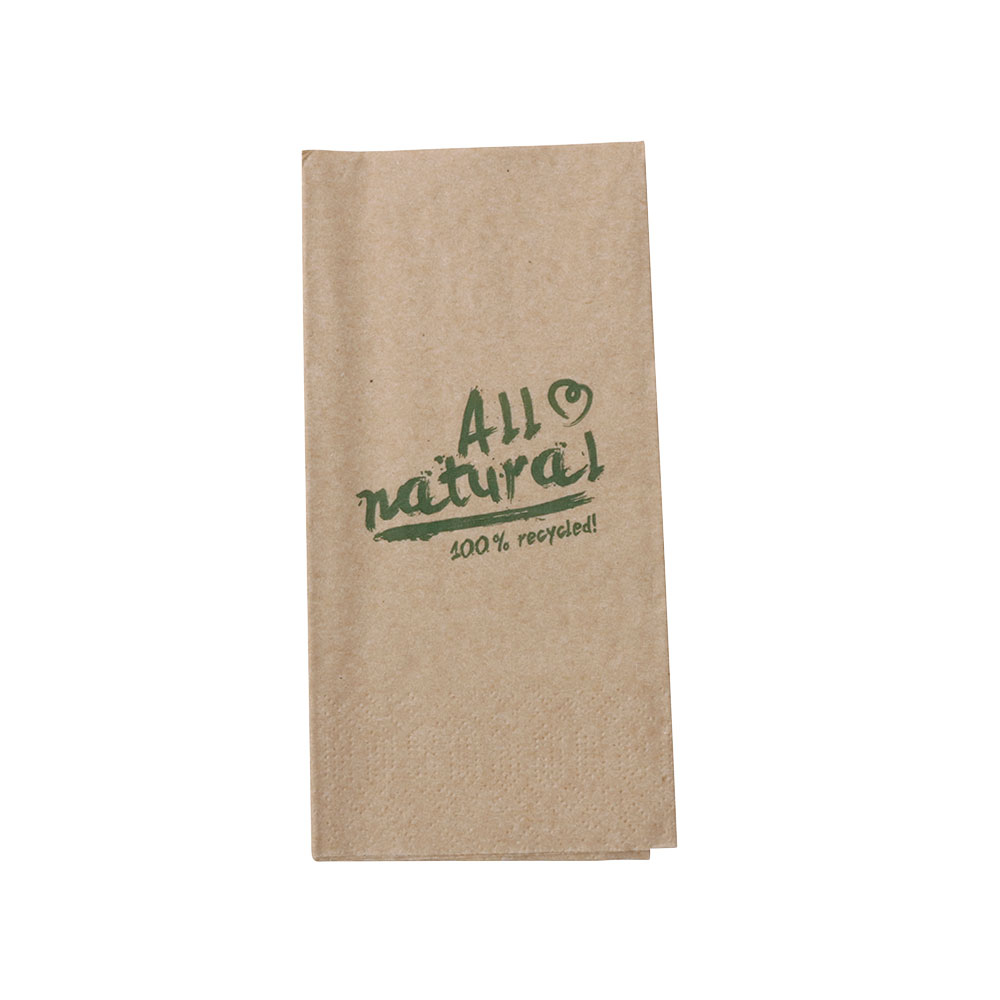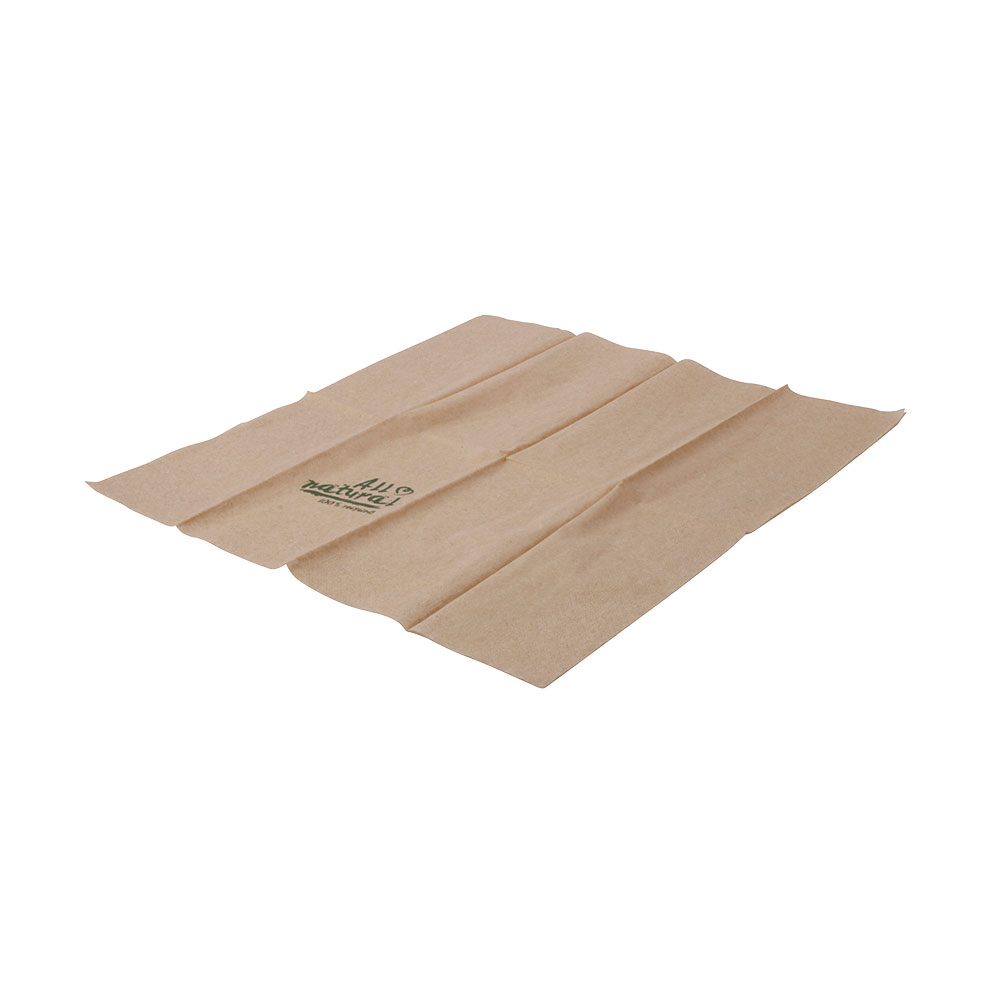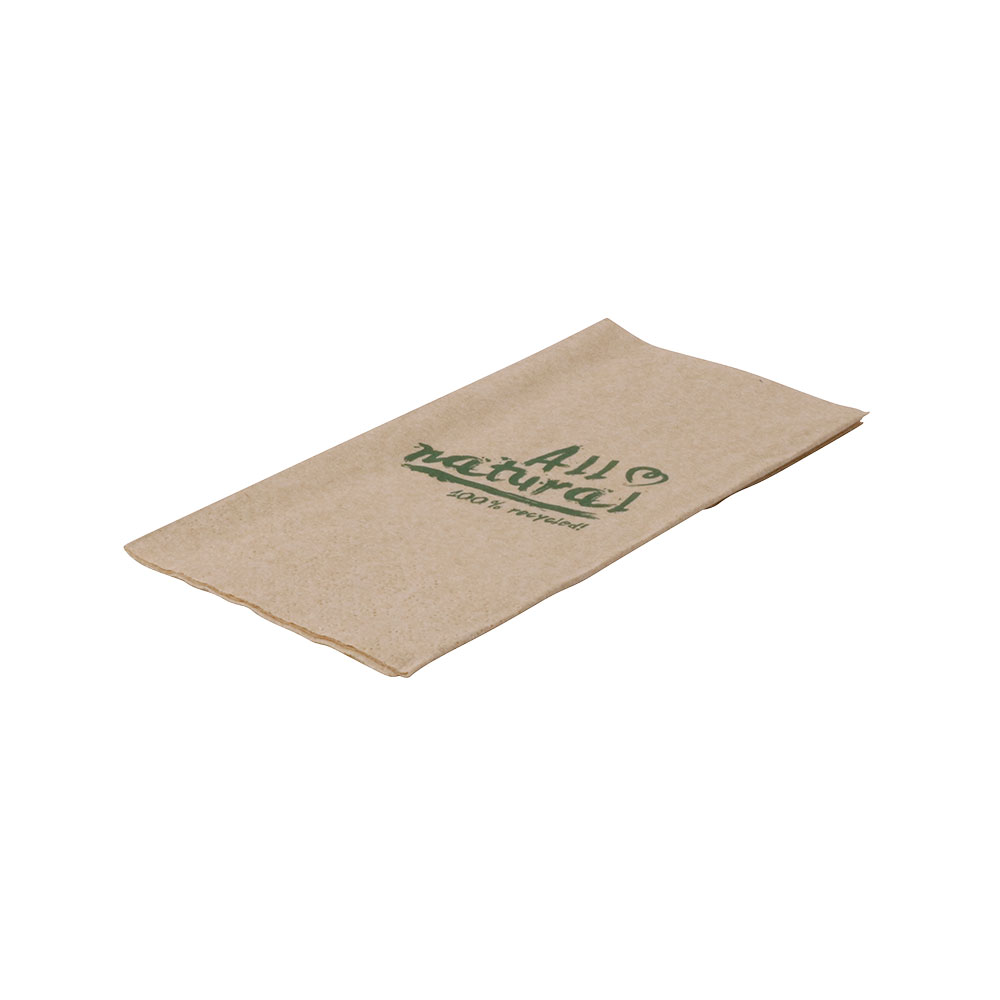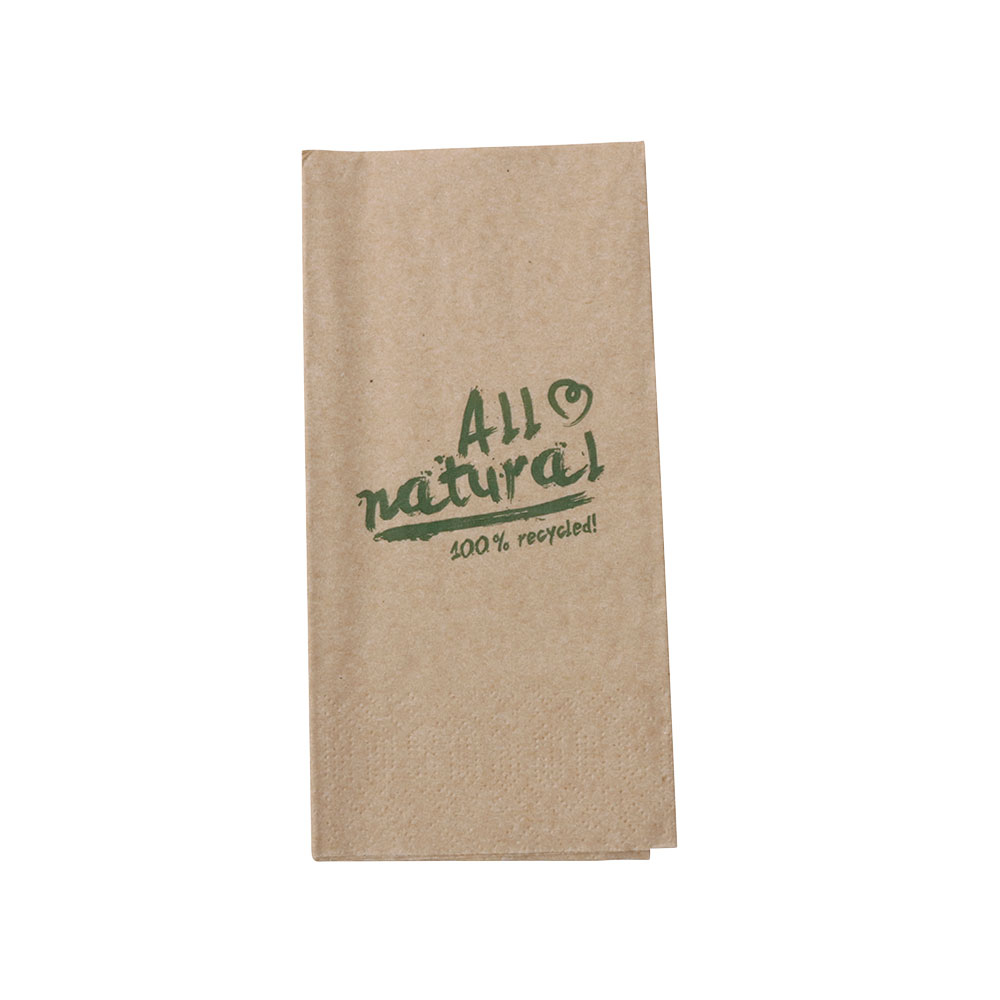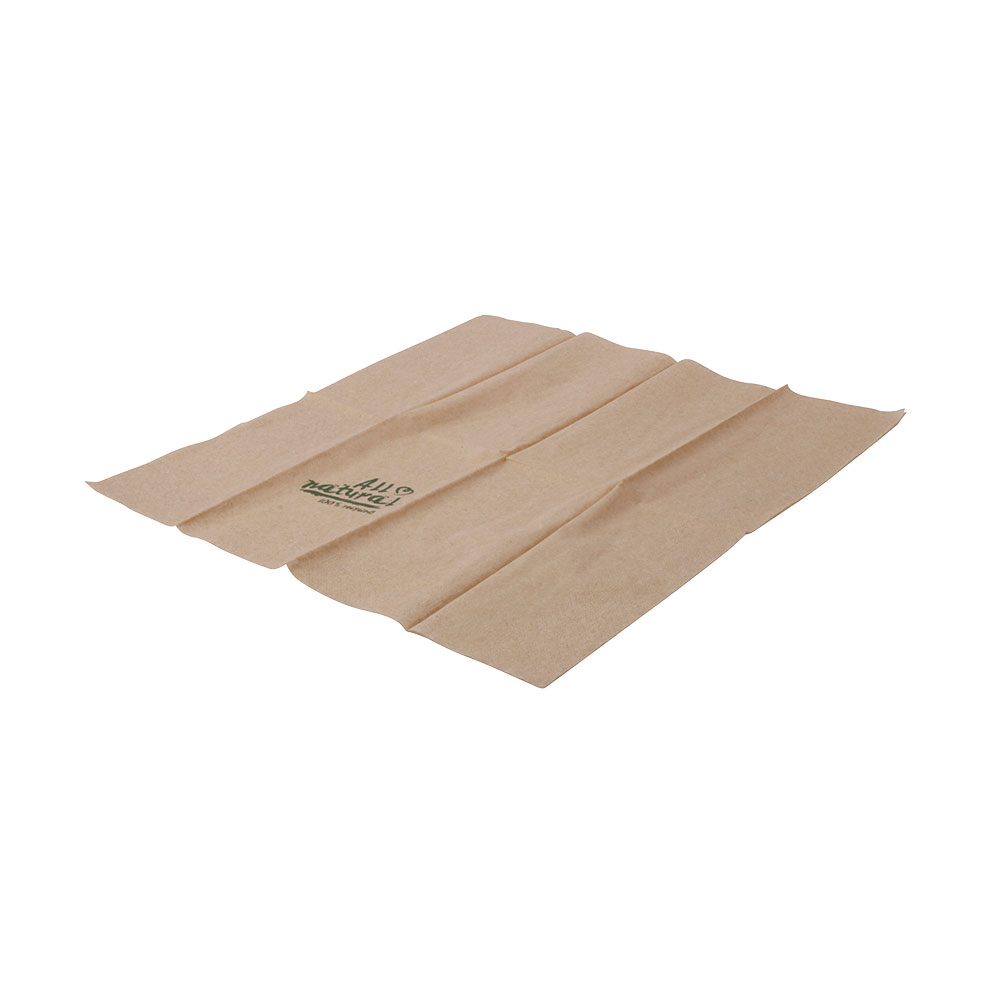 rPaper napkins 32,5 x 32,5 cm, double-layer, 1/8 fold, unbleached, 'green by nature'
| | Pack unit | Price per pc. | Price per PU |
| --- | --- | --- | --- |
| | | | |
| | | | |
| | Quantity | Unit price | Price per PU |
| --- | --- | --- | --- |
| | | | |
| | | | |
| | | | |
These serviettes are made from 100 % recycled paper and are biodegradable. The 1/8 fold is the usual for a table setting. 2 layers make these serviettes soft and absorbent. The subtle 'green by nature' eco logo gets across your values as an eco-friendly business. It's good for nature, your customers and your environmental conscience.
Serviette, unbleached
2-layer
Folded dimensions 8.2 x 16.5 cm
Unfolded dimensions 32.5 x 32.5 cm
100 % recycled paper
Print 'green by nature'
Folded serviettes don't just look great on a set table. Cutlery looks perfect rested on a serviette next to a plate. These serviettes can also be handed out to takeaway customers. They're ideal as a companion for takeaway snacks - double-layered and not too big. The serviettes are soft but tear-proof - just as a serviette should be. Your customers will happily use them and appreciate them so much more as they're 'green by nature'!
Product width (mm): 325
Product length (mm): 325
Width carton (mm): 345
Length pack (mm): 670
Height pack (mm): 250
Weight per pack (kg): 7,9
Sub-packaging units per PU: 8
EAN: 4260535399994
Product advantages
Made in Europe
This article was manufactured in Europe.