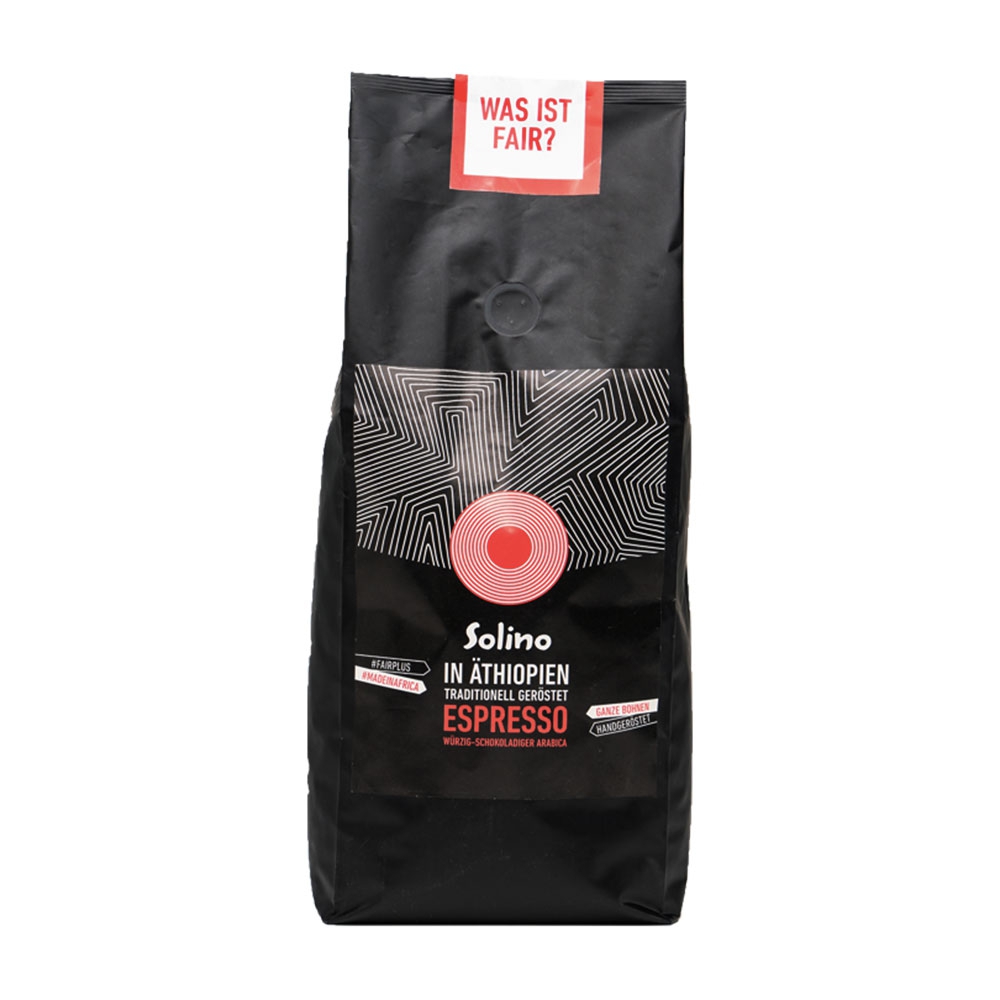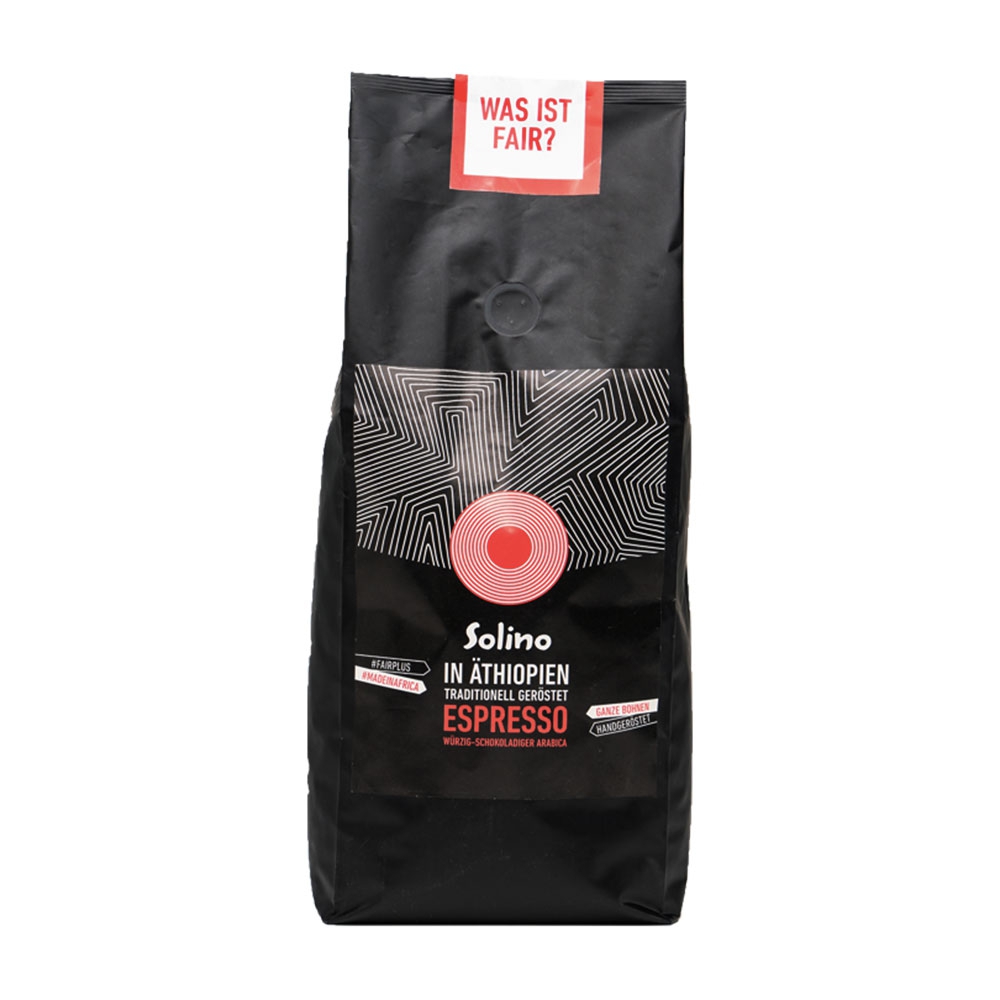 Solino Espresso "Hochland Arabica" 4 x 1.000 g, whole beans
Please ask for delivery time.
| | Pack unit | Price per pc. | Price per PU |
| --- | --- | --- | --- |
| | | | |
€49.90 *
%
€65.90*
(24.28% saved)
Base price: €16,48/kg
Aroma: spicy, chocolatey
100 % made in Ethiopia
Chocolatey, spicy espresso from Ethiopia
The Arabica beans are sun dried before roasting - the traditional Ethiopian way. As a result, the coffee beans develop a spicy aroma and are less acidic. Thanks to the dark roast, the coffee makes a particularly good espresso. The longer roast removes more of the acids from the coffee beans, making room for a strong, aromatic and full-bodied taste. "Hochland Arabica" espresso is suitable for fully automated machines, espresso machines and moka pots.
Regionally produced: Ethiopian coffee is among the best of its kind. It therefore makes sense to fully utilise the local knowledge of good coffee. Your coffee is grown, harvested, roasted and packaged in Ethiopia. This local added value creates qualified and better-paid jobs.
Ingredients: 100 % Arabica
Country of origin: Ethiopia
Producer: LENOX GmbH & Co. KG
Product width (mm): 100
Product height (mm): 270
Product length (mm): 140
Width carton (mm): 280
Length pack (mm): 320
Height pack (mm): 160
Weight per pack (kg): 4,6
Sub-packaging units per PU: 4
EAN: 4260388950021