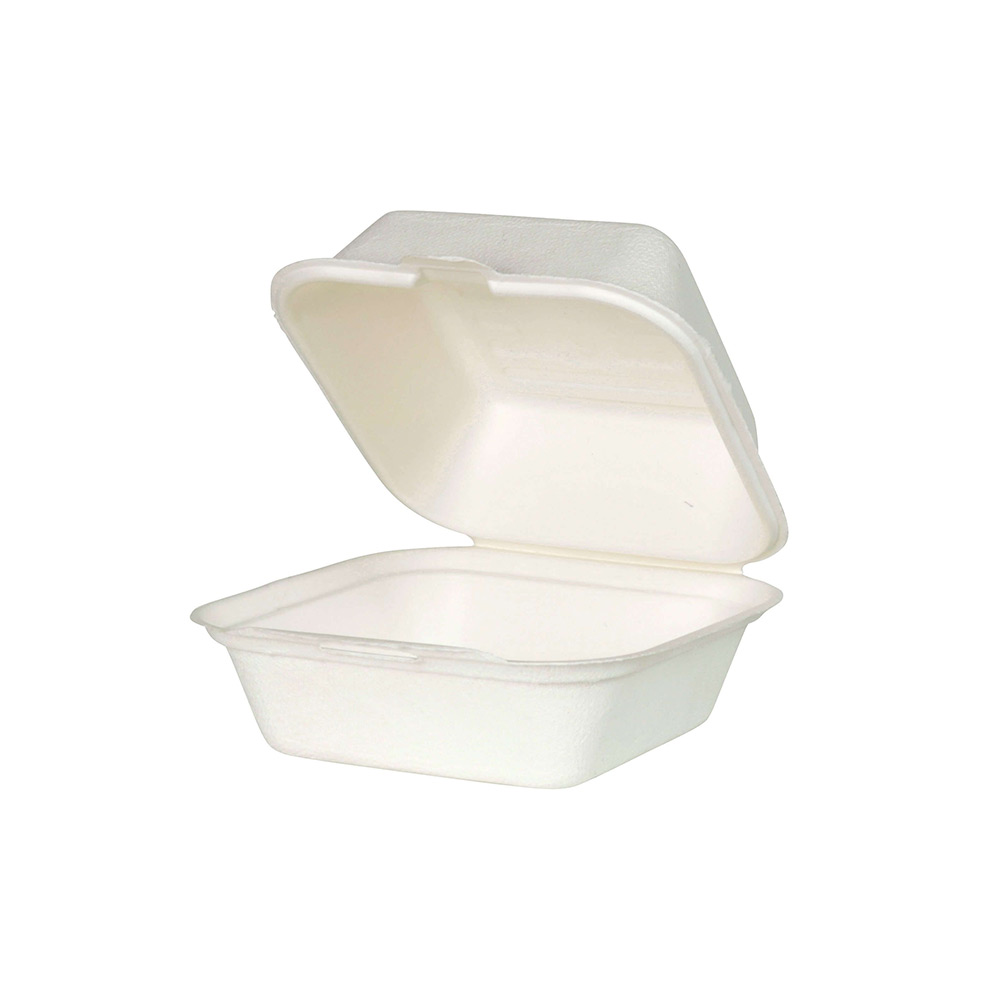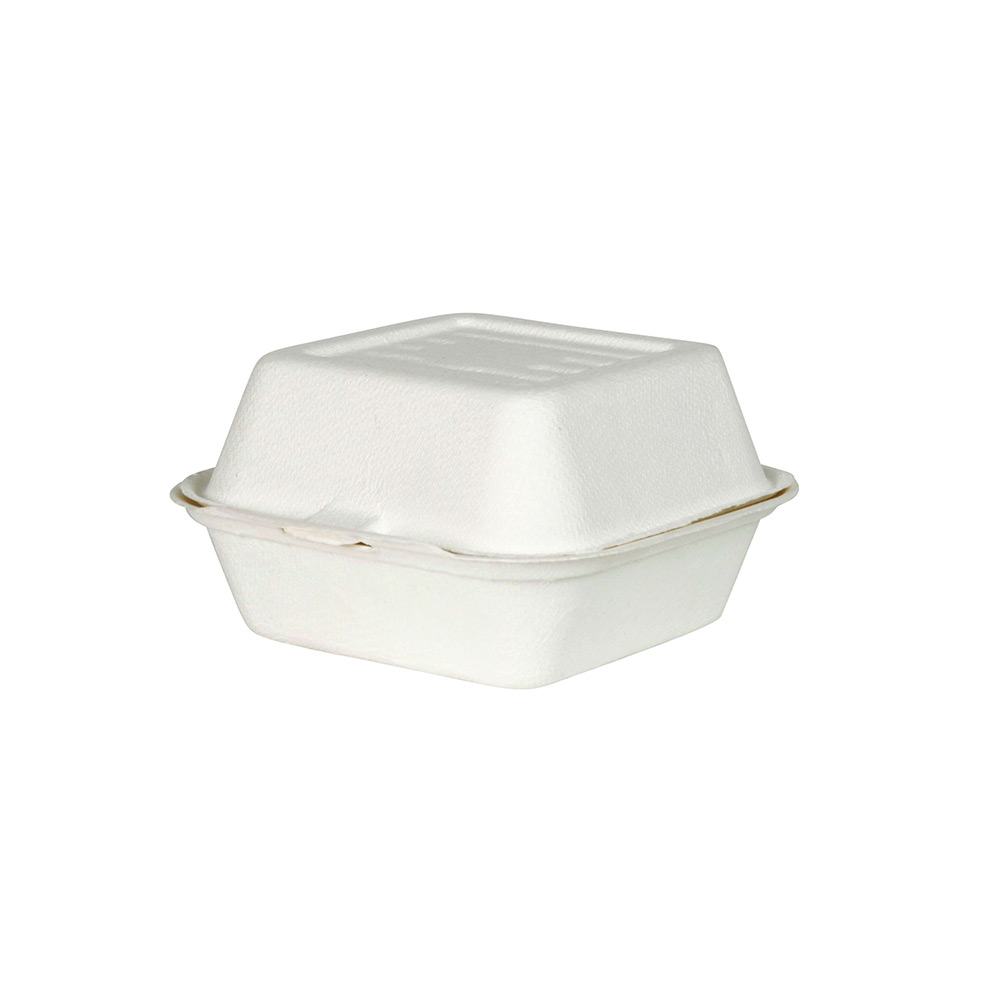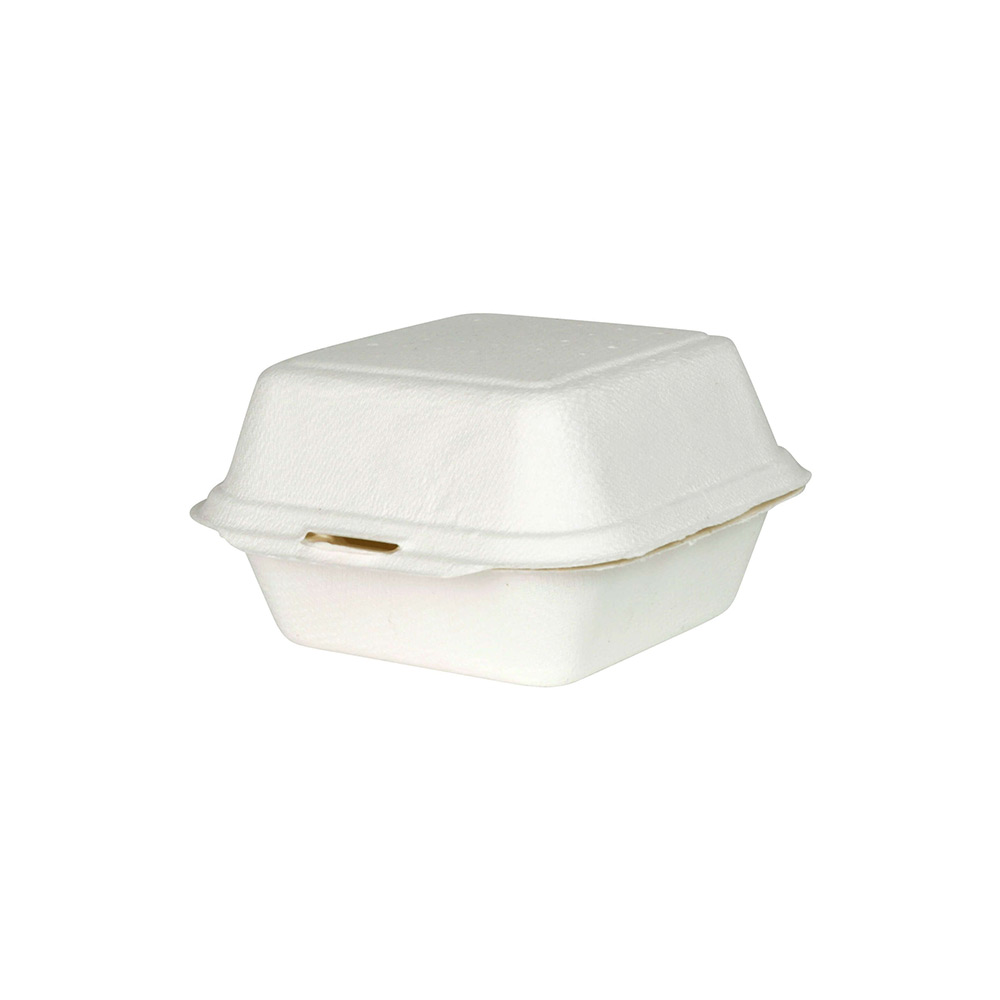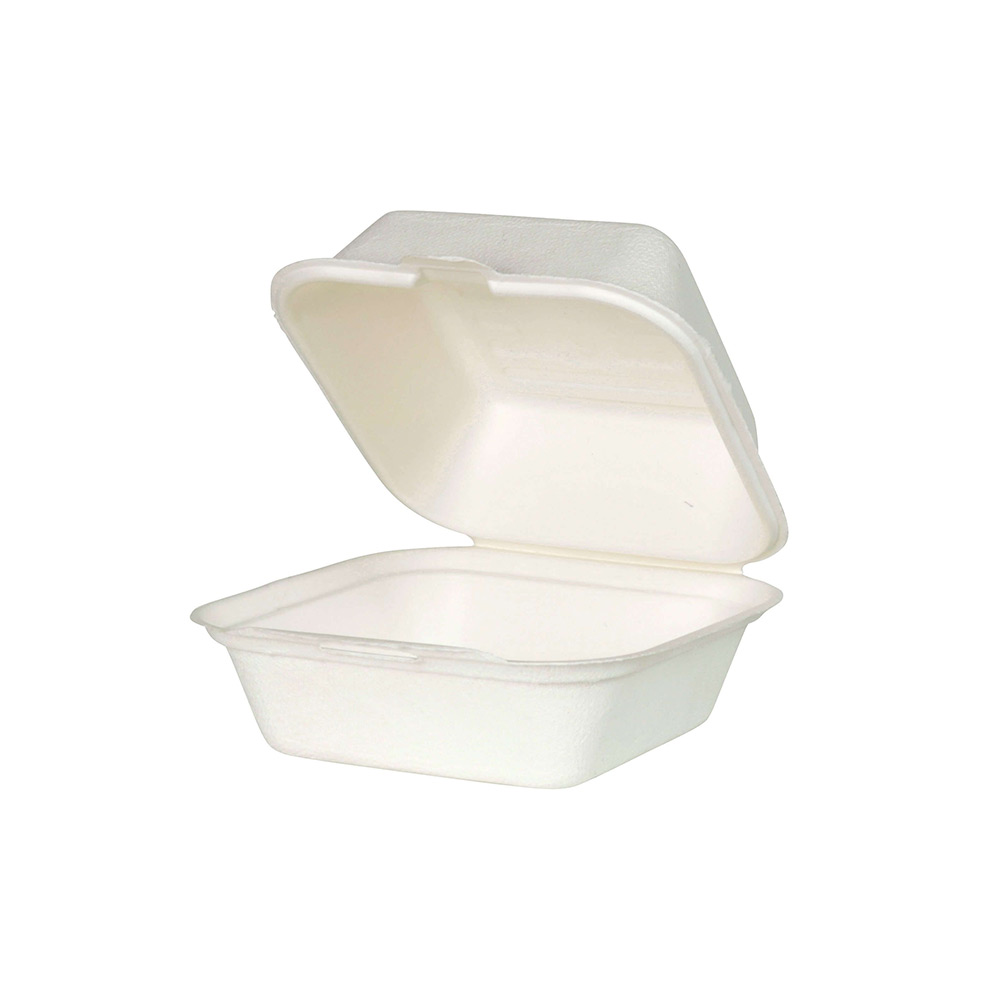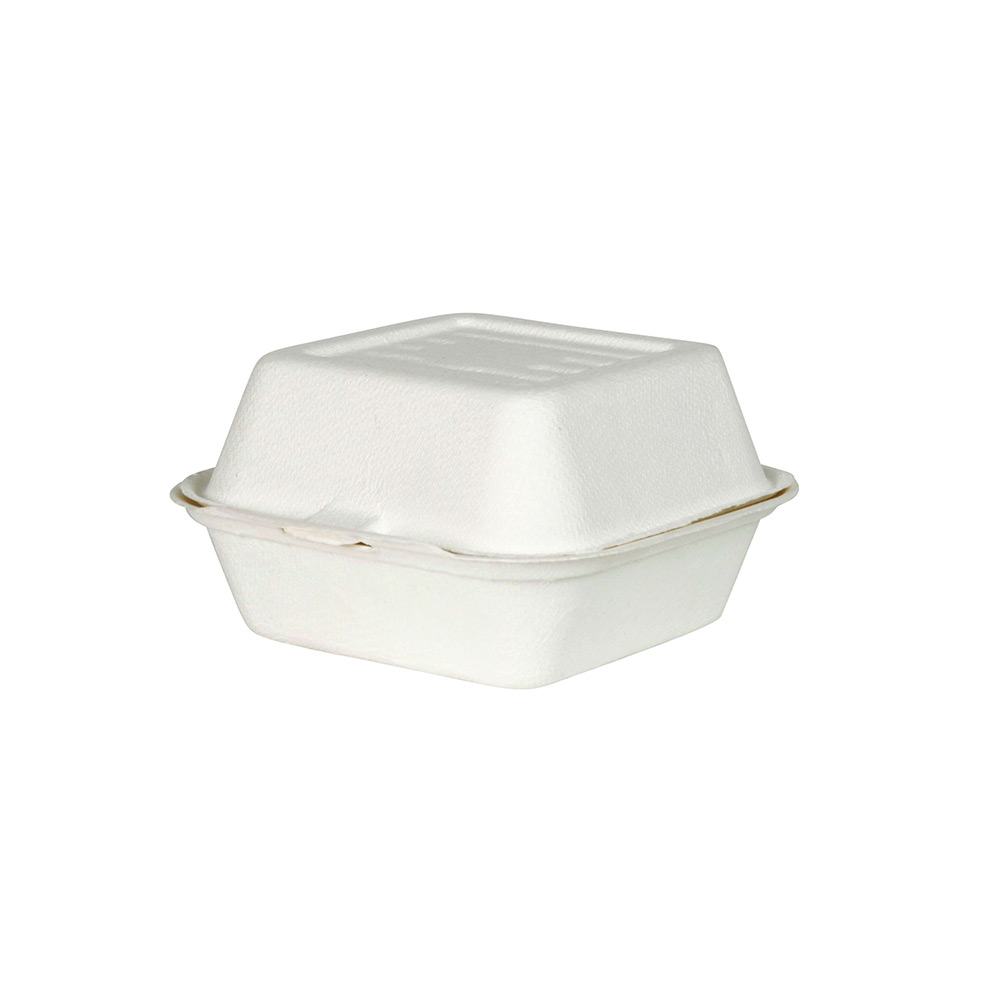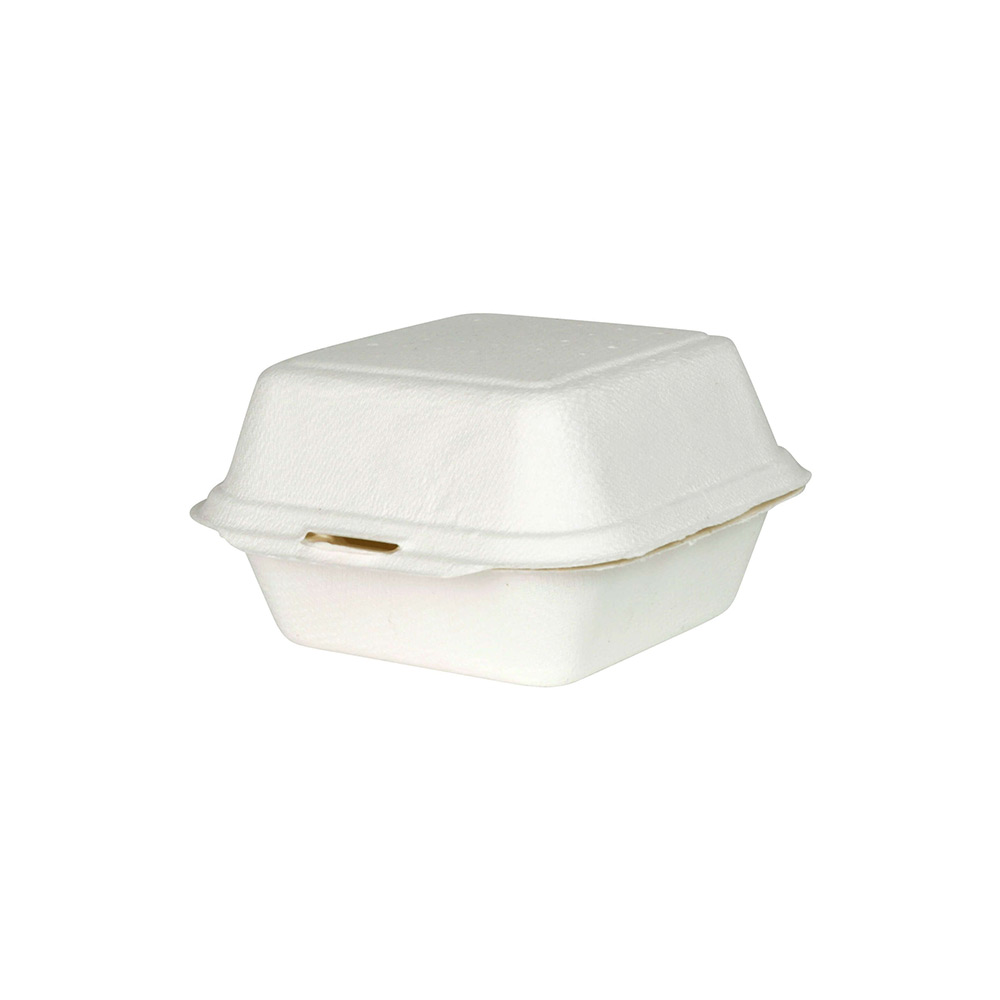 Sugarcane-burger boxes 14,3 x 15 x 8,2 cm, square
| | Pack unit | Price per pc. | Price per PU |
| --- | --- | --- | --- |
| | | | |
| | | | |
| | Quantity | Unit price | Price per PU |
| --- | --- | --- | --- |
| | | | |
| | | | |
| | | | |
Bagasse burger boxes
Made from a by-product of the sugar production
No additives and coatings
Temperature resistant from -25 °C to 220 °C
Suitable for oven and microwave
Restistant to hot and greasy dishes up to 130 °C
Biodegradable according to EN 13432
The environmentally friendly disposable bagasse boxes are suitable for tasty burgers or other take away food.
Product width (mm): 150
Product height (mm): 82
Product length (mm): 158
Article volume (ml): 930
Article volume (oz): 37,2
Product width bottom (mm): 97
Product Length bottom (mm): 97
Volumen Unterteil: 500
Width carton (mm): 330
Length pack (mm): 580
Height pack (mm): 330
Weight per pack (kg): 11,6
Sub-packaging units per PU: 10
EAN: 4260535394241
Product advantages
Bio-based, less CO2
By the use of bio-based resources, such as bio-plastics, the article possesses a smaller carbon footprint in its life-cycle than conventional products.
Articles marked with this icon are completely bio-degradable. In case the article contains plastics, only bio-plastics, which decompose in a natural way, are used.
Find out more