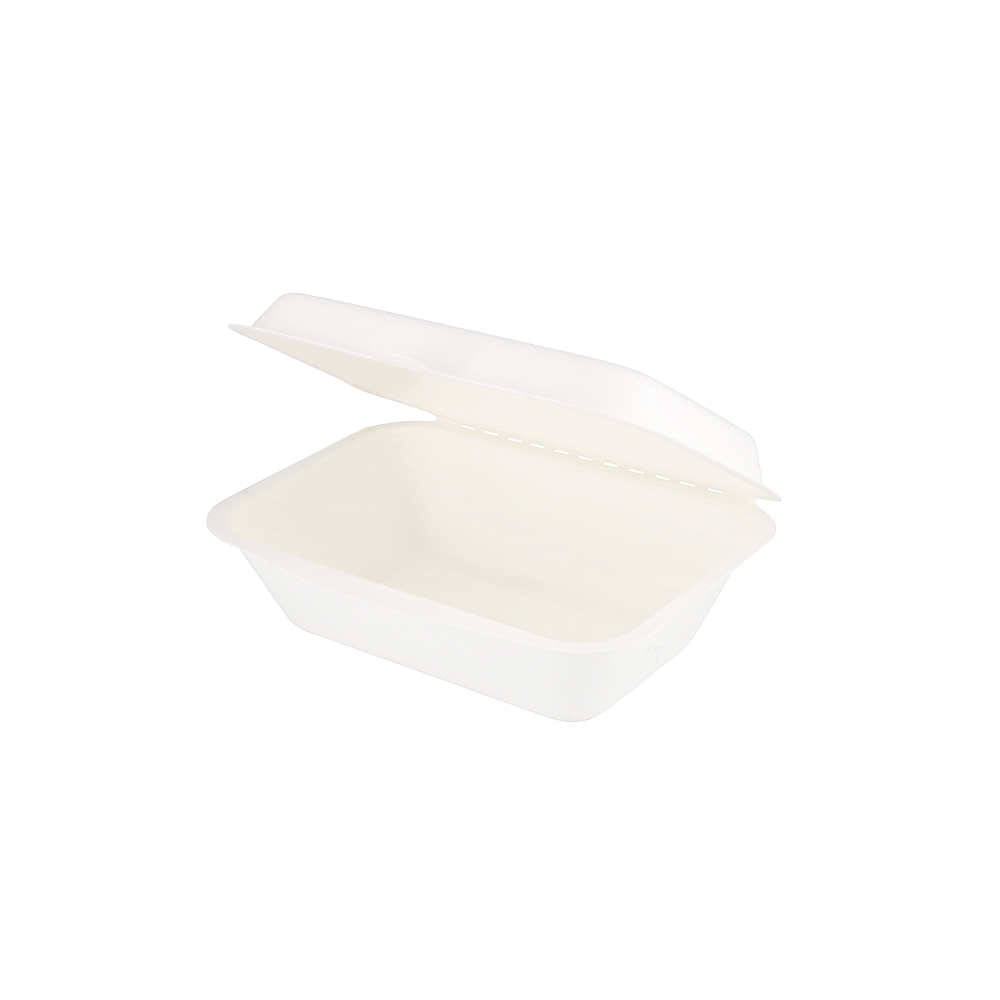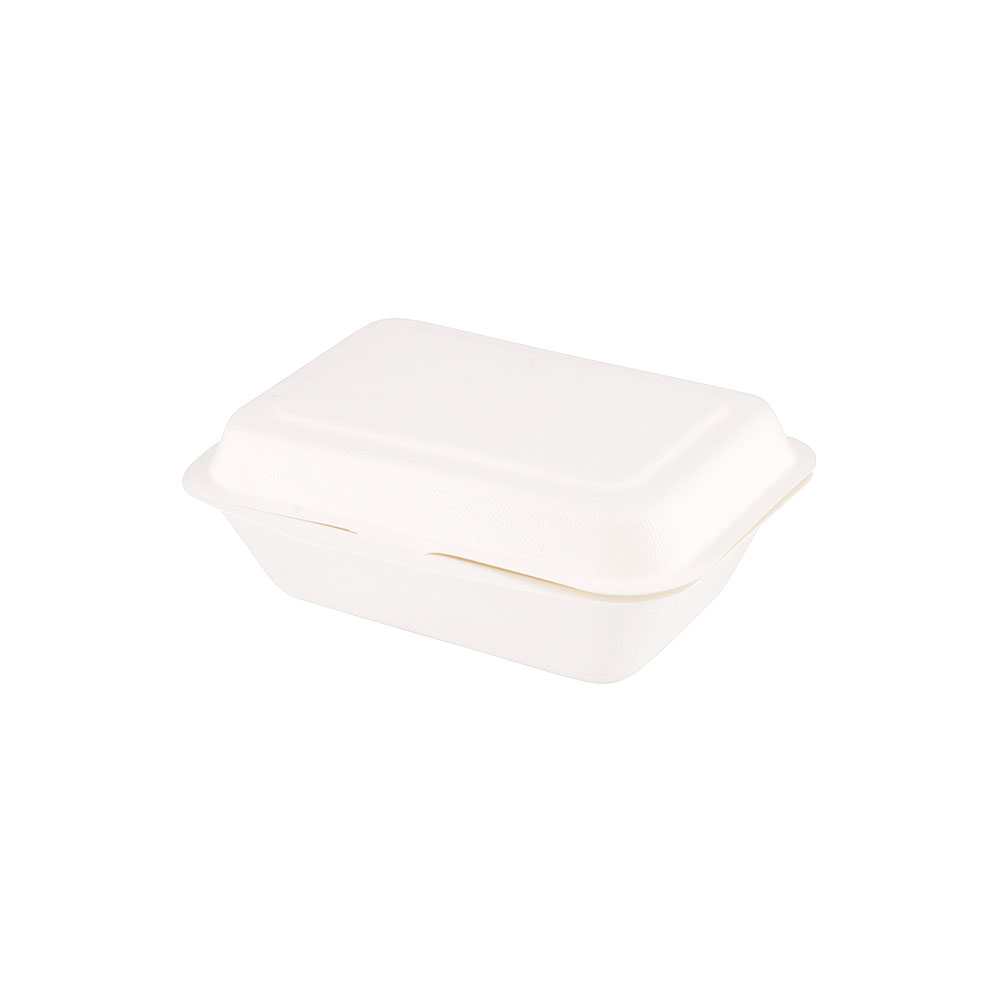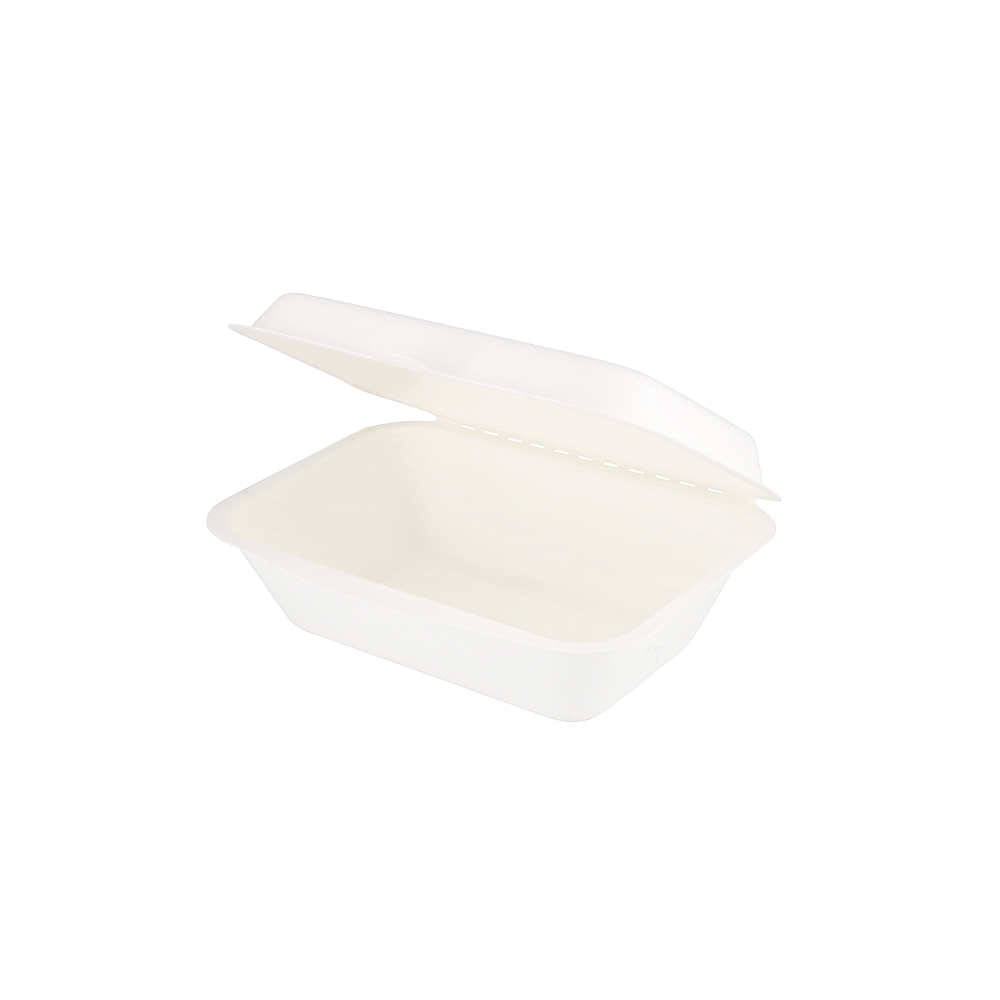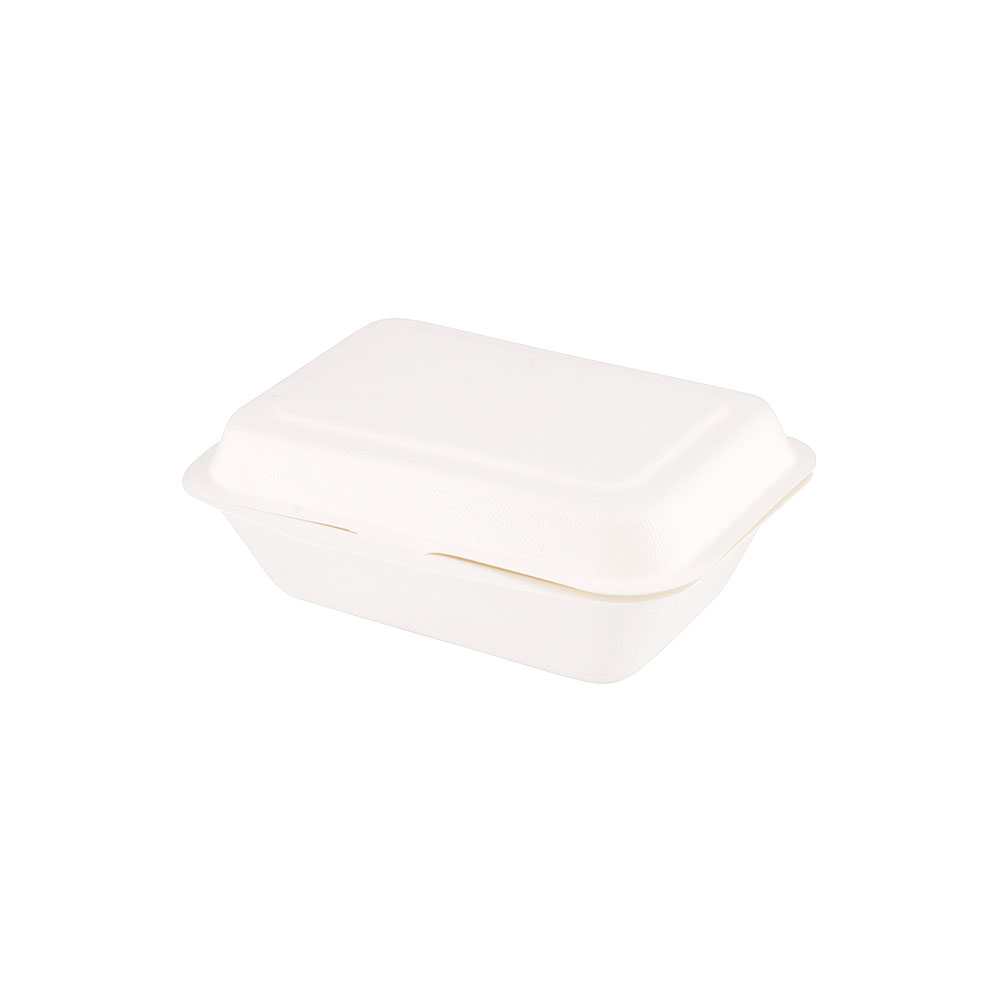 Sugarcane-containers 18 x 13,6 x 5,9 cm, hinged-lid, rectangular
| | Pack unit | Price per pc. | Price per PU |
| --- | --- | --- | --- |
| | | | |
| | | | |
| | Quantity | Unit price | Price per PU |
| --- | --- | --- | --- |
| | | | |
| | | | |
| | | | |
Bagasse hinged-lid food containers
Made from a by-product of the sugar production
No additives and coatings
Temperature resistant from -25 °C to 220 °C
Suitable for oven and mircrowave
Restistant to hot and greasy dishes up to 130 °C
Biodegradable according to EN 13432
The environmentally friendly bagasse containers with hinged lid are suitable for take away and to go dishes.
The indicated filling volume refers to the maximum filling amount of the bottom of the containers. Due to their arched lids, the total filling volume is 600ml but it may vary, depending on the particular dish.
Product width (mm): 136
Product height (mm): 59
Product length (mm): 180
Article volume (ml): 975
Article volume (oz): 39
Product width bottom (mm): 82
Product Length bottom (mm): 135
Volumen Unterteil: 615
Width carton (mm): 285
Length pack (mm): 520
Height pack (mm): 385
Weight per pack (kg): 11,8
Sub-packaging units per PU: 10
EAN: 4260535394258
Product advantages
By the use of
bio-based resources
, such as bio-plastics, this article possesses a smaller carbon footprint in its life-cycle than conventional products.
This article is completely
bio-degradable
. In case that it contains plastics, only bio-plastics, which decompose in a natural way, are used.