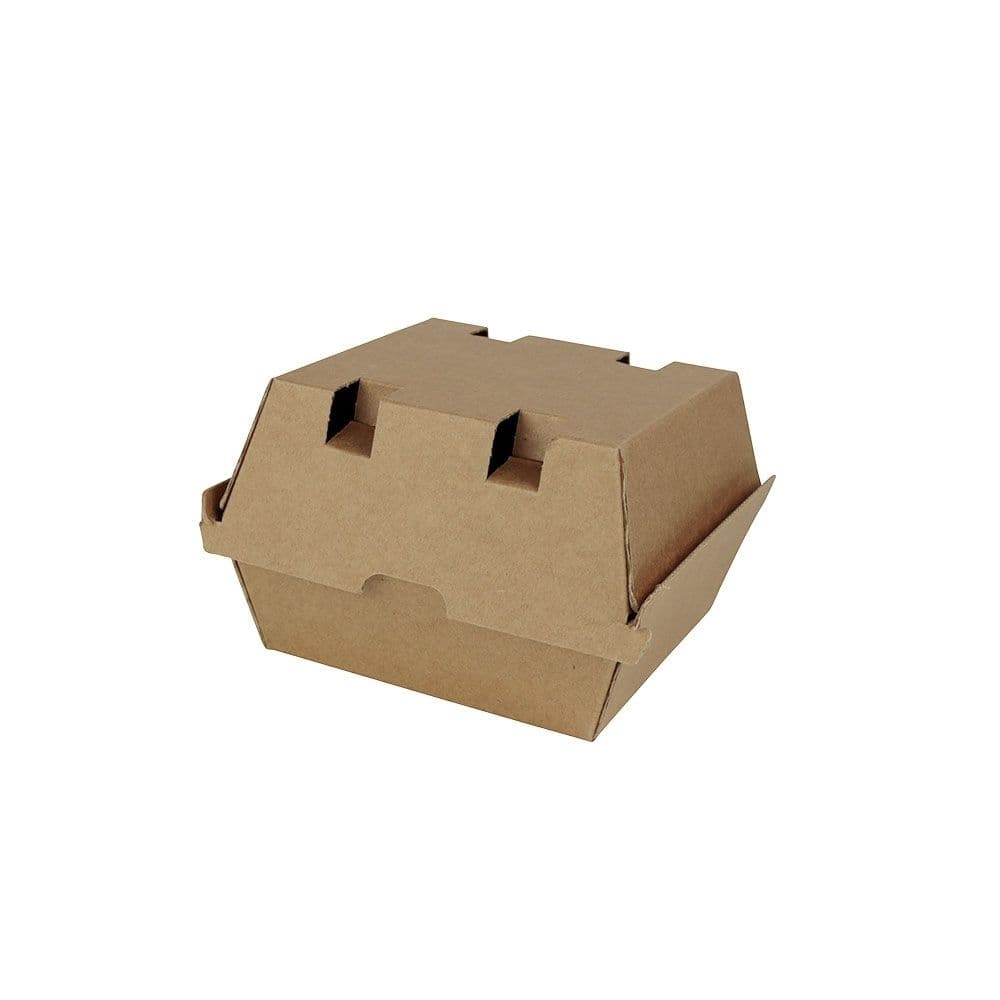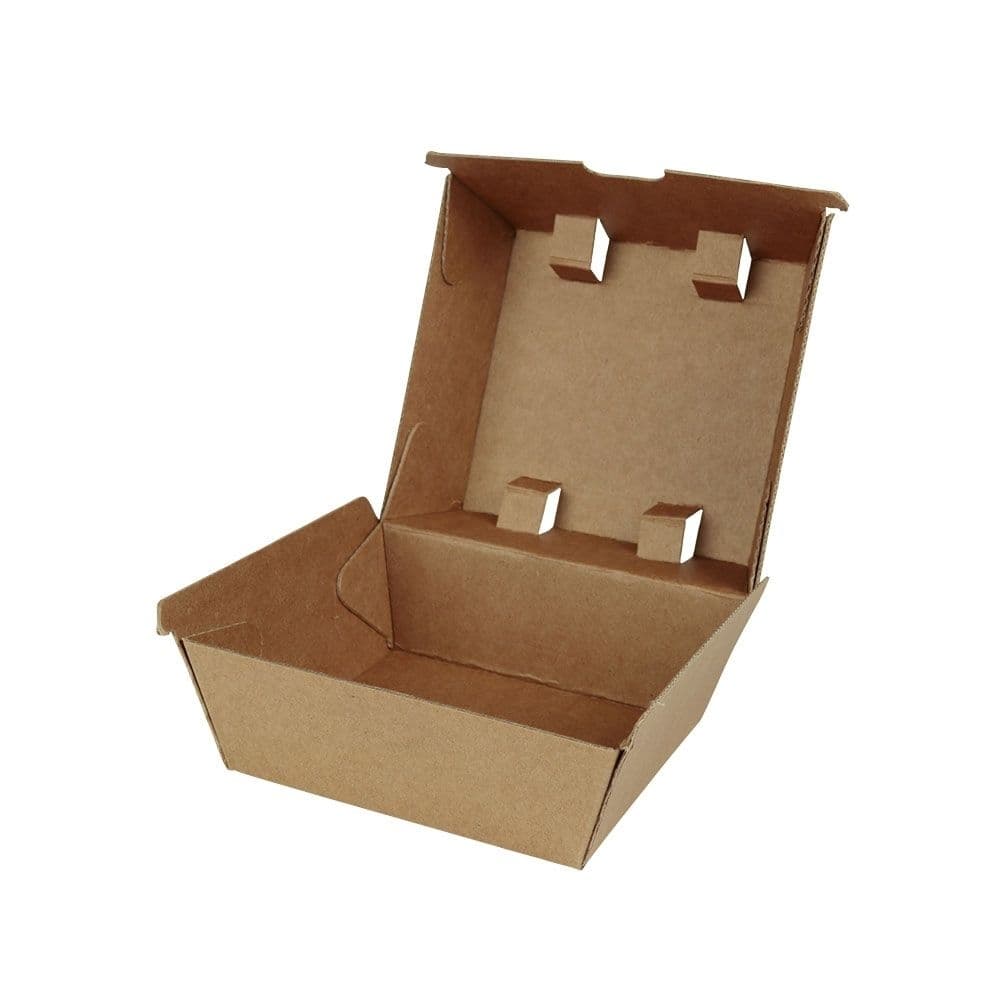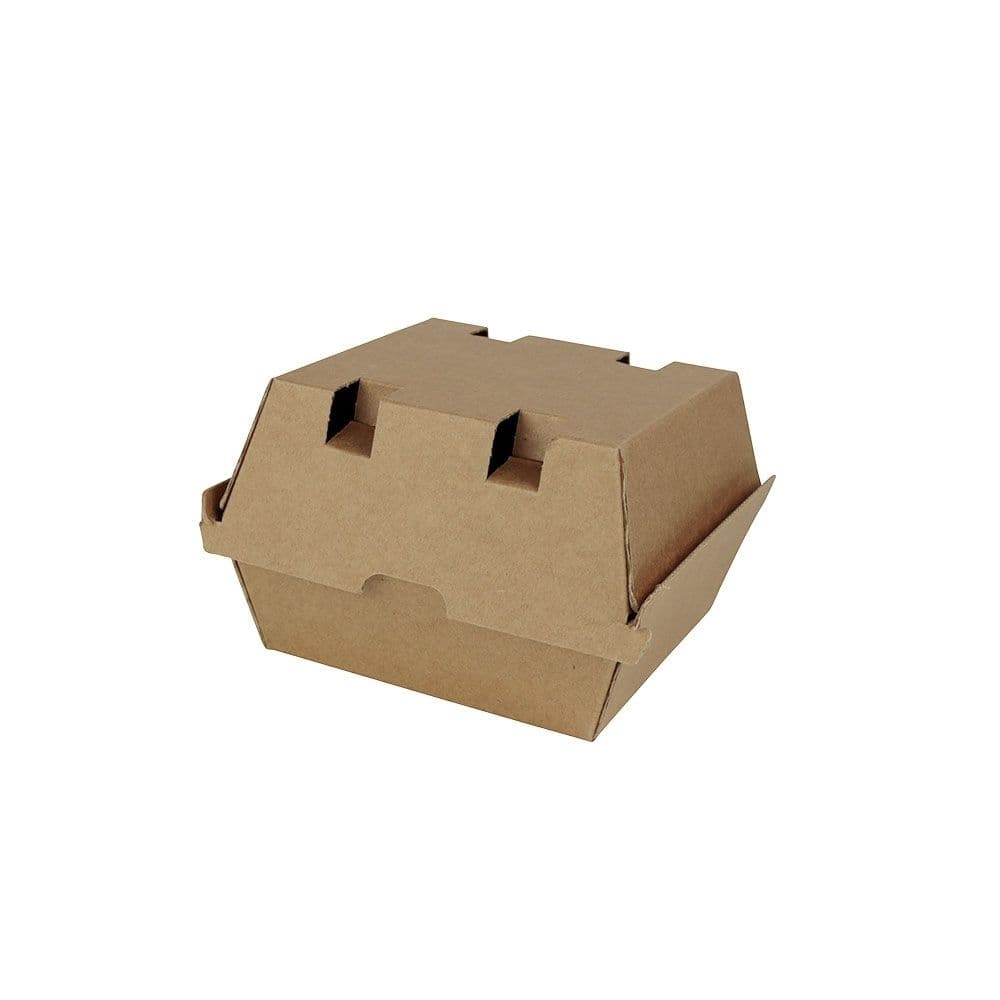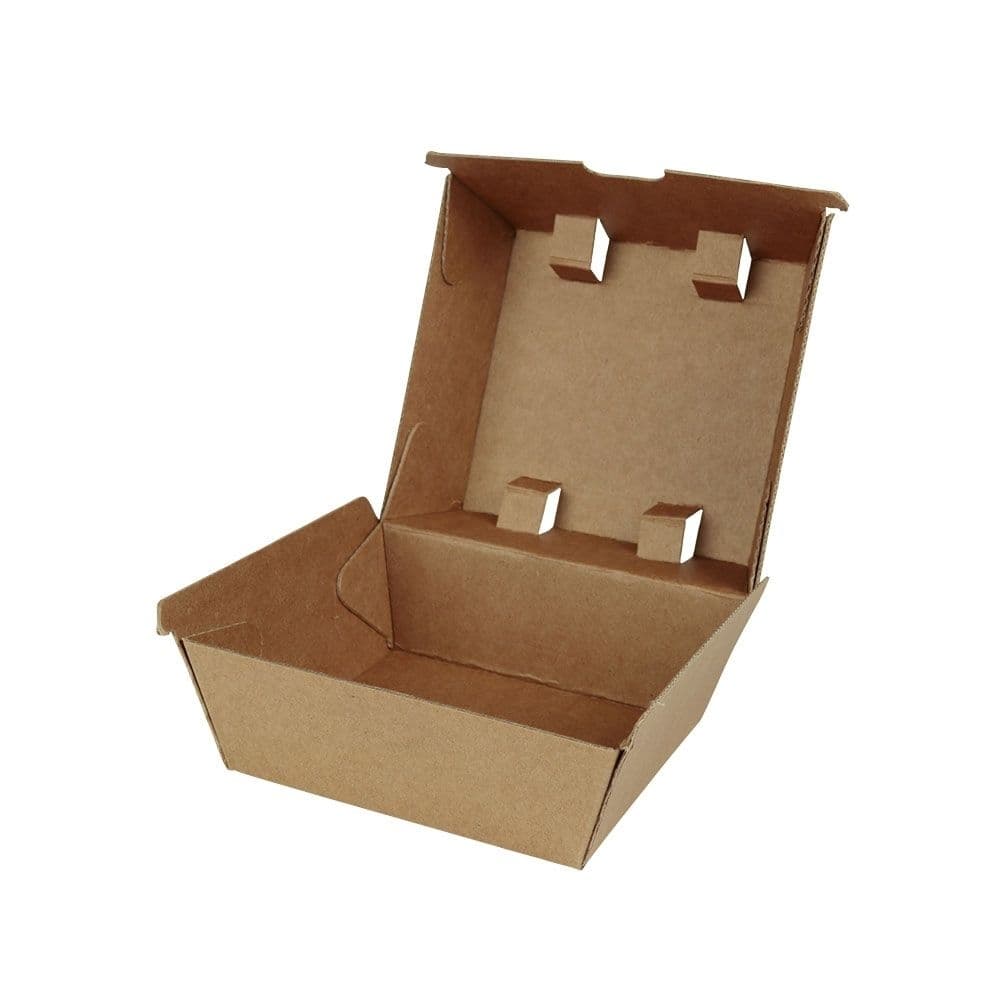 Takeaway-burger boxes 13 x 14 x 8 cm, kraft board, brown
| | Pack unit | Price per pc. | Price per PU |
| --- | --- | --- | --- |
| | | | |
For cold and warm dishes
With a high lid
Suitable for freezing
Biodegradable (EN 13432)
Burger box made of sturdy kraft cardboard with a high hinged lid
Would you like a double-decker burger on the go? Our burger boxes have particularly high lids so extra-large burgers can also be safely packed inside. There are foldable flaps on the lids, which ensure constant air circulation. This will keep your burgers fresh on the go.
The right size for you?
How do you top your burgers? Will it fit in our packaging? You can test whether our burger boxes fit your creations with a sample order.
We are FSC® certified.
Product width (mm): 140
Product height (mm): 80
Product length (mm): 130
Product width bottom (mm): 105
Product Length bottom (mm): 100
Width carton (mm): 400
Length pack (mm): 585
Height pack (mm): 435
Weight per pack (kg): 9,3
Sub-packaging units per PU: 6
EAN: 4007866109584
Product advantages
Without plastic
The article is produced without the use of conventional petroleum-based plastics. In case the article contains plastics, only bio-degradable plastics composed of industrial starch, are used.
Bio-based, less CO2
By the use of bio-based resources, such as bio-plastics, the article possesses a smaller carbon footprint in its life-cycle than conventional products.
Articles marked with this icon are completely bio-degradable. In case the article contains plastics, only bio-plastics, which decompose in a natural way, are used.
Find out more
Suitable for deep-freeze
These articles are also suitable for refrigeration.
Cold and hot dishes
This article is suitable for both cold and hot dishes.
Made in Europe
Articles with this icon were manufactured in Europe.
We are FSC® certified. FSC stands for "Forest Stewardship Council" and is an international certification system for sustainable forest management.
Find out more