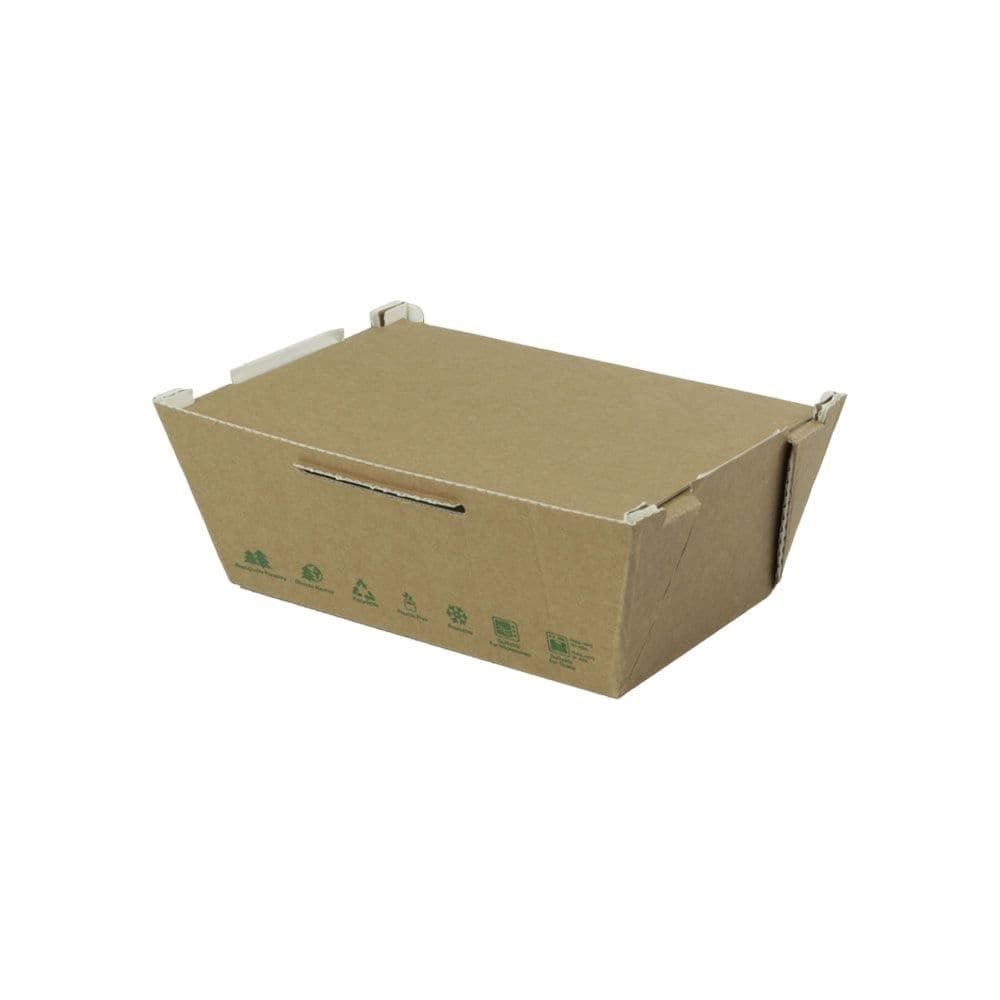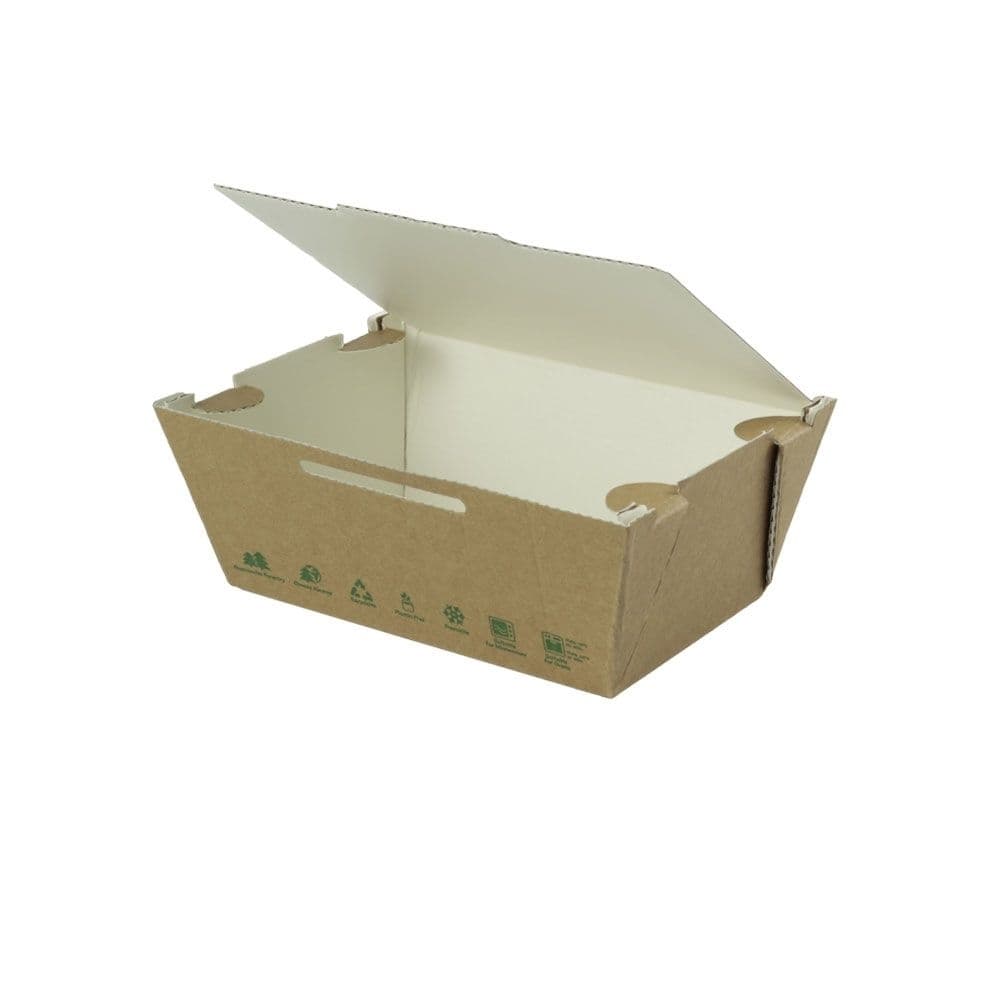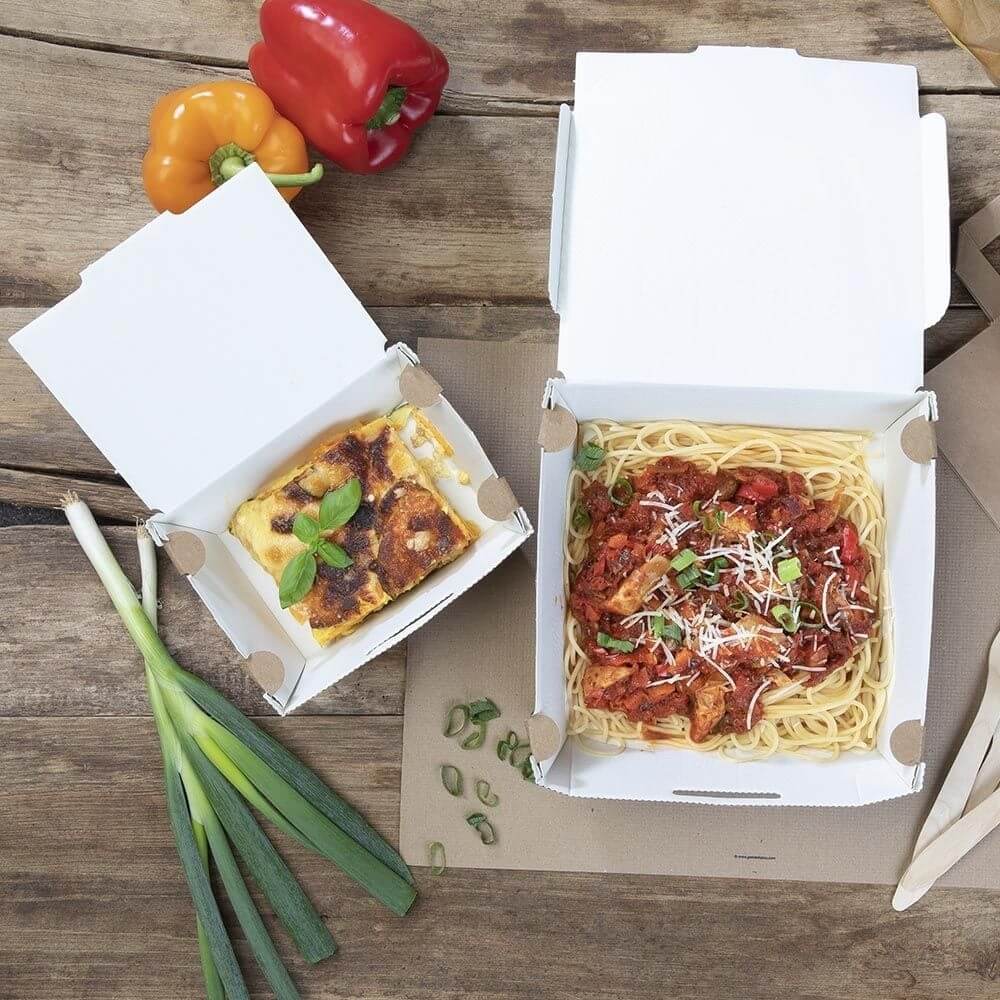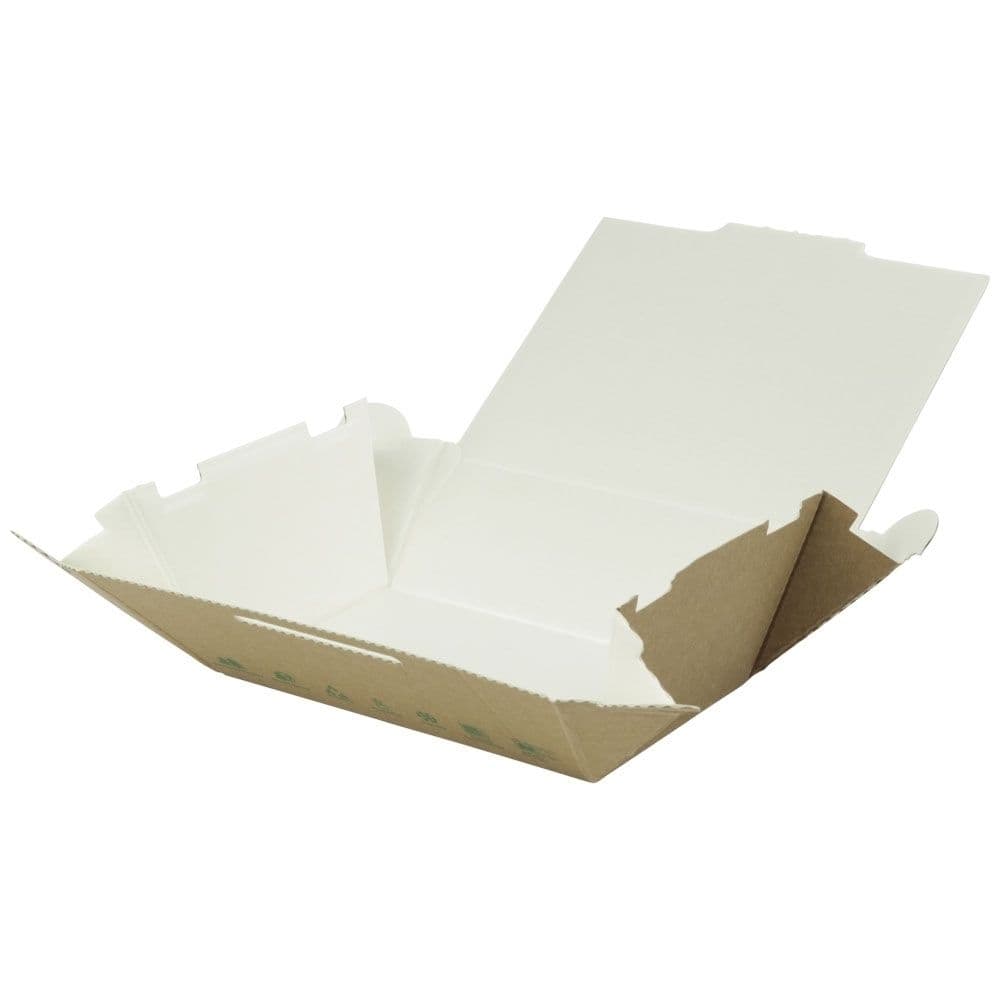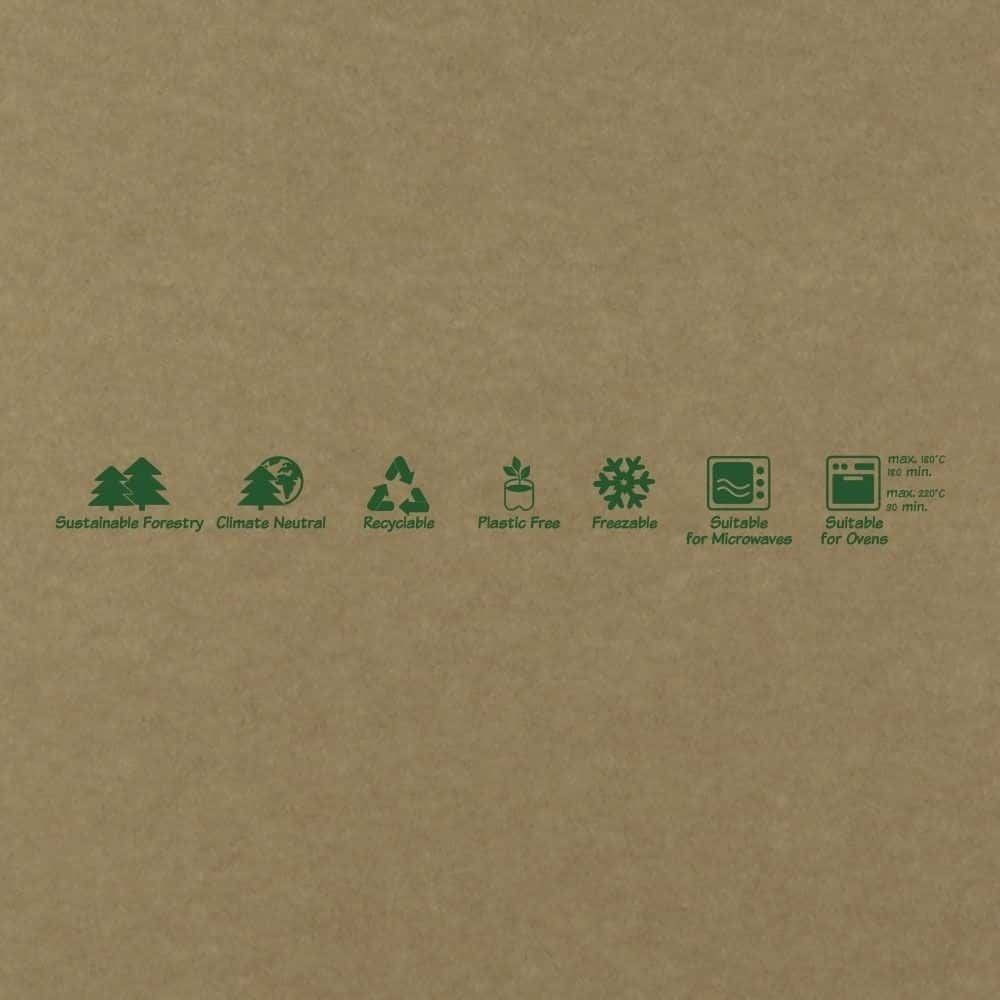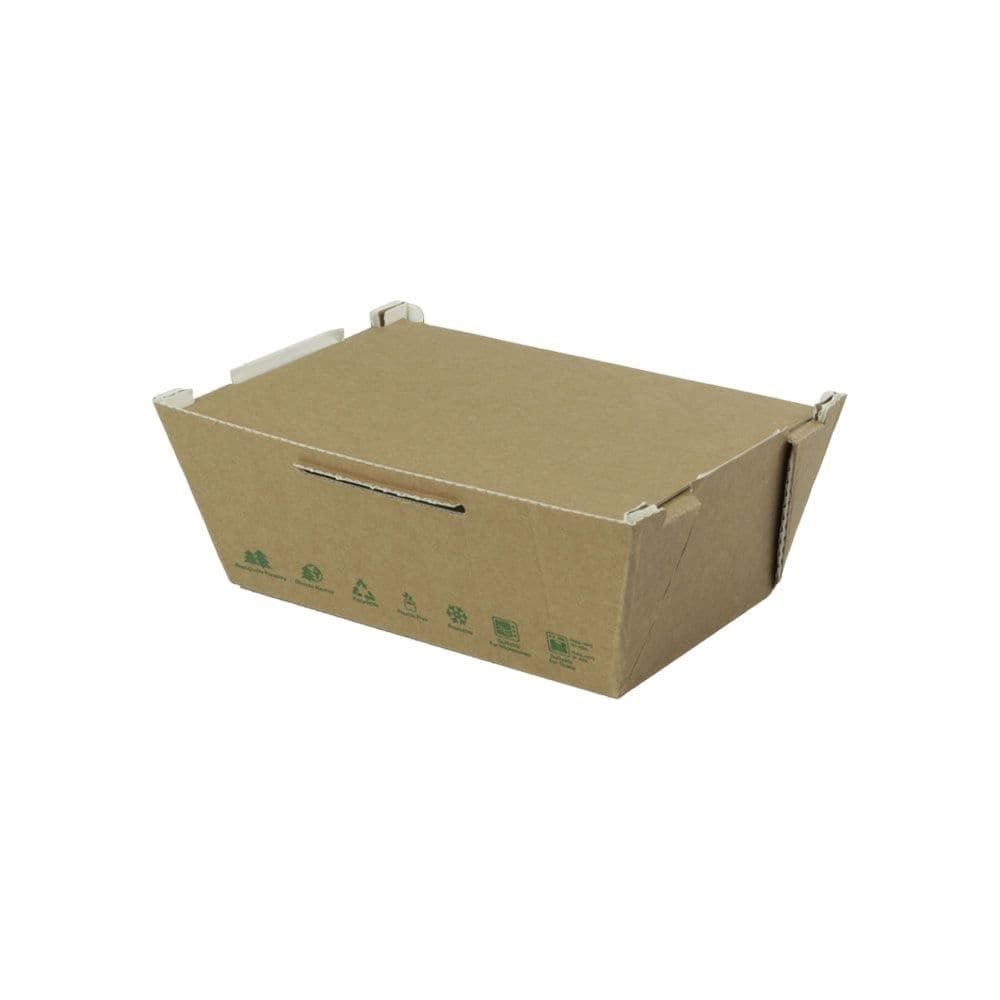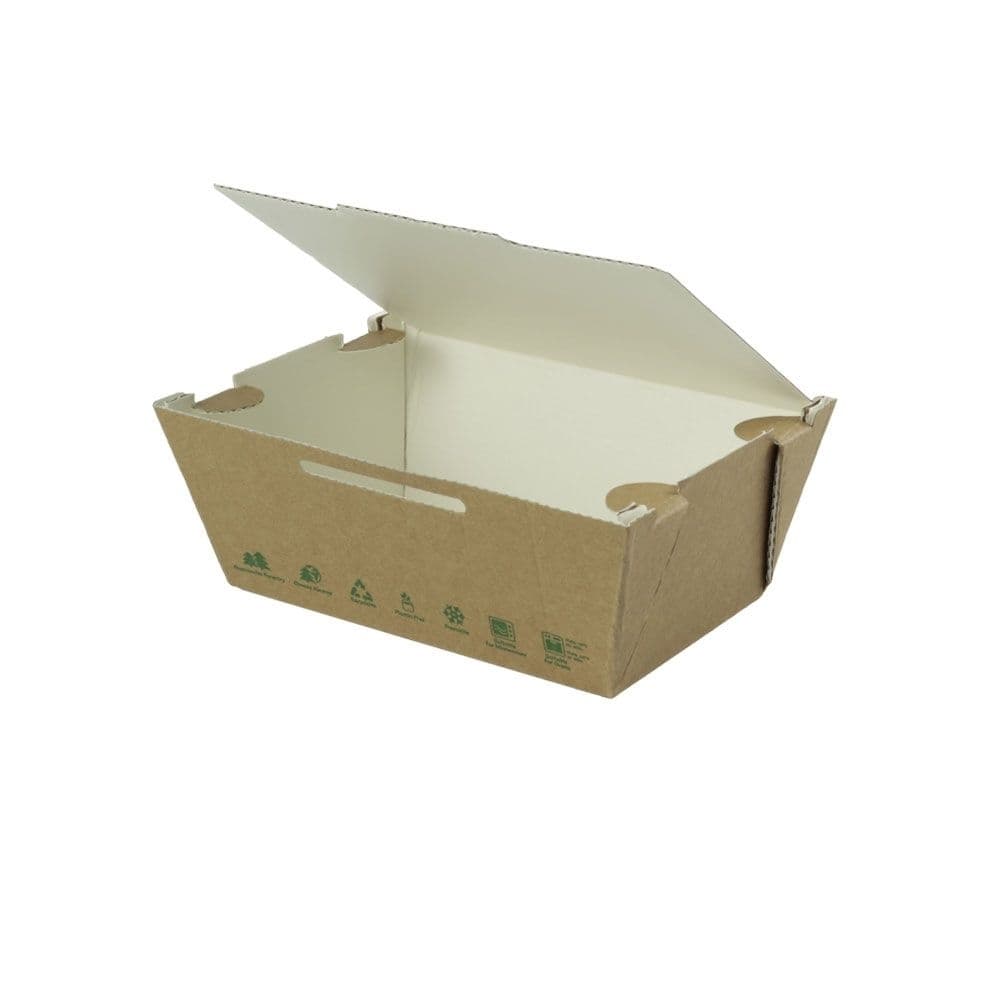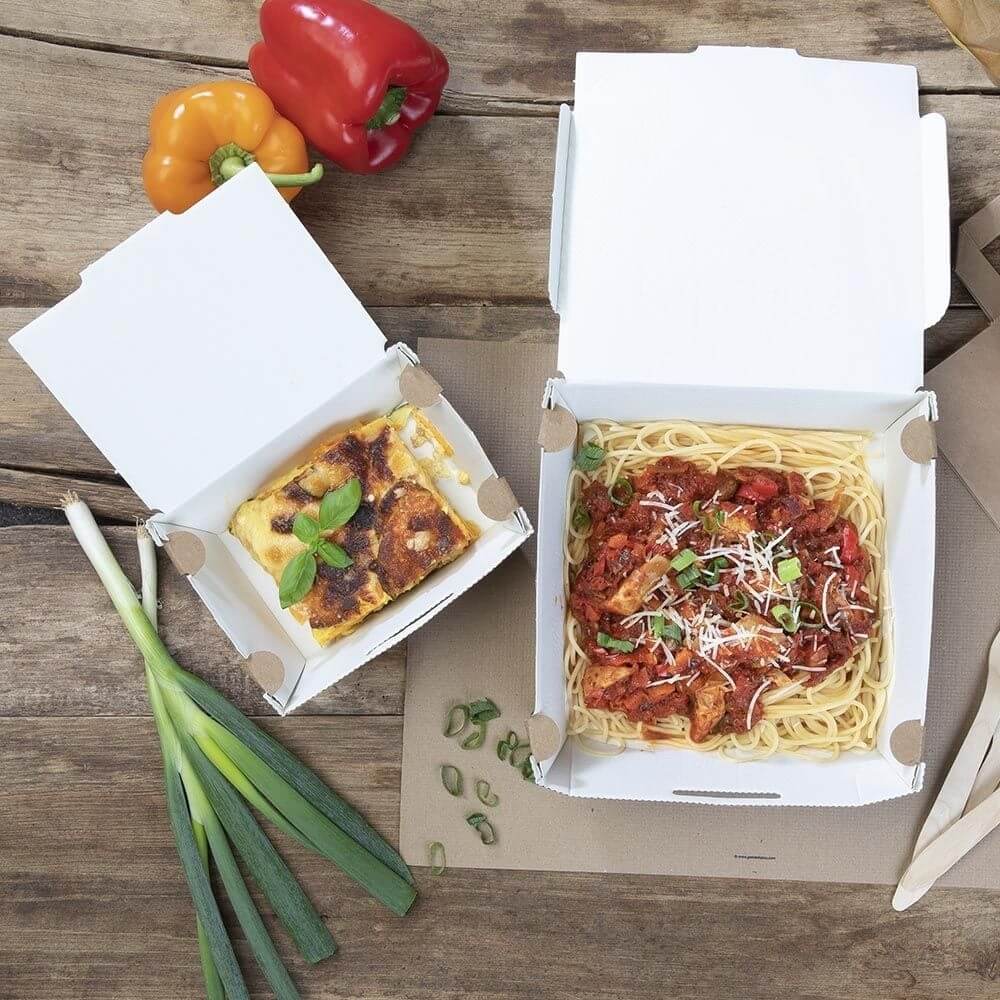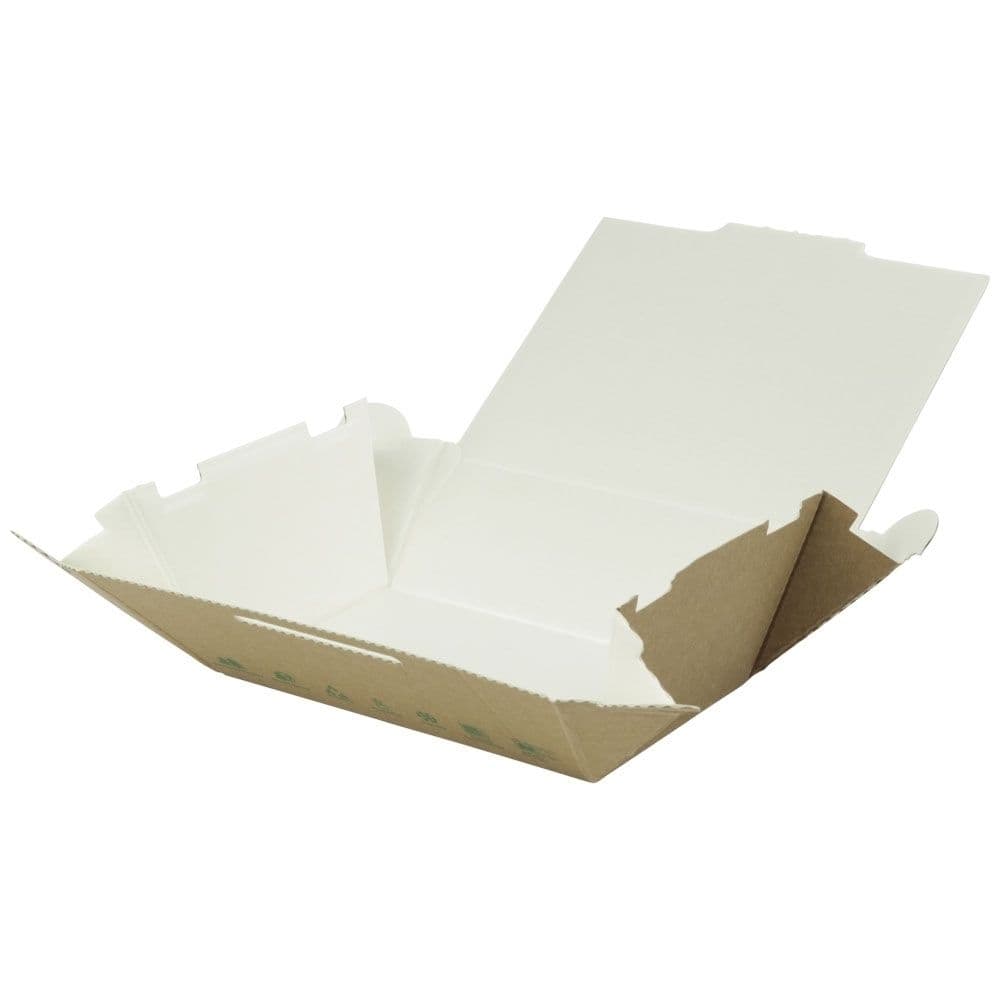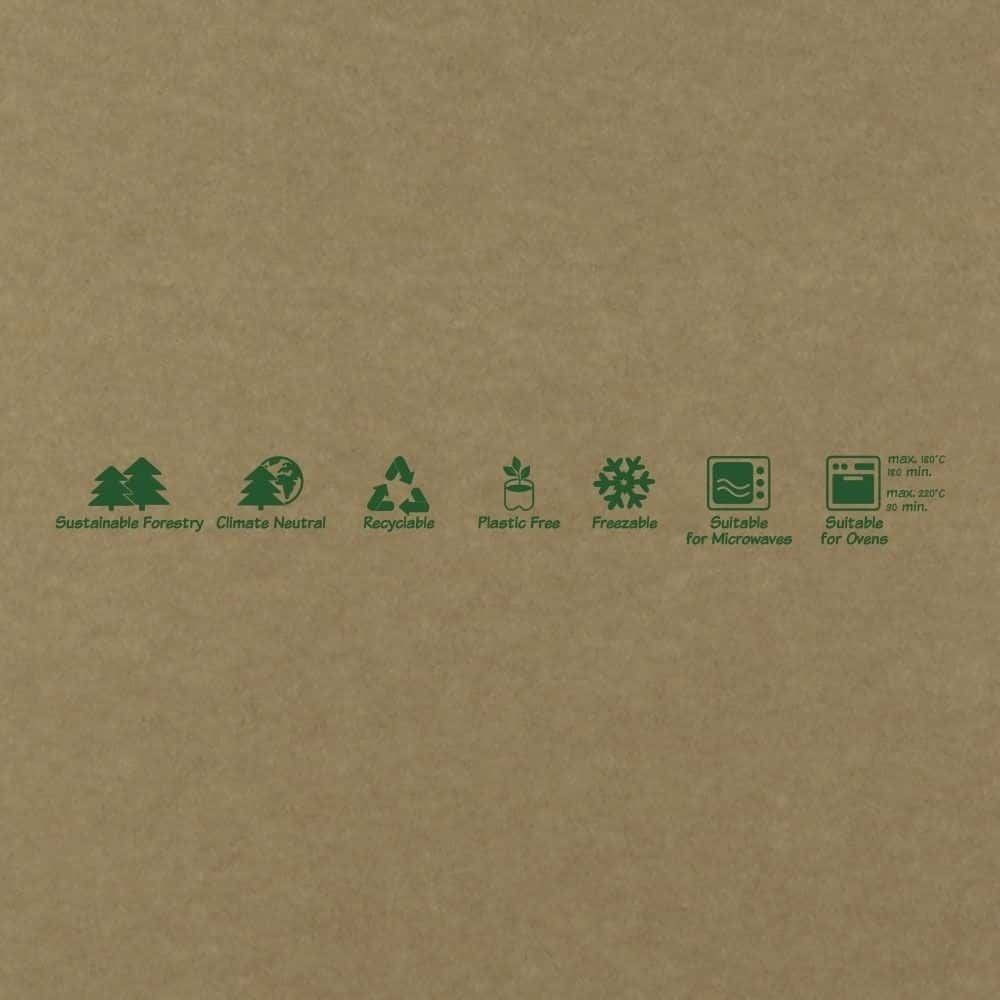 Takeaway-cardboard boxes 700 ml, heat proof, brown, bio-coated
| | Pack unit | Price per pc. | Price per PU |
| --- | --- | --- | --- |
| | | | |
| | | | |
Freezable
Microwaveable
Can be used in oven
Bio-based wax coating
Temperature range - 18 °C to 220 °C/strong>
Heat-resistant cartons for take-away dishes
Did your guests enjoy a big meal at your restaurant and want to take their leftovers home? Or do you offer take-away? Would like to keep the food warm before its picked up?
Our cardboard boxes have a special feature for this: They have a high temperature tolerance. It's really practical because your customers can reheat their dish at home in the oven or microwave. Not so hungry after all? Then you can store the leftovers for the next day in the fridge or freezer.
You can pack dishes like small casseroles or restaurant leftovers in our 700 ml cardboard boxes. The cardboard is coated with a bio-based wax coating during production. The coating acts as a protective film against penetrating grease. So you can also pack deep-fried dishes safely for transport.
Tips for storage and use
The temperature range of the boxes is - 18 °C to 220 °C. At a maximum temperature of 220 °C, the cardboard boxes can be heated up to 30 minutes, and at a temperature of 180 °C up to 180 minutes. We recommend storing the boxes in a dry place, protected from sunlight and at a temperature of 19 - 23 °C.
Product width (mm): 130
Product height (mm): 66
Product length (mm): 170
Article volume (ml): 700
Max. volume (ml): 900
Width carton (mm): 280
Length pack (mm): 365
Height pack (mm): 470
Weight per pack (kg): 10,1
Sub-packaging units per PU: 12
EAN: 4260643575006
Product advantages
Suitable for the microwave
You can also use these products in the microwave for a short time.
Suitable for the oven
These products are suitable for the oven. You will find the exact instructions for use in the article description.