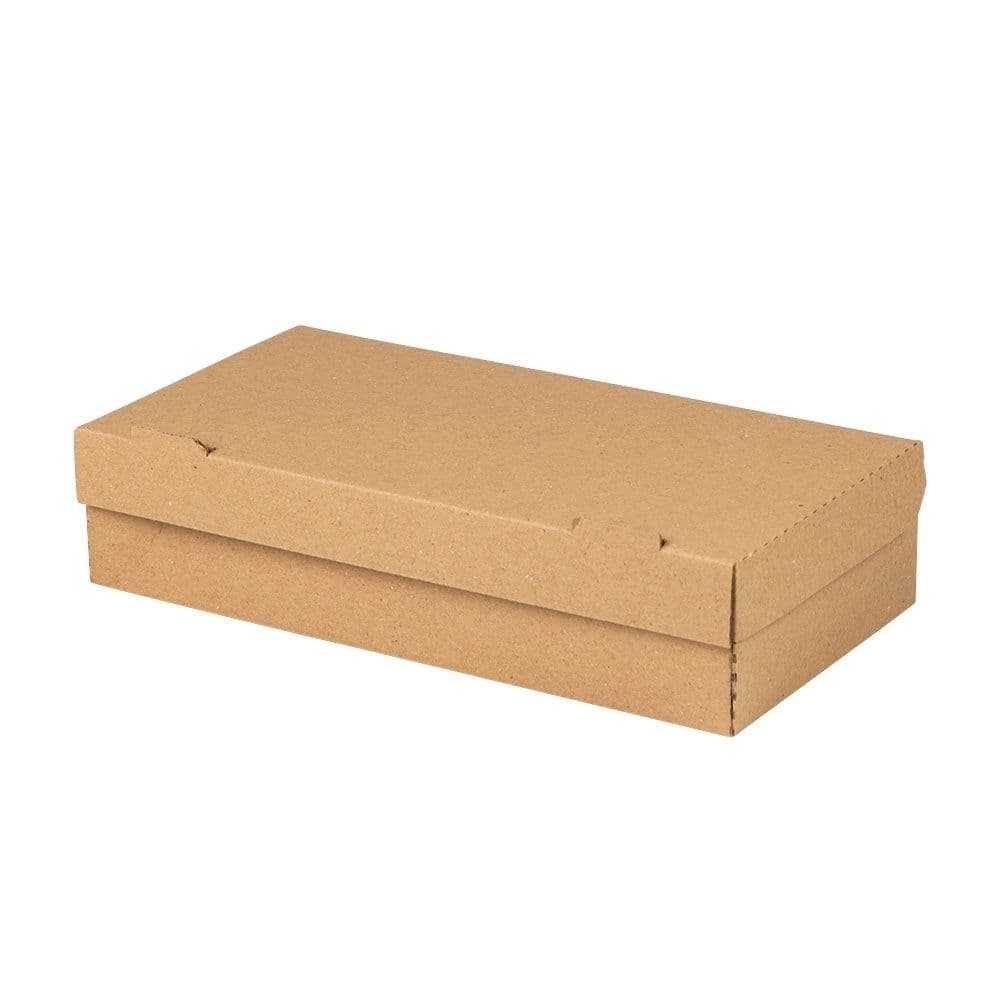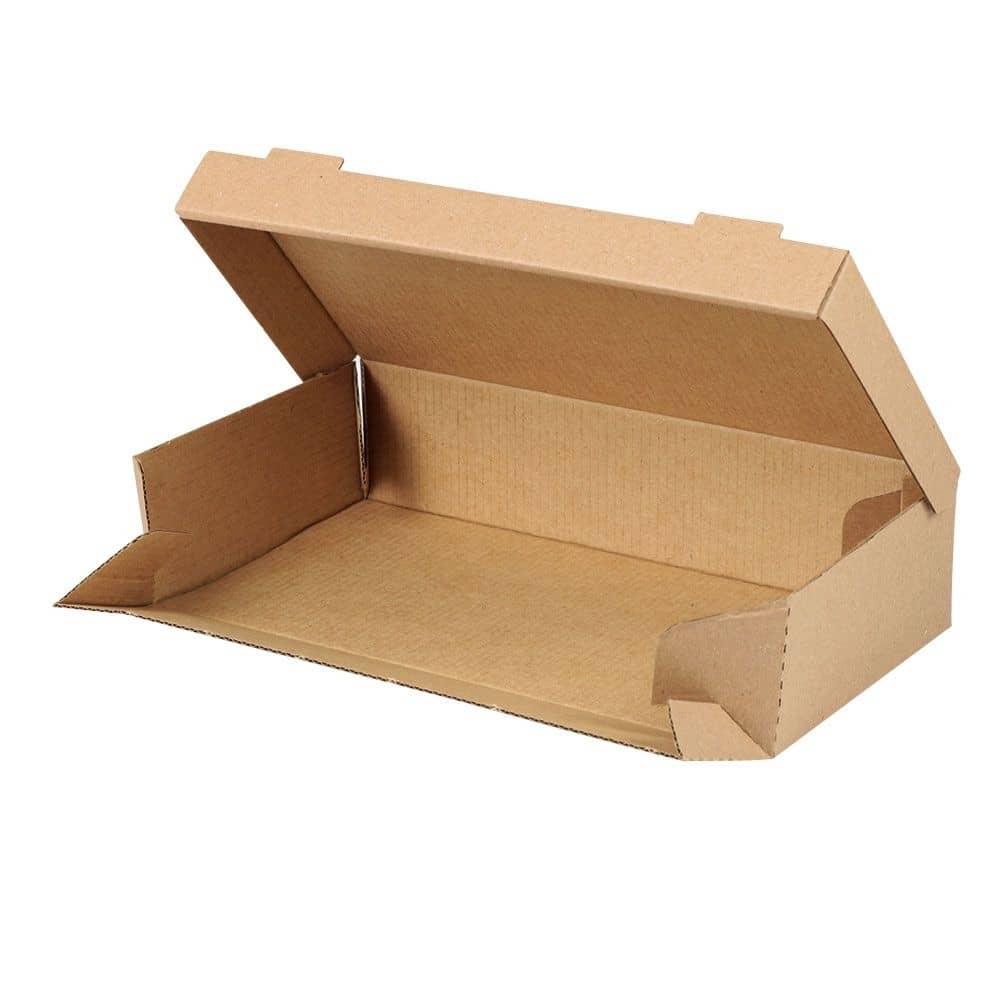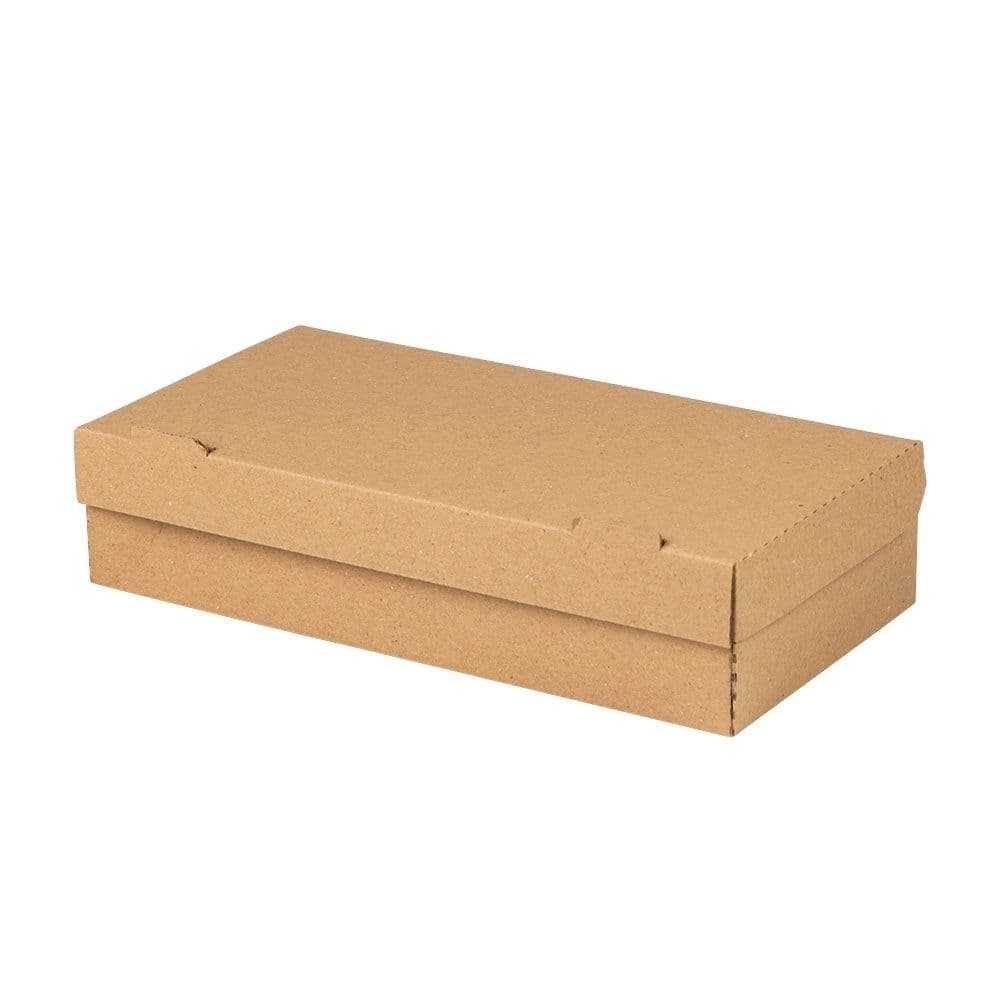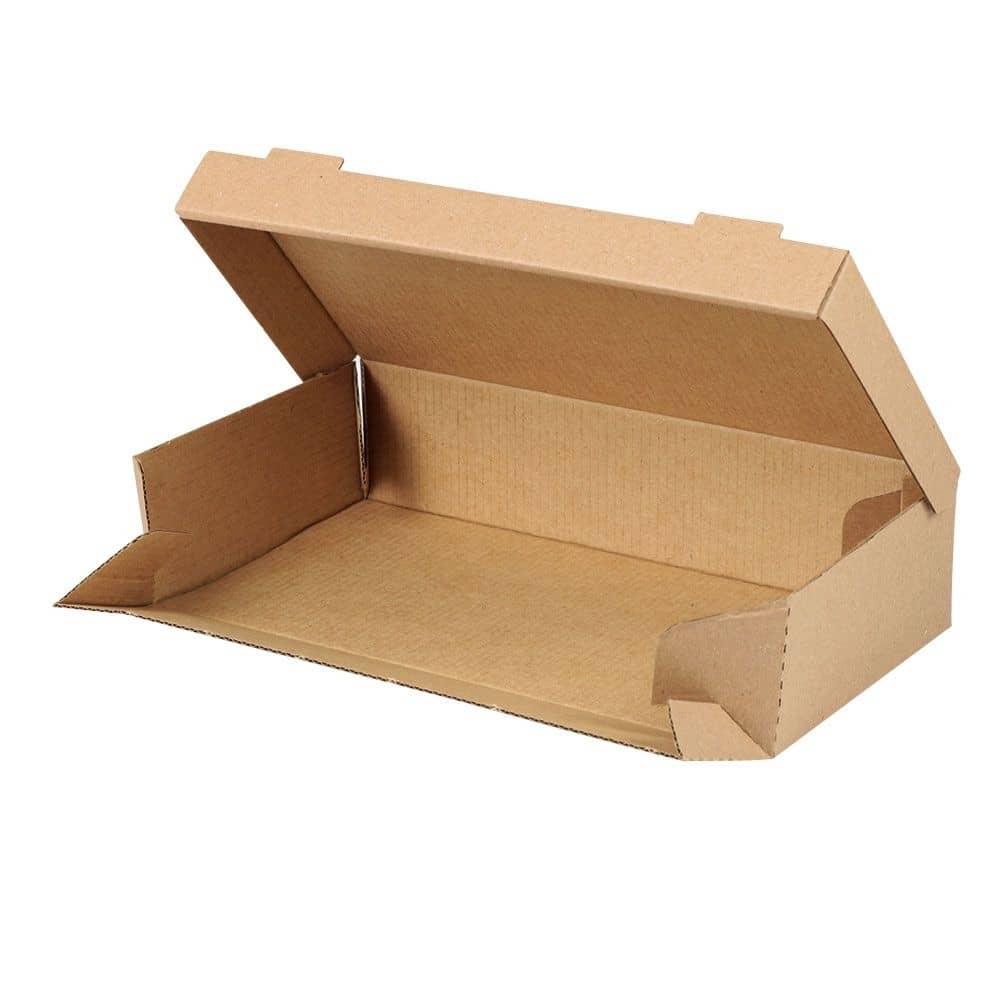 Takeaway fish & chips boxes 24 x 12 x 5,5 cm, Kraft card, brown, collapsible,
| | Pack unit | Price per pc. | Price per PU |
| --- | --- | --- | --- |
| | | | |
These fish & chips boxes are especially designed for fish dishes and are as sustainable as you'd expect from us. This flatback packaging is compostable. These card boxes are breathable and odour-proof. So the contents are as crisp and fresh at home as when they were freshly made. For your customers, these fish & chips boxes are high-quality takeaway packaging. To you, they're a clear conscience to go.
Fish & chips boxes, collapsible
With folding lid
Brown card
Stackable
Breathable
Odour-proof
These fish & chips boxes are made for getting your dishes home still at top quality so they can be enjoyed fresh and crisp. The packaging allows excess moisture to escape while containing odour. These boxes are simply perfect not just for fish but also for other strong smelling foods. The folding lids are secure and fast to close. Your staff will appreciate the ease of these stackable boxes. The size of the box makes it easy to control portions. Your customers will appreciate fast and effective service.
Product width (mm): 120
Product height (mm): 55
Product length (mm): 240
Width carton (mm): 355
Length pack (mm): 415
Height pack (mm): 150
Weight per pack (kg): 3,6
Sub-packaging units per PU: 1
EAN: 4260535398843