Palm leaf bowls in various sizes
This product category contains our versatile palm leaf bowls. They can be used for various purposes, e.g. for serving savoury snacks and chips. Since every customer requires different filling amounts, we offer bowls in various sizes. Just pick the ones that suit your needs.
Read on
A palm leaf bowl does not have to be round
You are spoilt for choice. Perhaps you are looking for the classic round shape. But angled palm leaf bowls are also suitable for various purposes: for salads at a buffet or for breads and tasty snacks at the table. A palm bowl looks very decorative no matter what kind of food you serve. Every palm leaf bowl has a special charm.
Palm leaf bowls are natural and functional
Not only does a palm bowl score with its natural appearance and environmental benefit. It also convinces with its functional aspect. The natural leaf composition provides the bowls with a water-repelling characteristic. For this reason, they do not require an additional coating.
Palm bowls are produced under fair conditions
Our company collaborates very closely with our manufacturers and suppliers. We visit local production facilities and support them with the expansion of production and storage capacities, thereby securing yearlong fair and social jobs. Our palm leaf bowls are also certified according to BSCI standards. The compliance with these standards is regularly checked by re-audits by an independent, accredited institution.
A palm leaf bowl is a natural product
Each palm bowl is pressed out of a whole leaf. This process does not require any additions. The sustainable bowls are free from plastic and therefore 100% biodegradable.
Customer survey 2021 – enter now!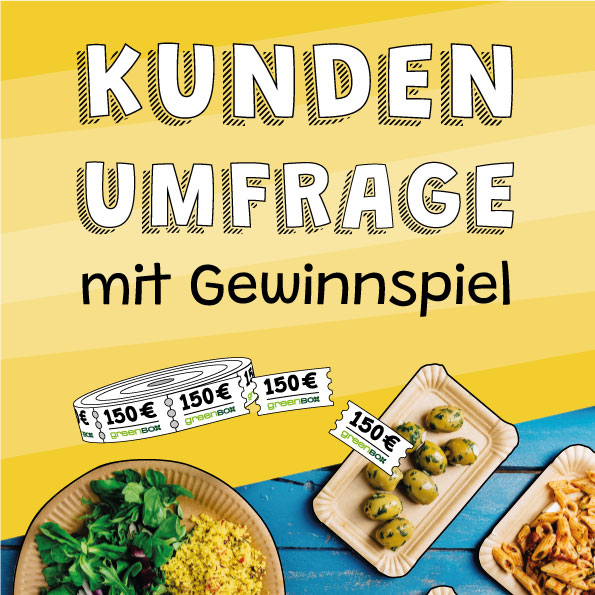 It's that time again: the 2021 customer survey is coming up. We want your opinion so that we can continuously improve our products and services! It's worth taking part: all participants will receive a 5 % discount code at the end of the survey. In addition, we will be giving away 10 shopping vouchers worth €150 each!
Thank you for your support and good luck with the raffle!
*The survey is only available in german!*