French fry boxes and trays for classical snacks
Products in this category are perfectly suitable as French fry boxes and trays. Of course, you may also use our French fry containers or French try trays for various other snacks.
Read on
French fry containers are made of cardboard
Even though fries are commonly served in a French fry box of white paper, brown cardboard has established itself as well. At greenbox, you find French fry cups for your snack bar in three different sizes: S, M & L. Our printed fry boxes made of strong cardboard are particularly suitable for serving fast food such as curried sausage with French fries. But our brown French fry trays are also suitable for curried sausage. Of course, they may also be used for French fries and other tasty snacks.
French fry trays are free from plastic
Some products in this category do not require a coating because they are produced of particularly strong cardboard and are therefore also suitable for deep-fried and greasy dishes. But other products do require a coating. Our coated French fry trays are free from plastics because the coating consists of an environmentally friendly bioplastic. Moreover, it is free from petroleum and completely biodegradable according to EN 13432.
Our sample warehouse is moving 📦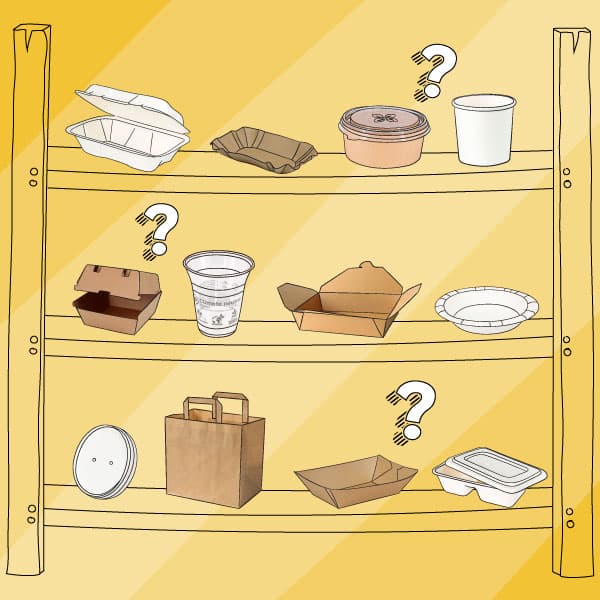 Dear customer
our sample warehouse has found a new home. Due to the move, there will probably be delays in the delivery of sample products until the end of May/mid-June. However, you can still order, but you should be a little patient.
+++This has no effect on regular shop orders+++.
Best regards
Your greenbox team