Burger boxes for fast food and take away
A burger box must fulfil certain requirements. It should be resistant to heat and grease and prevent the box from soaking through, even if some sauce spills out of the burger. Burger boxes from greenbox meet these requirements.
Read on
Burger box from sustainable production
Even if a burger container is supposed to be functional, you should keep an eye on sustainability. Our burger packaging is produced in a sustainable and environmentally friendly way. For example, if you choose our cardboard burger boxes you can be sure that the boxes do not have an additional plastic coating. Furthermore, these burger boxes are produced in wood from sustainable forestry. What about a burger box made of bagasse? Bagasse burger boxes save our resources because they are produced from a by-product. The burger containers in this category have a practical hinged lid. Or you decide on heat-resistant, parchment-like sheets as an alternative burger packaging.
Burger packaging is free from plastic
All burger containers are free from petroleum and plastics. For this reason, they are biodegradable (partly certified) after their usage.
Our sample warehouse is moving 📦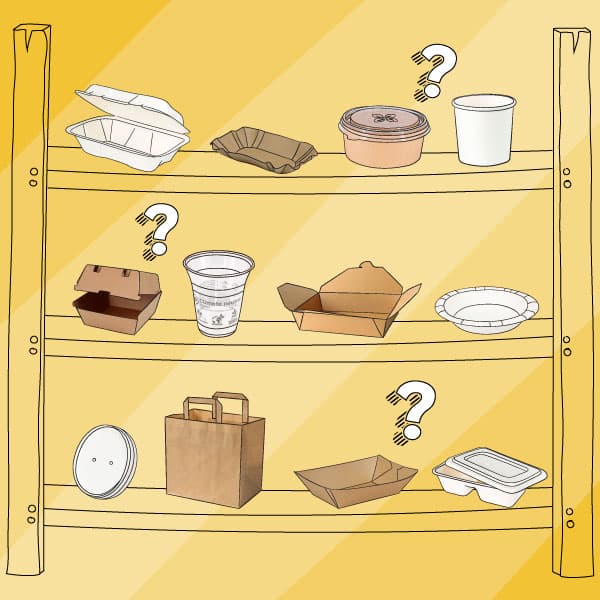 Dear customer
our sample warehouse has found a new home. Due to the move, there will probably be delays in the delivery of sample products until the end of May/mid-June. However, you can still order, but you should be a little patient.
+++This has no effect on regular shop orders+++.
Best regards
Your greenbox team