Coffee cup lids for biodegradable paper cups
Here, you find various matching paper cup lids in black, white and transparent for our environmentally friendly biodegradable paper cups.
Read on
Coffee lids for paper cups, compostable or recyclable
We offer compostable coffee cup lids made of the starch-based bioplastic CPLA as well as inexpensive and recyclable polystyrene lids.
Paper cup lids with drinking opening or straw hole
For hot beverages, such as the famous coffee to go, you can find the largest selection of disposable coffee cup lids in our product range. But we also provide cup lids with straw hole for cold drinks that can be combined with our paper cups.
Customer survey 2021 – enter now!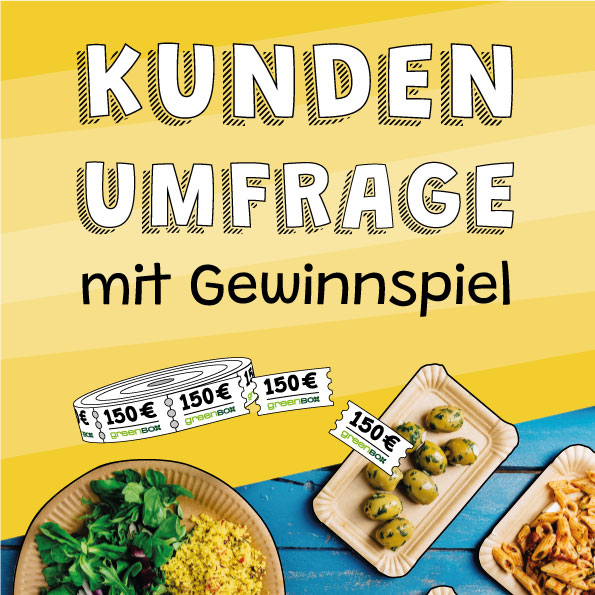 It's that time again: the 2021 customer survey is coming up. We want your opinion so that we can continuously improve our products and services! It's worth taking part: all participants will receive a 5 % discount code at the end of the survey. In addition, we will be giving away 10 shopping vouchers worth €150 each!
Thank you for your support and good luck with the raffle!
*The survey is only available in german!*