Double wall paper cups insulate even better
Our high quality, environmentally friendly double walled cups are especially suitable for hot tea and coffee because the double layer insulates better on the outside. This is perfect when you fill beverages that are freshly brewed and therefore especially hot.
Read on
Double walled paper cups
Our ecological double walled coffee cups are available in popular sizes.
Double wall paper coffee cups from greenbox are produced sustainably
In order to be protected from penetrating moisture, double wall paper cups are coated on the inside. The coating consists of the bioplastic PLA. Polylactic acid is starch-based and produced without any oil.
Double wall cups made of cardboard are compostable
According to DIN13432, our double walled cups are completely biodegradable within an industrial composting facility. Thanks to the PLA coating, the cardboard is also completely recyclable.
Customer survey 2021 – enter now!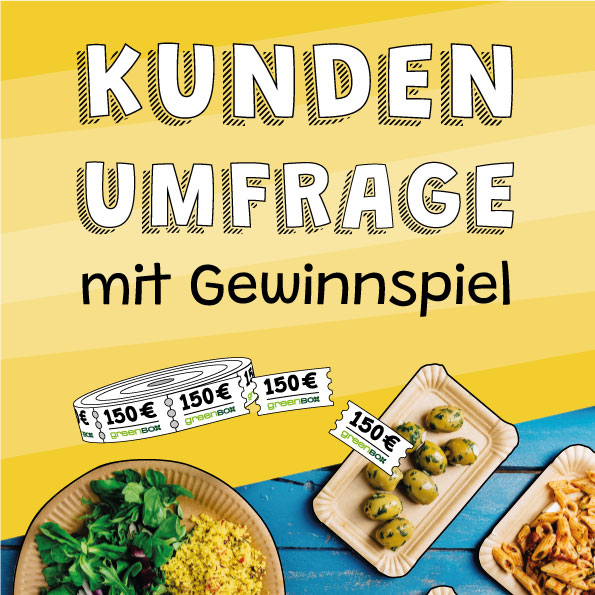 It's that time again: the 2021 customer survey is coming up. We want your opinion so that we can continuously improve our products and services! It's worth taking part: all participants will receive a 5 % discount code at the end of the survey. In addition, we will be giving away 10 shopping vouchers worth €150 each!
Thank you for your support and good luck with the raffle!
*The survey is only available in german!*