Smoothie to go cup with wide opening
At greenbox, we offer eco-friendly smoothie cups made of bioplastics. The wide opening cannot only be used for smoothies but also milkshakes and frappes.
Read on
Plastic smoothie cups with dome lid
Combine to go smoothie cups with a dome lid. A tasty iced coffee with cream topping and caramel sauce will be an eye catcher.
Flexible sealing of disposable smoothie cups
Our smoothie plastic cups in the popular standard sizes 200ml and 300ml have the same opening diameter and can be sealed with the same lids. Therefore, you are flexible when you want to use plastic smoothie cups for different purposes and you save storage place as well. Of course you may also order separate cup lids as required.
To go smoothie cups made from natural resources
Our smoothie cups to go are produced in the environmentally friendly bioplastics polylactic acid (PLA). PLA is based on fermented corn starch and 100% free from petroleum. In comparison with conventional polymers, the production of PLA requires less energy and releases less CO2.
Plastic smoothie cups without softeners
Are you looking for a BPA-free smoothie plastic cup? You serve freshly squeezed juices with high quality that should be delicious and healthy? Then have a look at our environmentally friendly plastic cups for smoothies made of bioplastics. PLA is free from softeners and harmful substances that may migrate into your beverages. Moreover, PLA is obviously tasteless.
Customer survey 2021 – enter now!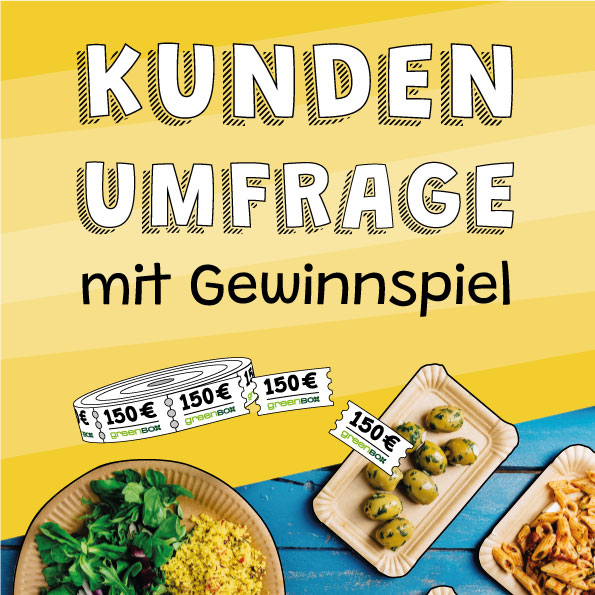 It's that time again: the 2021 customer survey is coming up. We want your opinion so that we can continuously improve our products and services! It's worth taking part: all participants will receive a 5 % discount code at the end of the survey. In addition, we will be giving away 10 shopping vouchers worth €150 each!
Thank you for your support and good luck with the raffle!
*The survey is only available in german!*