The environmentally friendly kebab packaging
Now you can buy kebab paper bags by greenbox, that can be perfectly filled with delicious takeaway meals. One kebab bag is open on two sides and therefore perfect to immediately savour street food.
Read on
Not only meant for kebab packaging
Our kebab bag is also perfect for a variety of other delicious meals. Delicious bagels, sandwiches, or flatbreads, even cookies to go fit perfectly.
Not exactly what you are looking for? Browse through our range Fast Food Packaging. Maybe you will find the right one here. Our bio food packaging include packaging solutions for all needs.
Customer survey 2021 – enter now!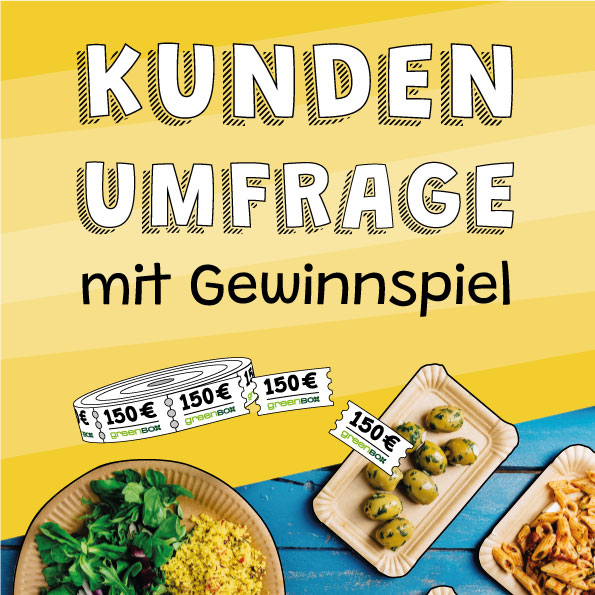 It's that time again: the 2021 customer survey is coming up. We want your opinion so that we can continuously improve our products and services! It's worth taking part: all participants will receive a 5 % discount code at the end of the survey. In addition, we will be giving away 10 shopping vouchers worth €150 each!
Thank you for your support and good luck with the raffle!
*The survey is only available in german!*