Pizza boxes for transporting hot pizzas
Are you searching for suitable pizza boxes for your pizzeria's delivery service or out-of-store sale? No matter whether you need a pizza box for take away or delivery pizzas, greenbox's high quality pizza box packaging is perfect for the transport of hot pizzas.
Read on
Pizza packaging that meets all requirements
Pizza boxes are made of strong cardboard and are delivered flat. For this reason, they are easy to stack and save a lot of storage place in warehouses. Before usage, the pizza box just has to be folded. Moreover, each pizza delivery box has a small vapour-permeable opening on its side for moisture regulation.
Pizza delivery box with environmental benefit
If you want to purchase a pizza box that is produced in an environmentally friendly way, then choose our pizza delivery box with 66% recycled content. The high amount of recycled cardboard protects the tree population and saves energy and water. However, not all undesired residual materials of glue or printing ink can be removed during the recycling process. For this reason, every pizza packaging has an innermost layer of fresh paper fibres to ensure a clean contact with food.
Cardboard pizza boxes in various sizes
We have cardboard pizza boxes in two standard sizes in stock. But if required, you may also order pizza cartons in additional sizes from just small order quantities. Please ask our employees for the particular delivery period:
Pizza box Ø 25.5cm
Pizza box Ø 35cm
Pizza box Ø 40cm
Pizza box Ø 45cm
Customer survey 2021 – enter now!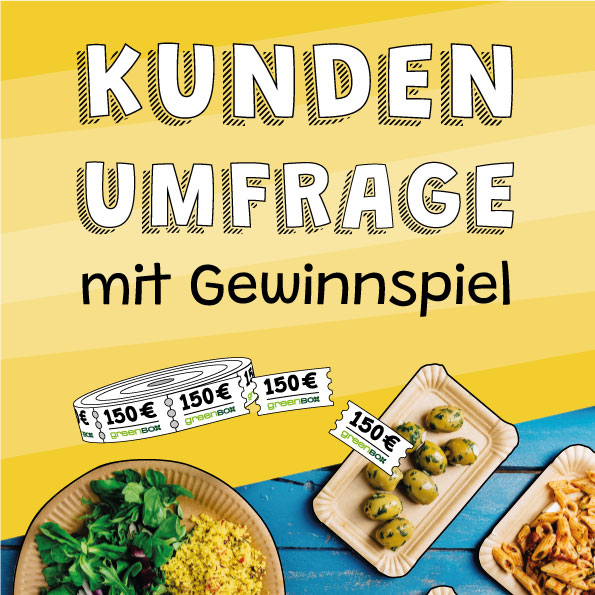 It's that time again: the 2021 customer survey is coming up. We want your opinion so that we can continuously improve our products and services! It's worth taking part: all participants will receive a 5 % discount code at the end of the survey. In addition, we will be giving away 10 shopping vouchers worth €150 each!
Thank you for your support and good luck with the raffle!
*The survey is only available in german!*