Food wrapping paper for all kinds of food
Many people prefer to wrap certain kinds of food with foil or parchment paper, which is why we also offer sustainable wrapping solutions. Use our transparent bio food wrapping foil or our food wrapping paper for wrapping cold and hot dishes.
Read on
Greaseproof paper sheets: also suitable for greasy or hot dishes
If you only want to wrap cold dishes such as cheese, fish, pastries or vegetables, we recommend you to choose our cost-efficient food wrapping paper. The paper is greaseproof but it cannot be used for hot dishes. A heat resistant alternative is our burger wrapping paper. These greaseproof paper sheets are also suitable for hot dishes with temperatures up to 96°C.
Plastic wrap for food in bio quality
Not only food wrapping sheets, but also the food wrap films are made of fully compostable materials. Pack your sausages, cheese, meat, sandwiches, burger and more – to take away with a clear conscience.
Customer survey 2021 – enter now!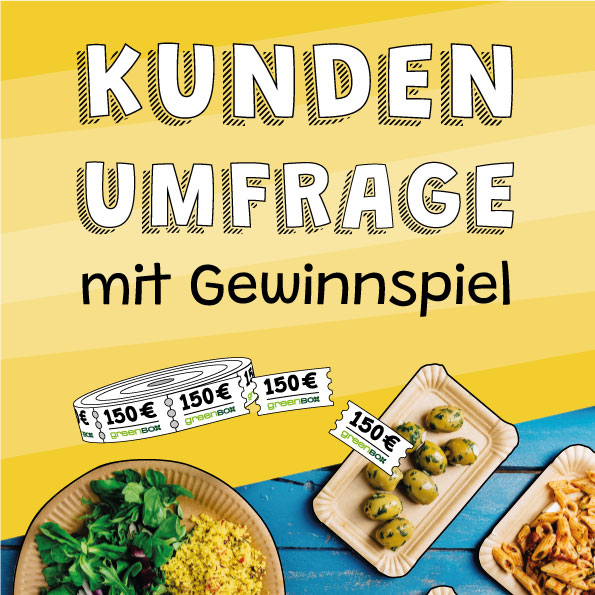 It's that time again: the 2021 customer survey is coming up. We want your opinion so that we can continuously improve our products and services! It's worth taking part: all participants will receive a 5 % discount code at the end of the survey. In addition, we will be giving away 10 shopping vouchers worth €150 each!
Thank you for your support and good luck with the raffle!
*The survey is only available in german!*