Disposable dessert bowls in cup shape
Due to their cup shape, the sustainable disposable dessert bowls from greenbox are an eye catcher. These bowls are especially suitable for fruits, yoghurt and other desserts.
Read on
Dessert bowls for cold dishes
Our small dessert bowls may be used for cold dishes and desserts with a temperature of -20°C to 40°C.
Disposable dessert cups are made of eco-friendly bioplastic
A dessert bowl is produced of the bioplastic PLA in an environmentally friendly way. In contrast to conventional polymers, this bioplastic does not contain softeners or other harmful substances that may migrate into food. Furthermore, the dessert bowls are completely compostable according to DIN13432.
Customer survey 2021 – enter now!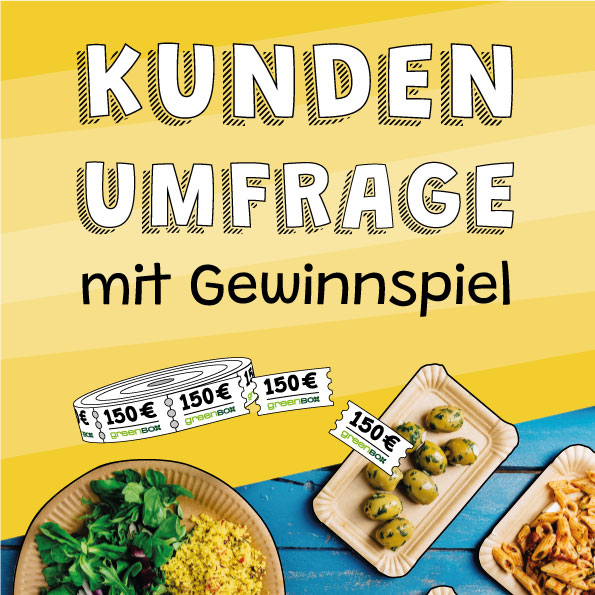 It's that time again: the 2021 customer survey is coming up. We want your opinion so that we can continuously improve our products and services! It's worth taking part: all participants will receive a 5 % discount code at the end of the survey. In addition, we will be giving away 10 shopping vouchers worth €150 each!
Thank you for your support and good luck with the raffle!
*The survey is only available in german!*