The matching cups: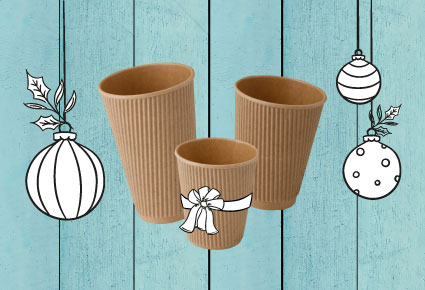 Ribbed Cup
The wavy ridges of our Ribbed Cup serve not only aesthetics but also practicality. They provide enhanced grip and reduce heat transfer, making it comfortable to handle hot beverages. Available in two sizes, Ribbed Cups have established themselves as useful companions for hot drinks like coffee, tea, or cocoa.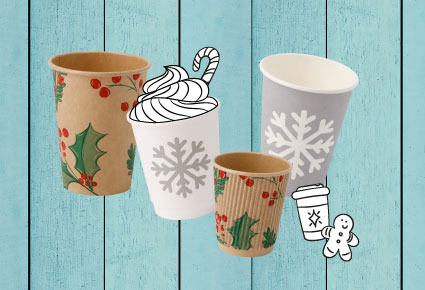 Decorative Winter Cups
Our paper cups in a winter-themed design capture the festive spirit, making them particularly suitable for Christmas markets and bazaars. The cups are available as single-wall, double-wall, and ribbed cups. The custom design, carefully crafted by our in-house graphics department, blends traditional winter motifs with sustainable materials.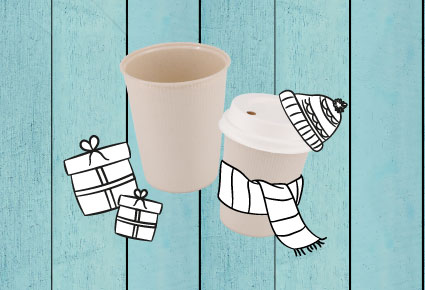 Reusable Cup
The Reusable Cup is ideal for alcoholic beverages. Whether it's Feuerzangenbowle, mulled wine, or punch - hot drinks can be enjoyed effortlessly from these reusable cups. Thanks to patented technology, they are exceptionally lightweight while remaining heat-resistant and dishwasher-safe. The Reusable Cup is not only user-friendly but also durable.