Disposable cutlery for events and markets
For logistical reasons, disposable cutlery is required at many occasions.
Read on
Disposable flatware available on stock
Our product range contains a broad selection of disposable spoons, forks, and knives. They are available from stock and we offer fast and reliable deliveries for your event.
Environmentally friendly production
Our product range provides partly or completely bio-based disposable cutlery. Our high-quality compostable cutlery is entirely made of renewable resources. Bio-based plastic cutlery is a cheap alternative to conventional plastic cutlery and our wooden cutlery looks appealing and fits well into a rustic setting.
Nobody needs to eat with their fingers…
…Unless they want to! You will find a selection of eco-friendly paper napkins, for clean and dry fingers if you serve finger food.
Customer survey 2021 – enter now!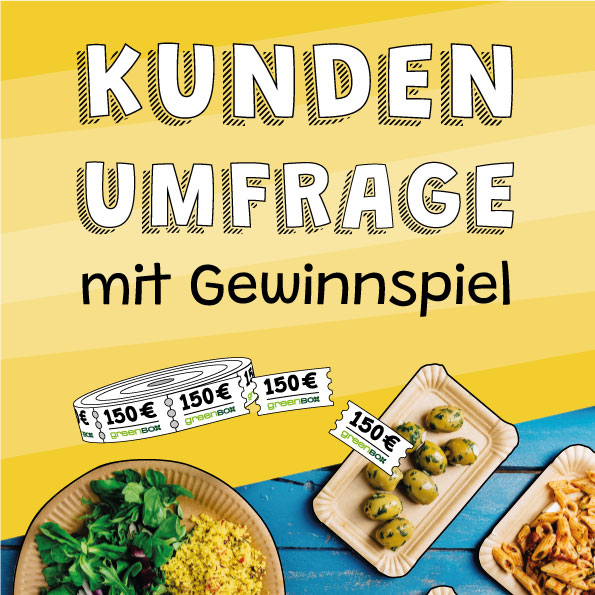 It's that time again: the 2021 customer survey is coming up. We want your opinion so that we can continuously improve our products and services! It's worth taking part: all participants will receive a 5 % discount code at the end of the survey. In addition, we will be giving away 10 shopping vouchers worth €150 each!
Thank you for your support and good luck with the raffle!
*The survey is only available in german!*