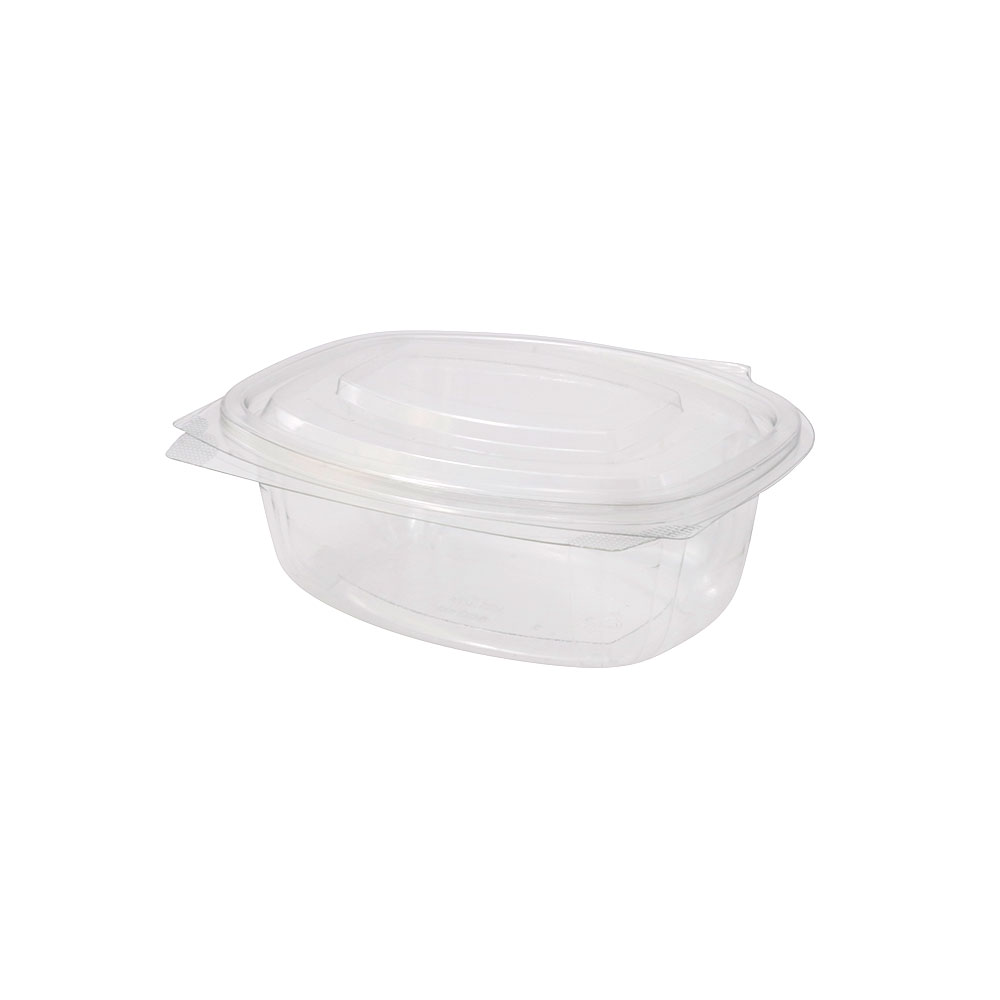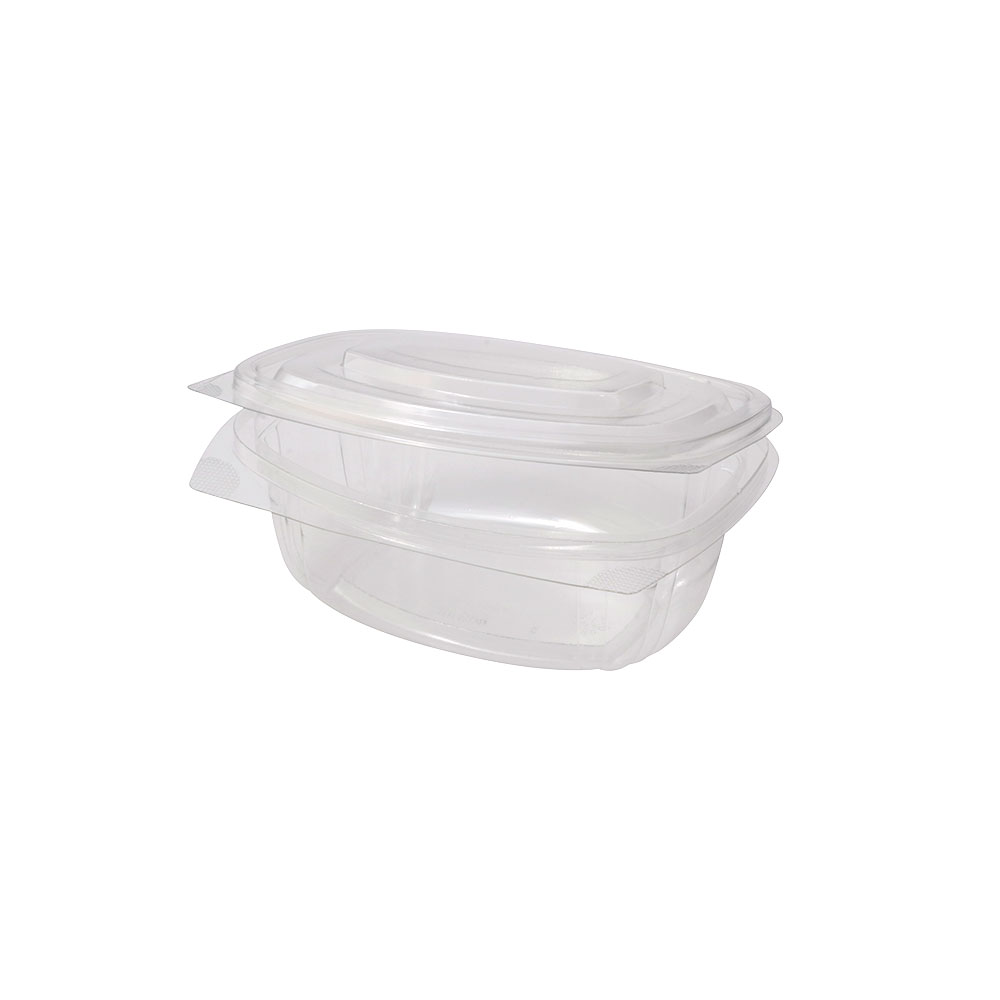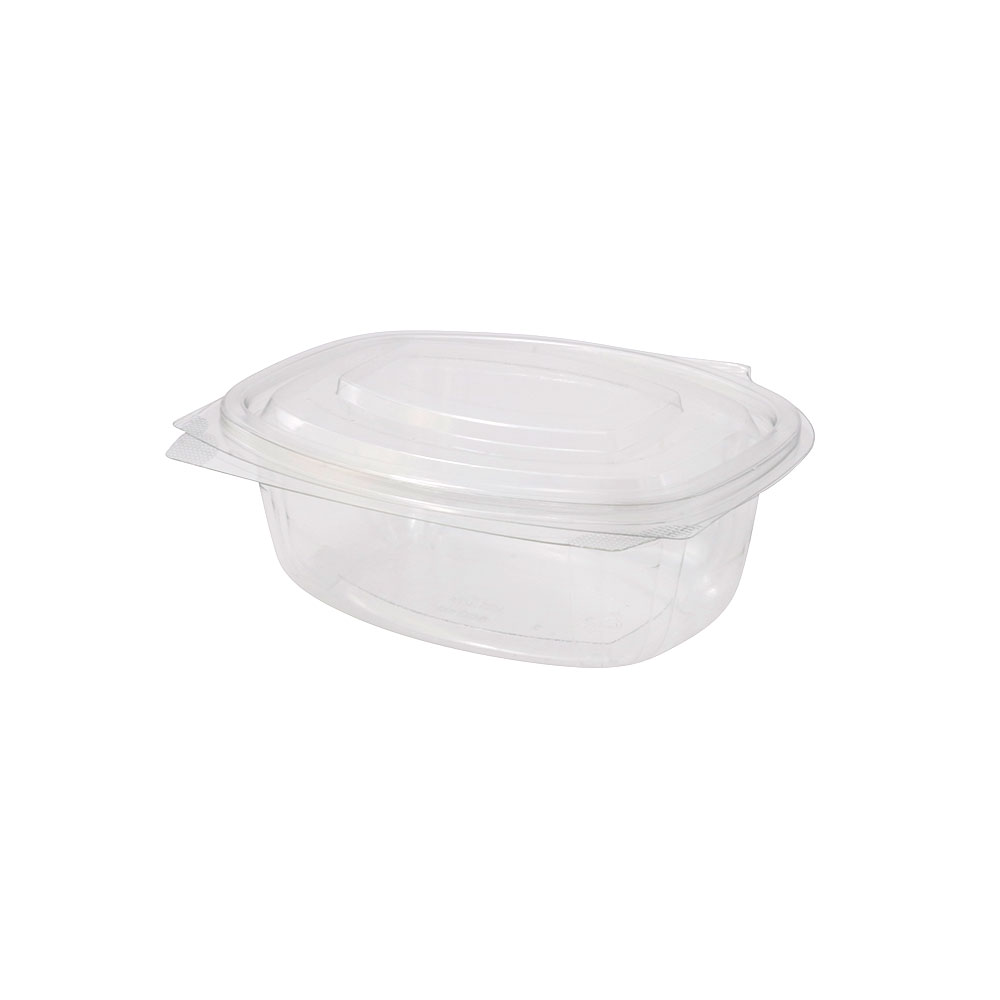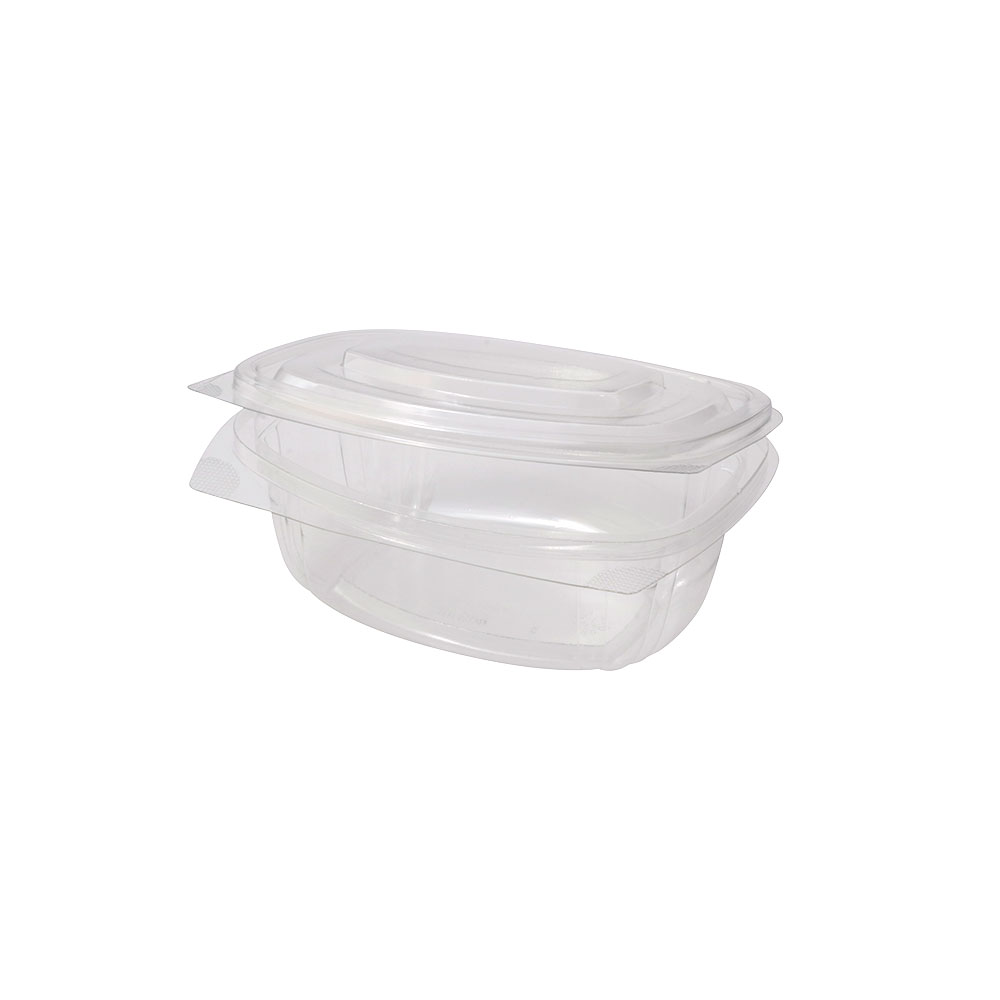 rPET fine food container 500 ml, hinged lid, rectangular
| | Pack unit | Price per pc. | Price per PU |
| --- | --- | --- | --- |
| | | | |
| | | | |
Delicatessen trays for filling take-away dishes
What are our deli trays suitable for? Our larger trays are suitable for filling salads or deli dishes. The hinged lid closes the food safely for on the go.
rPET - 100 percent recycled material
These hinged trays are made from rPET and thus have a recycled content of 100 percent. What is rPET? rPET consists of plastic that has been recycled either from post-consumer materials (PCR) or from post-industrial materials (PIR). Our delicatessen container consists of 50 percent each of PCR and PIR. Probably the biggest plus point here is that the rPET is manufactured exclusively in Europe and for the most part even in Germany. This ensures shorter transportation routes and a lower carbon footprint.
Product width (mm): 134
Product height (mm): 63
Product length (mm): 160
Article volume (ml): 500
Max. volume (ml): 557
Product width bottom (mm): 80
Product Length bottom (mm): 110
Width carton (mm): 385
Length pack (mm): 545
Height pack (mm): 505
Weight per pack (kg): 6,8
Sub-packaging units per PU: 6
EAN: 4260755561294
Product advantages
This article was completely or partly
produced with recycled resources
. Of course, this article is also correspondent with the valid food regulations and legal guidelines for packaging, which have a direct contact with food.